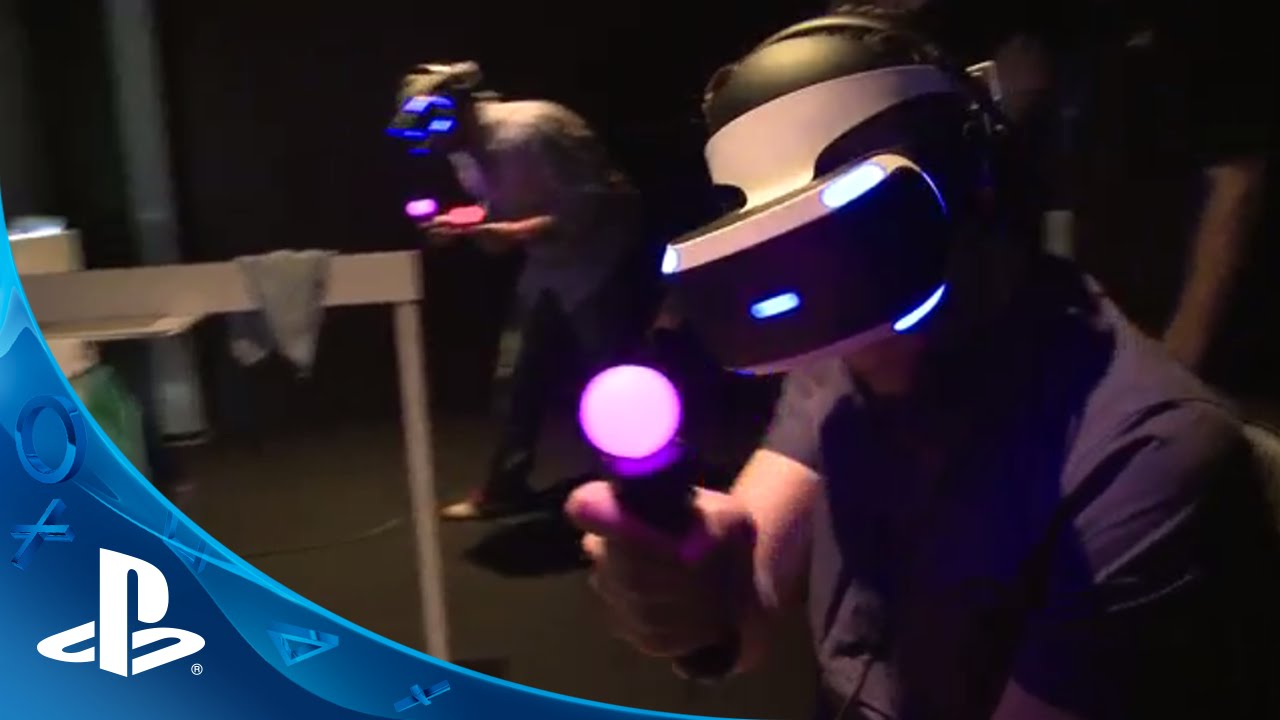 Hi guys – Nerd HQ is a free four-day geek culture event held in downtown San Diego, California. We're known for holding cool celebrity panels, exclusive gaming experiences, and nightly events. Did I mention that attendance is free? Well, it is. And you're invited!
This year, Nerd HQ is turning its sights on gaming and virtual reality in a big, big way. We're teaming up with PS4 as our official console and VR sponsor. As a result, we're proud to be offering some great games to play including the featured game of Nerd HQ, Star Wars Battlefront and PlayStation's Project Morpheus. I had a chance to try out Project Morpheus at E3, and now Nerd HQ is your first, best chance to try it yourself. A variety of virtual reality experiences with Project Morpheus are available all four days of Nerd HQ. It's going to be epic.
We also are also exciting to be teaming up with IGN, who will be streaming all of our Conversations, interviews, and behind the scenes footage for 2015. Our panels are going to be reaching a tremendous audience that will continue to spread the message of Nerd HQ. Nerd HQ is stationed at The New Children's Museum in downtown San Diego, July 9-12.
Check out www.thenerdmachine.com for details and download the Nerd HQ app for your phone or tablet. Not only do you need the app to get into Nerd HQ, you can use it now to register for a time slot to play Star Wars Battlefront on PS4.
And don't forget to check out PlayStation's Project Morpheus panel Friday, 7/10, at noon. The panelists include:
Geoff Keighley – Moderator
Dr. Richard Marks – Director of PlayStation Magic Lab
Ben Throop – Frame Interactive
John Drake – Director of Portfolio Strategy at Sony Computer Entertainment
Click here to get your tickets now. Don't panic if you can't make it to the panel though – PlayStation and IGN will be streaming it for everyone at home.
If you have any questions for the Project Morpheus panel, tweet #ProjectMorpheus to @thenerdmachine.