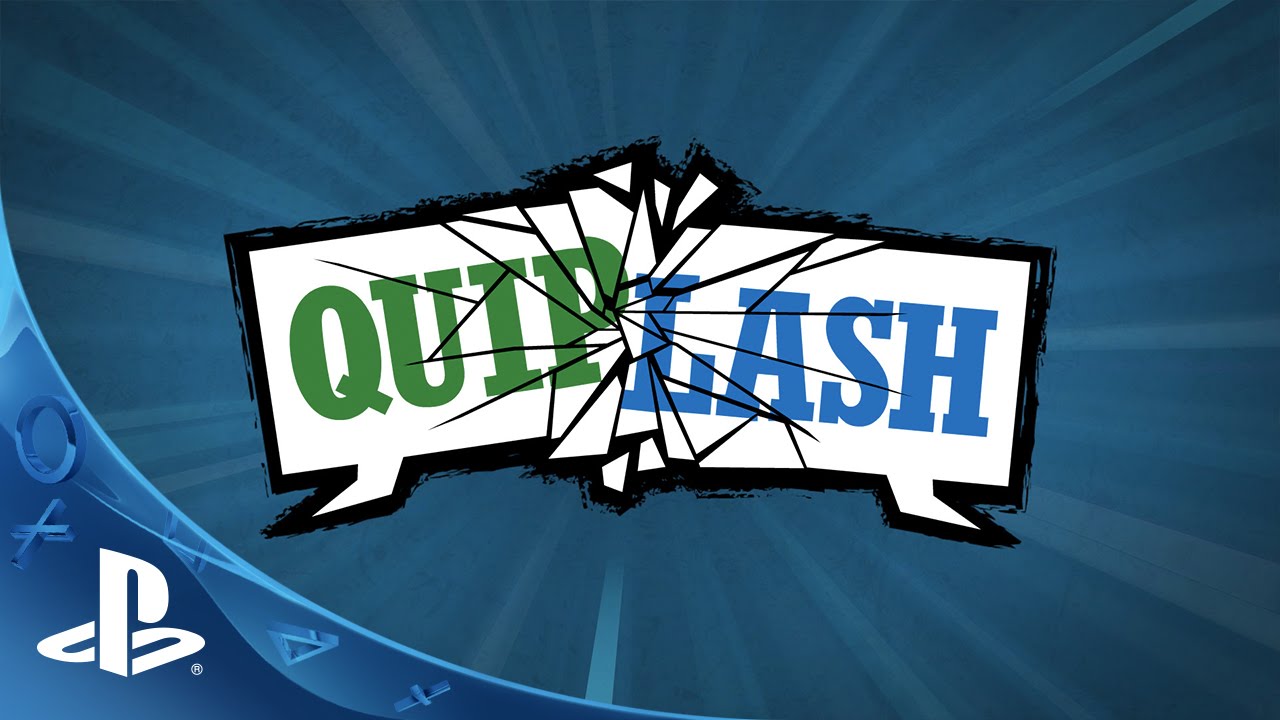 Everybody loves a good party game. That's why we at Jackbox Games are constantly trying to make easy-to-play party games that can be played by everybody… literally. We're not quite to "everybody" stage yet, but with our newest game, Quiplash, we've come pretty close. The game allows up to 10,000 participants in one game. And by one game, we truly mean one game – only one person needs to own the game for 10,000 people to play!
If you're familiar with our recent games Fibbage and The Jackbox Party Pack, you'll know that our games do not require controllers. While you fire up the game on your PS3 or PS4, players connect to the game using their phones, tablets, or any internet-connected device (even computers) by entering the unique game code into the "jackbox.tv" web site. This has also allowed for a big explosion in streamed games, where people are joining streams of our games and actually participating from afar. So with Quiplash, we decided to try to embrace this phenomenon by introducing a new feature we call: the Audience.
Now, while an "audience" usually means a passive group of people who are just "watching," in Quiplash, it's different. The Quiplash Audience actually affects the outcome of the game by voting, kind of like on a reality competition show on TV. Quiplash pits two players' answers to humorous prompts like "Another name for France" against each other. Then, the other players AND THE AUDIENCE (if there is one) vote for their favorite answer. The player whose answer receives the most votes, wins. "Oui Oui Land" or "Armpithairylvania"? That's for the players, and Audience, to decide.
Quiplash is played by 3-8 core players, and works with or without an Audience. If you have a party of 10 people, 2 can be in the Audience, and then they can get in the next game, letting two players swap out to the Audience. If you have a stream with thousands of viewers, they can all participate – up to 10,000, anyway. This is a big upgrade for us over our previous games, one of which (Lie Swatter) allowed up to 100 players in the same game.
Our goal is to keep making party games that everyone – and maybe someday, literally everyone – can play simply by pulling out their phones. Sure, just watching our games can bring you plenty of laughs, but who wants to just watch when you can participate? That's the idea behind the Audience. It's kind of an "enhanced spectator" role, if you will – you actually affect the outcome of the game. We're planning more and more of this in our future games, but for now, we hope our first stab at this feature in Quiplash is a successful first stab, without anyone getting hurt. It's not that kind of stab. Check it out!