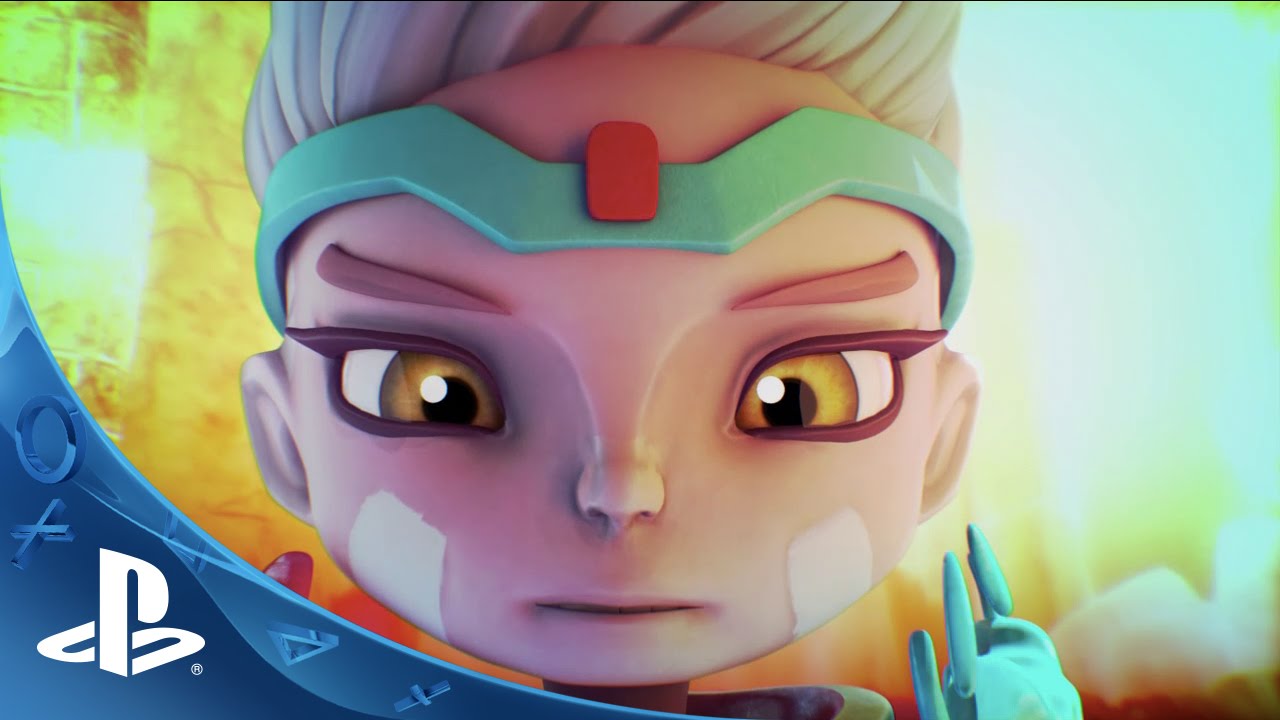 Hello everyone, we're super excited to announce that Red Goddess: Inner World is coming to PS4 tomorrow, June 30th! We're talking about a Metroidvania with an epic journey that features mystical-fantasy storytelling in a universe filled with symbolism.
The atmosphere is conveyed through a unique art style and immersive gameplay, a brawling adventure game where you play as a young goddess named "Divine" to explore her inner-mind with the objective of remembering and recovering her own powers.
Divine is confused and haunted by her past. She is in imminent danger — something mysterious and unknown is tearing her apart from the inside out, destroying her mind, her soul. To save herself, she must explore her own mind and the planet that exists within it.
This exploration is fraught with impediments and obstacles. The journey begins when Divine decides to right this wrong by exploring her own subconscious, where she will discover a planet within her own mind made up of mountains, forests, caves, villages, and perils unknown… a vast space for players to explore.
Red Goddess lets players explore a non-linear map, and it emphasizes backtracking with new moves and skills to access new areas. But combat, with its simple red and blue factions mechanic is where it truly shines to make Red Goddess a memorable gaming experience.
There are three playable characters: Divine, helped by two alternate personalities, Rage and Fear, who embody her emotions and have their own unique skills and abilities. The enemies, meanwhile, are her own negative thoughts. You can shift between Divine, Rage, and Fear characters with a quick tap of the R1 and L1 buttons. When you do select one character, the other half appears as a "mask" of the main character. The mask appears following you everywhere in the game, and could turn against if you activate some traps.
Red Goddess features new and progressively more deadly challenges for the player. Unlocking new powers and unravelling the mysteries, survive attacks from dangerous creatures, solving puzzles and defeating the powerful bosses. Check out our trailer, showcasing in-game footage, to get a glimpse of what to expect when we take you to Red Goddess: Inner World.
We're an independent game developer with only six people based in Spain with a focus on creativity. Now our dream comes true: Red Goddess: Inner World on PS4!
Be sure to check out Red Goddess:Inner World, you can pick up an awesome platformer with epic boss battles! Thanks for reading. We'd love to answer any questions and read your reactions, so please leave your comments below.