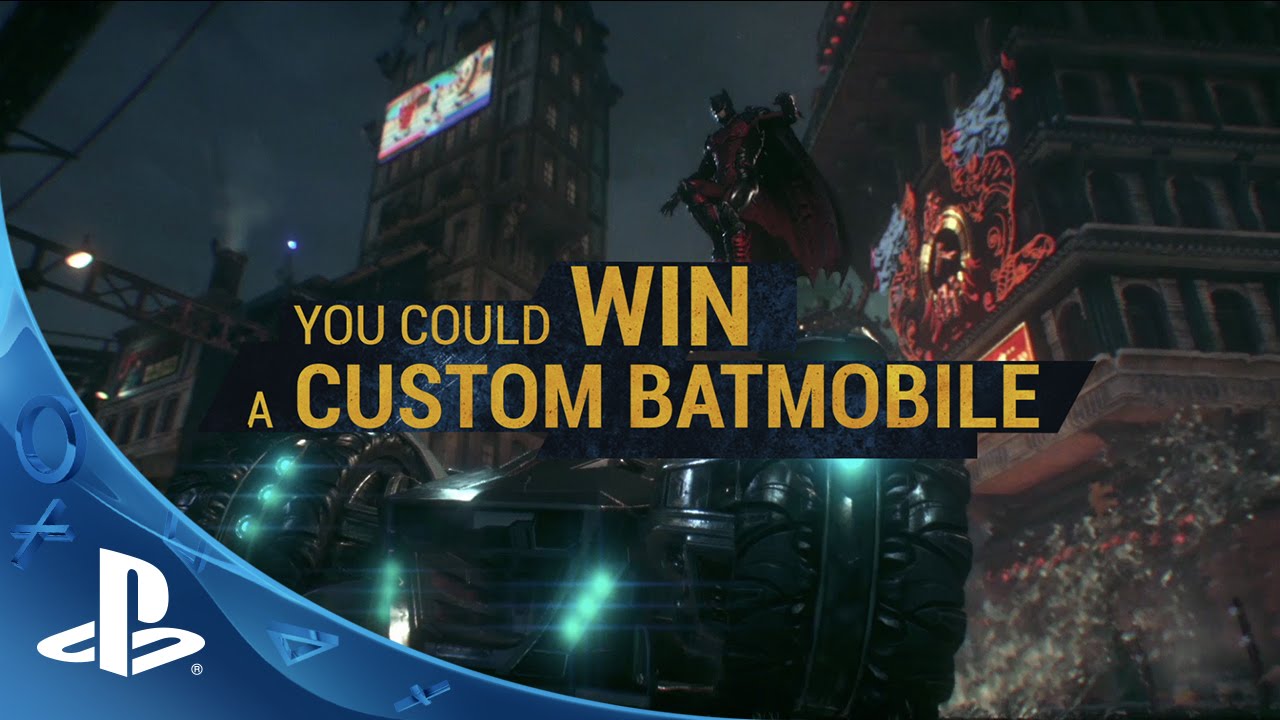 We've seen some awesome collector's editions and limited-edition PS4 bundles released over the years, but we wanted to give even more to the PlayStation Nation.
This year we're very excited to introduce 'Extraordinary Bundles of Greatness'. We'll be bundling a PS4 system and game together with an awesome over the top prize to truly make the bundle Extraordinary. We'll be making 'Extraordinary' versions of your favorite bundles throughout the year, so make sure to keep checking with PlayStation.Blog to see the latest and greatest.
First up: a shot at winning our exclusive Batman: Arkham Knight PS4 'Extraordinary Bundle', which includes the Limited Edition console, a copy of the critically acclaimed Batman: Arkham Knight from Warner Bros Interactive Entertainment, and a custom Batmobile inspired by the one in the game. That's right — a custom Batmobile, built for one lucky winner by the experts at Super Fan Builds.
To enter the sweepstakes for your chance to win, just snap a photo of yourself with the new Batman Arkham Knight PS4 bundle and tweet it out with the hashtag #PS4BundleSweepstakes. You can check out the full sweepstakes rules right here to learn more.
Good luck!