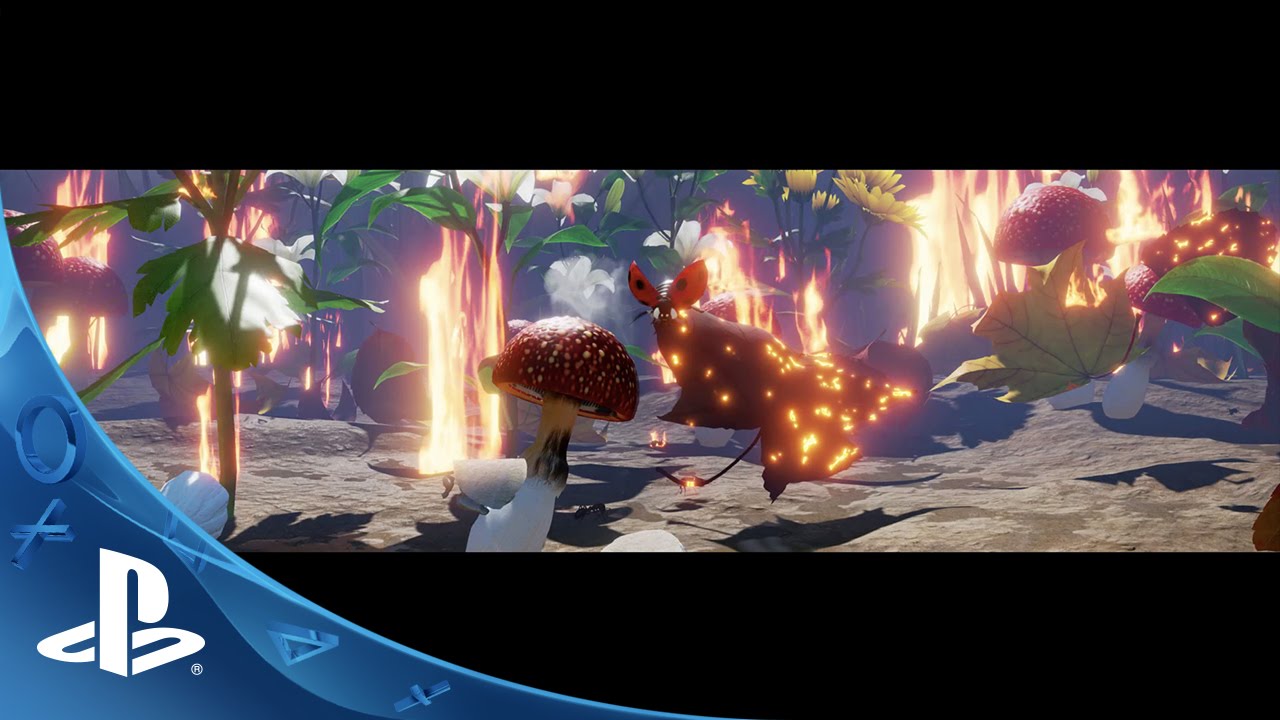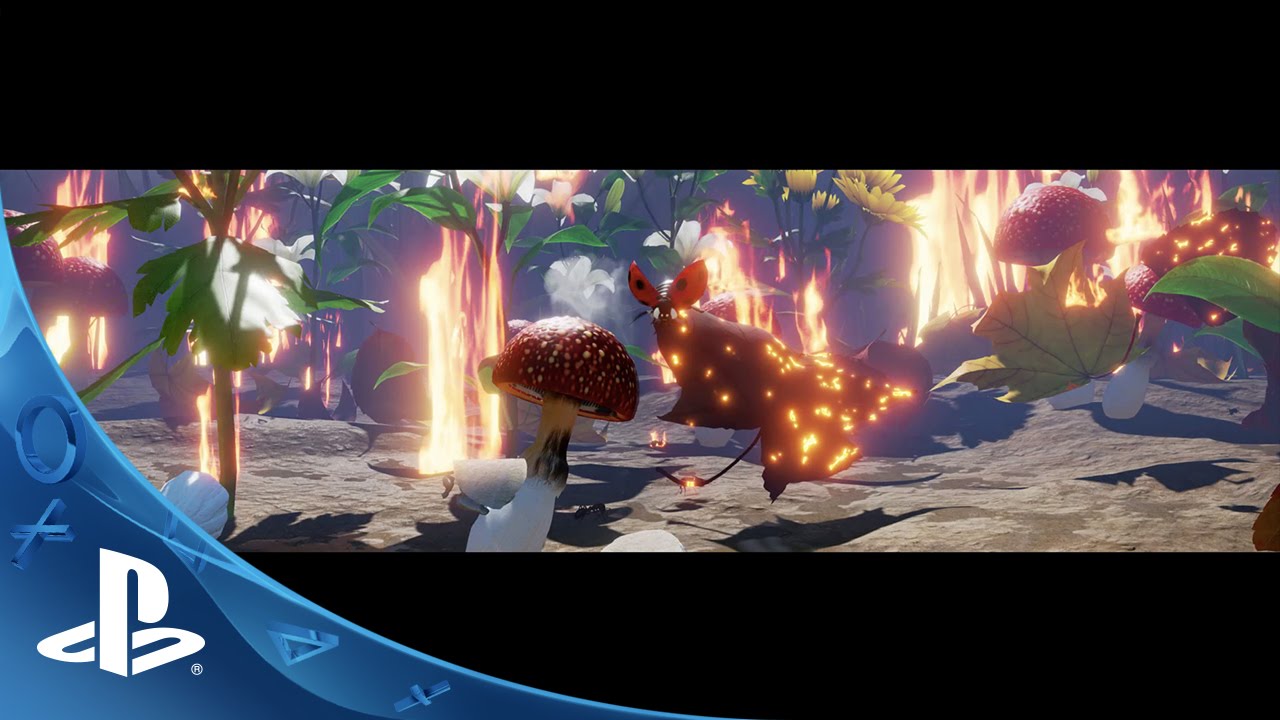 Hello PlayStation.Blog! We are Solfar and we have a very exciting project we would like to share with you today.
About a year ago, when we were thinking about starting a company to look at all the new exciting VR tech emerging — such as PS4's Project Morpheus and the incredible game developing tool that Unreal 4 is — we felt like children in a toy box. Everything seemed to be within our grasp to create… or destroy. It was both exhilarating and terrifying.
This probably goes a long way explaining the subject matter of our first game:
You are a Godling, a toddler God that awakens to the sights and sounds of a beautiful natural world. Just like a young child, you take your very first hesitant steps in this world full of curiosities and wonders only to realize that it also has great perils. And you are one of them.
You quickly learn that you have not only awe-inspiring powers to grow and improve the world, but also some formidable abilities that can accidentally ruin everything.
As a first person virtual reality adventure you genuinely feel immersed and present in the world, and because of its sandbox nature you'll truly have agency in shaping your environment. As you explore this intriguing habitat you will slowly learn how to use the incredible powers at your disposal. The question is — how will you use them? Do you become the dutiful, caring master of your domain, or would you rather watch it crash and burn in blazing mayhem? In Godling, the choice is yours.
We use an innovative combination of gaze-based navigation, enabled by Morpheus' positional tracking, and the DualShock 4 controller. With that, we feel that you'll be able to interact with Godling's world in an intuitive way, which we think is very important in a VR game. After people's first impression of total immersion in a VR environment, they inevitably want to explore it and interact with it. For this we were pleasantly surprised by Sony's 120Hz tracking solution that really brings this feeling of solidity to the experience and convinces us that true non-scripted exploration could be part of a VR experience.
Now that you know a bit about Godling, you may be wondering who we are.
We at Sólfar are a small team, but we're proud to say we have decades of gaming experience. The three founders all hail from Iceland and have been working together for what seems an eternity: S. Reynir Hardarson, the co-founder of CCP and its Global Creative Director; Dr. Kjartan Pierre Emilsson, the lead designer of EVE Online and formerly CCP´s Principal Game Designer; and Thor Gunnarsson, an industry veteran who most recently led Business Development at CCP.
Taking centre stage at Sony's E3 conference, the sheer quality of Godling's VR experience enabled our brand-new studio – founded in late 2014 in Reykjavik Iceland — to showcase our debut game alongside the biggest names in the industry, and we couldn't be more grateful to Sony for the opportunity.
Sólfar's mission is to create and publish AAA VR games that thrill players, define the medium and to establish our company as the world's leading developer of virtual reality entertainment.