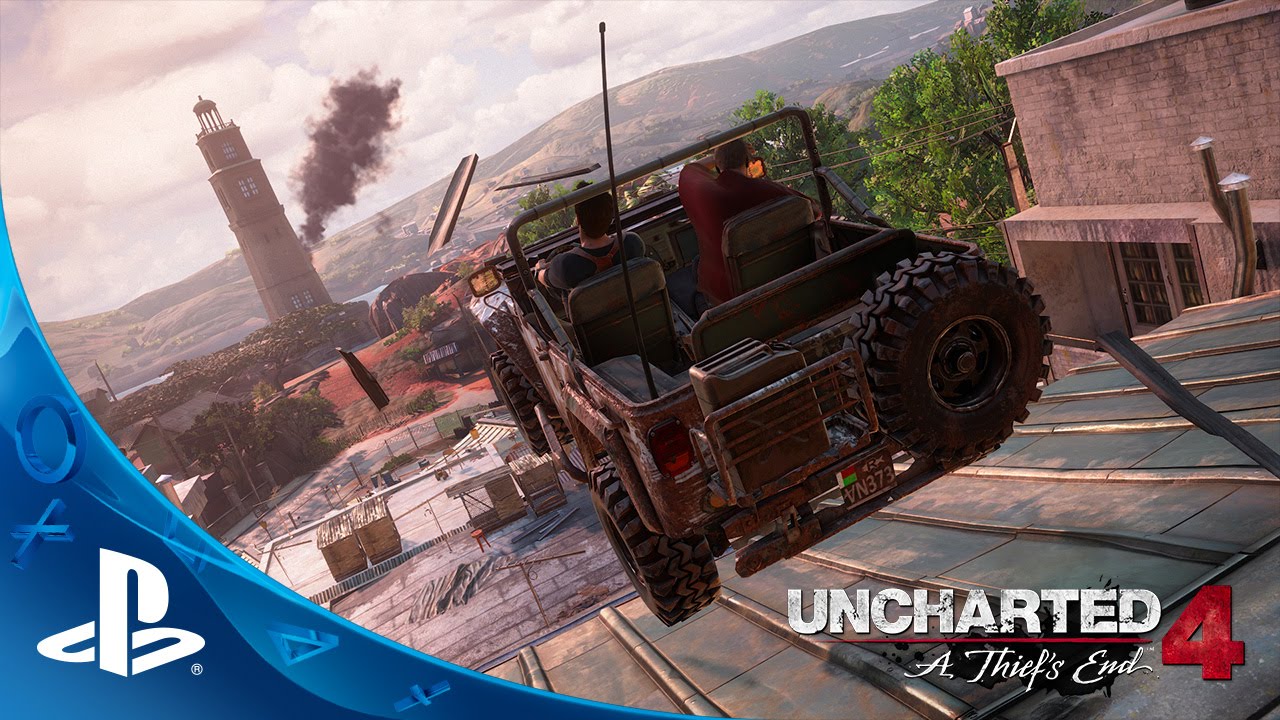 That was quite a press conference, huh? Now that you've recovered from those initial chills and thrills of Uncharted 4 here's your chance to re-watch new gameplay from Nathan Drake's final adventure. Or maybe this is your first time watching? If's that's the case, please click play before reading any further. You won't want to miss this.
It's very rewarding to finally show off all of our hard work on this new section of Drake's escapades, set in a meticulously crafted, fictional, Madagascan city, and re-introducing his old friend and mentor, Victor Sullivan. Yes, in addition to his new, wild, rope swinging acrobatics, Nathan Drake will be able to drive various vehicles for the first time ever in franchise history. This is the most action-packed demo we've ever assembled for E3. If you're at the show please stop by the Uncharted 4 theater in the PlayStation booth in West Hall to check out even more of what Drake and Sully are up to.
Can't wait for Uncharted 4? Catch up on Nathan Drake's adventures and get ready for his next one with Uncharted: The Nathan Drake Collection, which releases October 9, 2015. Every copy of Uncharted: The Nathan Drake Collection comes with access to Uncharted 4: A Thief's End multiplayer beta. Also, if you live in the US and have an artistic itch, be sure to check out the We Love Fine Uncharted design contest happening now. Submit a winning design and you'll be among the first to secure a copy of Uncharted 4: A Thief's End when it releases in 2016.