This week, the world of Tamriel opens to a new guild of adventures. Travel across the icy heights of Skyrim or the thick depths of the Black Marsh in The Elder Scrolls Online: Tamriel Unlimited, coming to PS4.
In Tamriel Unlimited, forge a hero of your choosing by wielding all manner of weapons and magic, explore massive environments, and craft powerful tonics to ward off the clutches of death. Choice is your way of life in this fantasy MMO, and no game subscription is required to enter Tamriel Unlimited's sprawling environs. So gather your gear and carve a new path through a world that's ripe with awe-inspiring sights and sounds.
For a full list of games coming to PlayStation this week, read on! And enjoy the drop.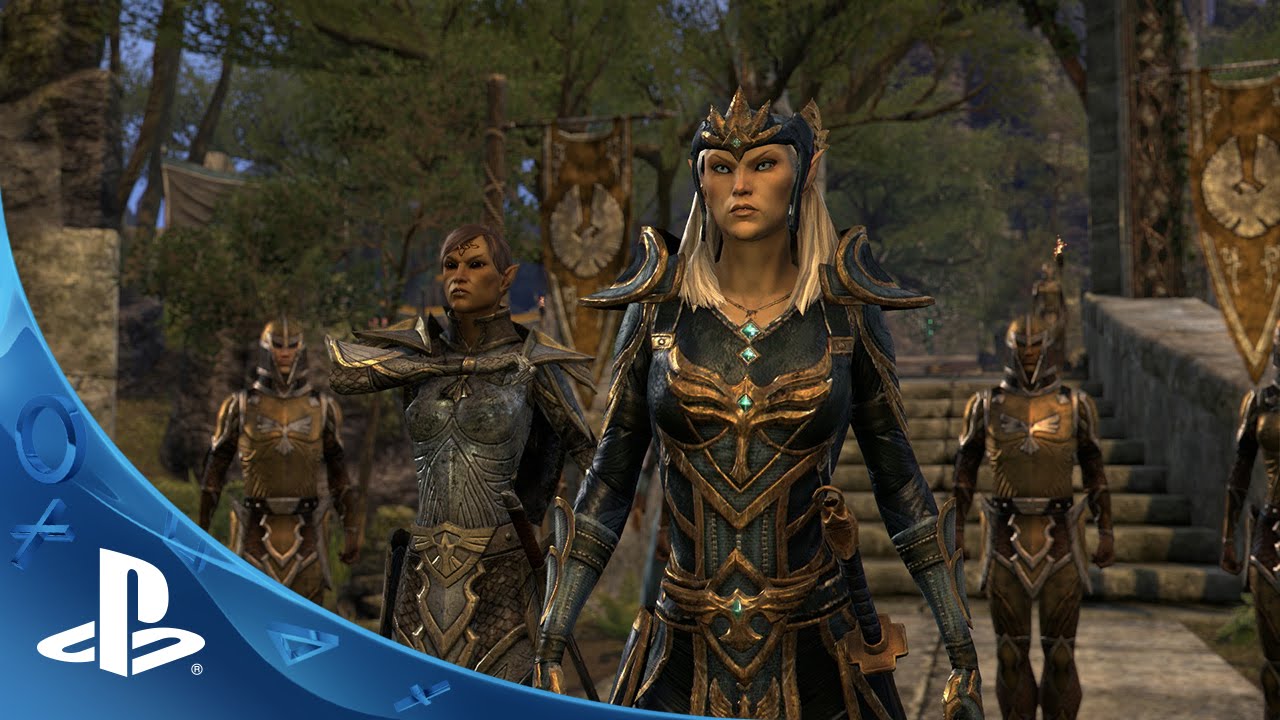 New PlayStation Games This Week
Arcade Archives Gradius
PS4 — Digital
Gradius is a shooter released in 1985. Players control the Super Dimension fighter Vic Viper and fight Bacterian with the aid of devastating power-ups. This shooter is the first of a masterpiece series from Konami that has had lasting impact on the genre.
The Elder Scrolls Online: Tamriel Unlimited
PS4 — Digital, Retail
The award-winning fantasy role-playing series, The Elder Scrolls goes online — no game subscription required. Experience this multiplayer role-playing game on your own or together with your friends, guild mates, and thousands of alliance members.
Hustle Kings
PS4 — Digital
Rack 'em up and get ready to hustle as the king of pool games comes to PS4, packed with exciting new features. Compete against the world in 1-on-1 matches and multiplayer tournaments to rise up the online league.
Invokers Tournament
PS4 — Digital
Fight your way through frenetic online battles in this new action MOBA! Collect and learn to use the different invocations and rise to the title of Tournament Champion! Acquire all the invocation rings and equip your character with different combinations in fun and exciting online matches.
LEGO Jurassic World
PS4, PS3, PS Vita — Digital, Retail (Out June 12th)
LEGO Jurassic World is the first video game to let players experience all four Jurassic films in humorous LEGO form. The thrilling adventure recreates unforgettable scenes and action sequences from the films, allowing fans to play through key moments and giving them the opportunity to fully explore the expansive grounds of Isla Nublar and Isla Sorna.
Operation Abyss: New Tokyo Legacy
PS Vita — Digital, Retail
Paranormal phenomenon threaten Tokyo. The city's only hope lies in the Xth Squad — a covert team of youths armed with technology from the Code Physics Agency. Unleash the genetic legacy of history's greatest heroes and fight back against the Abyss!
Coming to PlayStation Music
Muse – Drones
Of Monsters And Men – Beneath The Skin
Galantis – Pharmacy
Coming to PlayStation Video
Get Hard
Larry Gaye: Renegade Male Flight Attendant
The information above is subject to change without notice.