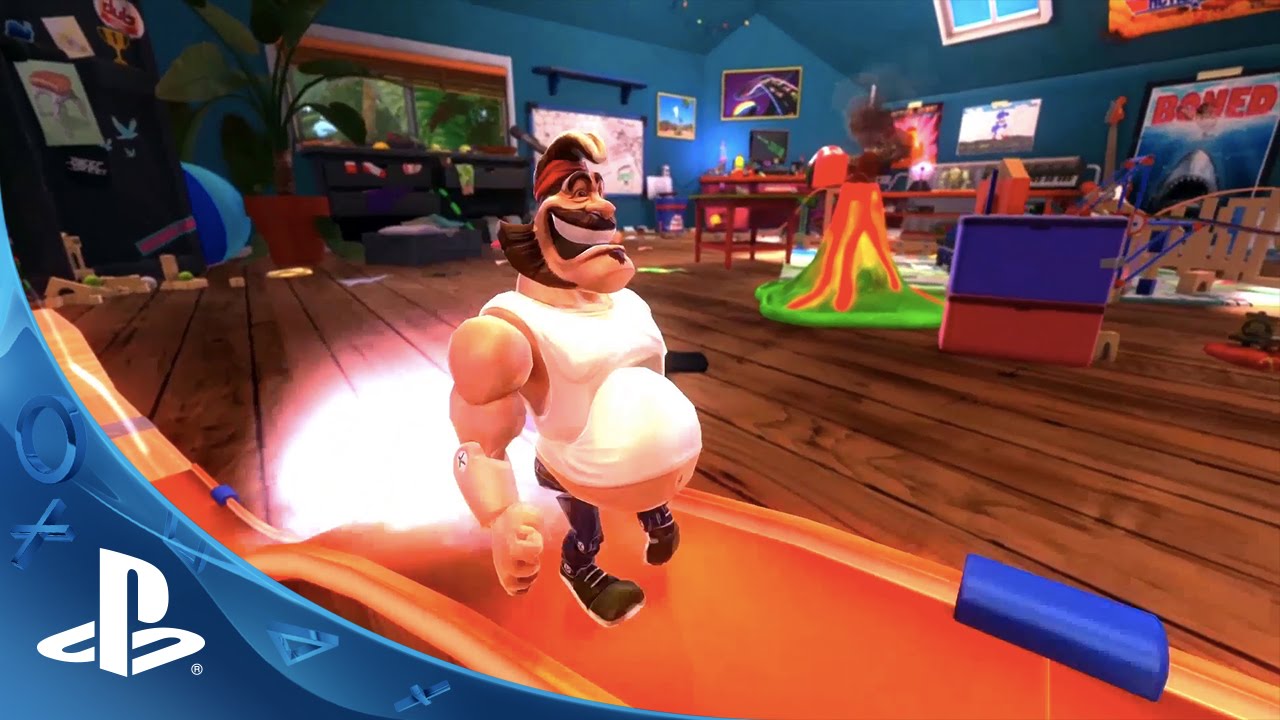 Hey everyone! Roel Ezendam from RageSquid here, and I'm honored to announce that Action Henk will be coming to PS4, PS3, and PS Vita!
Action Henk is a game about an action figure trying to relive his heroic past. Henk used to be fastest of them all back in the 80's and 90's, but nowadays there's not much left of his former glory. He gets challenged by his rival Dr. Kentony, and he's out to prove that he still has what it takes to be the fastest!
The goal is to use physics and momentum to race through levels as fast as possible. These short levels require you to master all the subtle tricks that the physics-based platforming has to offer, including the famous butt-slide.
RageSquid is a young game development studio from The Netherlands, and Action Henk is our debut title. This means it's also the first time we will ever be launching a game on console, which is super exciting for us! The game is heavily inspired by our childhoods, and it's set in a colorful world full of toys and nostalgia.
So far, the reception for Action Henk has been amazing. We felt like the game could work very well on consoles, and we've teamed up with Curve Digital to make this happen.
We can't wait to sit down and play some Action Henk on PlayStation, and we hope you are just as excited!