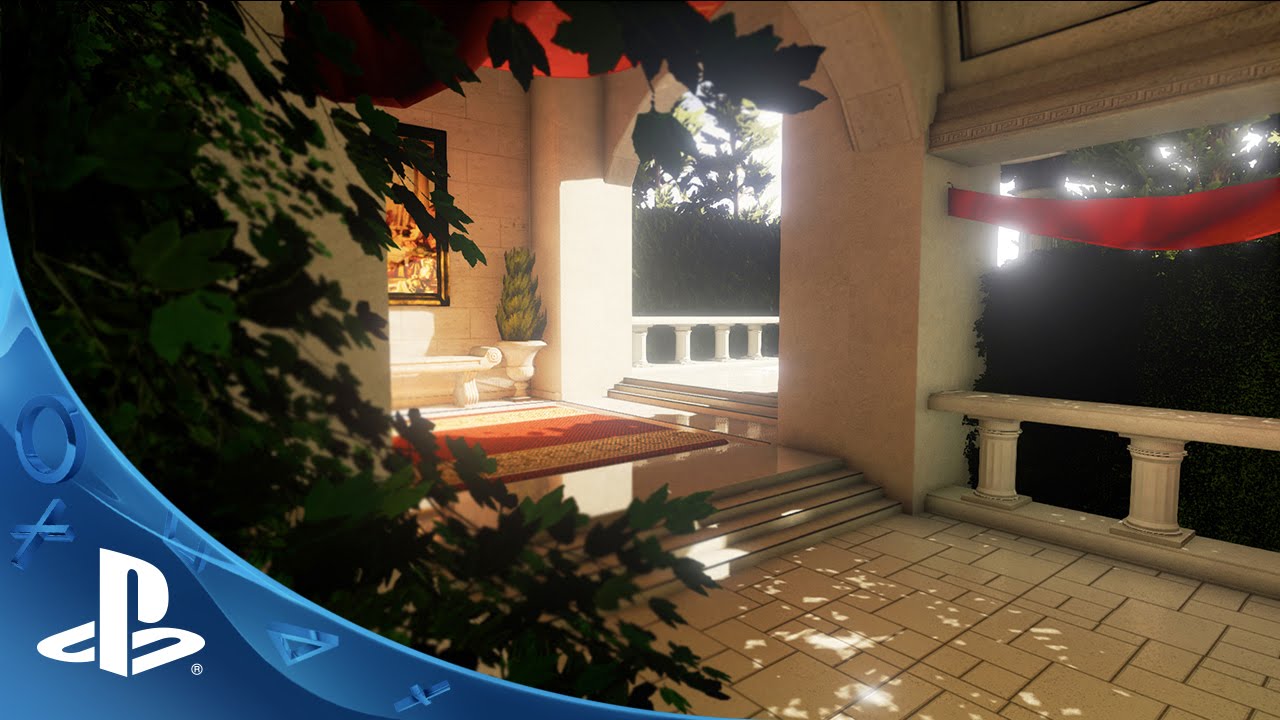 Today is an exciting day for us at Deco Digital, an independent games studio based in Derby, United Kingdom, as we can finally announce the news we've been wanting to share with PlayStation gamers for months. Our first game, Pneuma: Breath of Life, is coming to PS4 on July 7th.
For those not in the know, Pneuma: Breath of Life is a first-person puzzler that puts gamer's minds to the test in a visually stunning world using the combined power of PS4 and Epic's Unreal Engine 4. Pneuma pushes players to think outside the box and explore beyond what they know as reality through the eyes of a god.
Gamers who solve the mysteries of Pneuma's world will progress through a narrated story of self-discovery, exploring the fundamental nature of being. To give you an idea of how this works we've released a brand new gameplay trailer to help you wrap your head around the plethora of mind bending puzzles you'll encounter in the game.
At Deco Digital, we've always wanted to create games that challenge player's expectations and perceptions of videogames as a medium. One of the design challenges when creating Pneuma was developing puzzles around our completely unique observation mechanic which allows you to lift bridges, rotate platforms, and move entire buildings. All with the combined power of your sight & mind.
For example, certain puzzles requires you to traverse your way across a room with no obvious way of getting to the other side. It's your job to manipulate the objects with the world using the power of your vision to make the environment bend to your will. Only then can you progress in Pneuma's story of self-discovery.
The story in Pneuma is one that can only be experienced through the interactive medium of video games. We don't want to spoil the ending, but it's a twist which we feel can't be recreated through film or within a book. Video games are unique because if their interactive nature and we aimed to take full advantage of that when developing Pneuma: Breath of Life.
Writing from the perspective of a god was an interesting challenge for our designer. Pneuma tumbles through chains of thought that have preoccupied philosophers for centuries. We give you time to ponder questions about life and your own existence between presenting you with complex environmental challenges. You're required to use perception, observation, and lateral thinking skills to succeed.
In Pneuma: Breath of Life, we were able to harness the power of PS4 and create visually stunning worlds. One of our favorite moments is seeing player's reactions to the beginning of the game where the world creates itself around the player. The world floods with color, detailed reflections, and lighting that can only be achieved with the power of next gen. For our four-man art team, the creation these relaxing and immersive environments is something we can't wait to share with PlayStation players.
We hope this post has given you a clear idea of what to expect when Pneuma: Breath of Life launches on July 7th. We can't wait to see how you guys react to the combination of Pneuma's unique gameplay, story, and visuals. We're especially excited to hear your philosophical thoughts you take away from the experience — this really is a thinker's game. Until then, we'd love to hear your thoughts in the comments below!