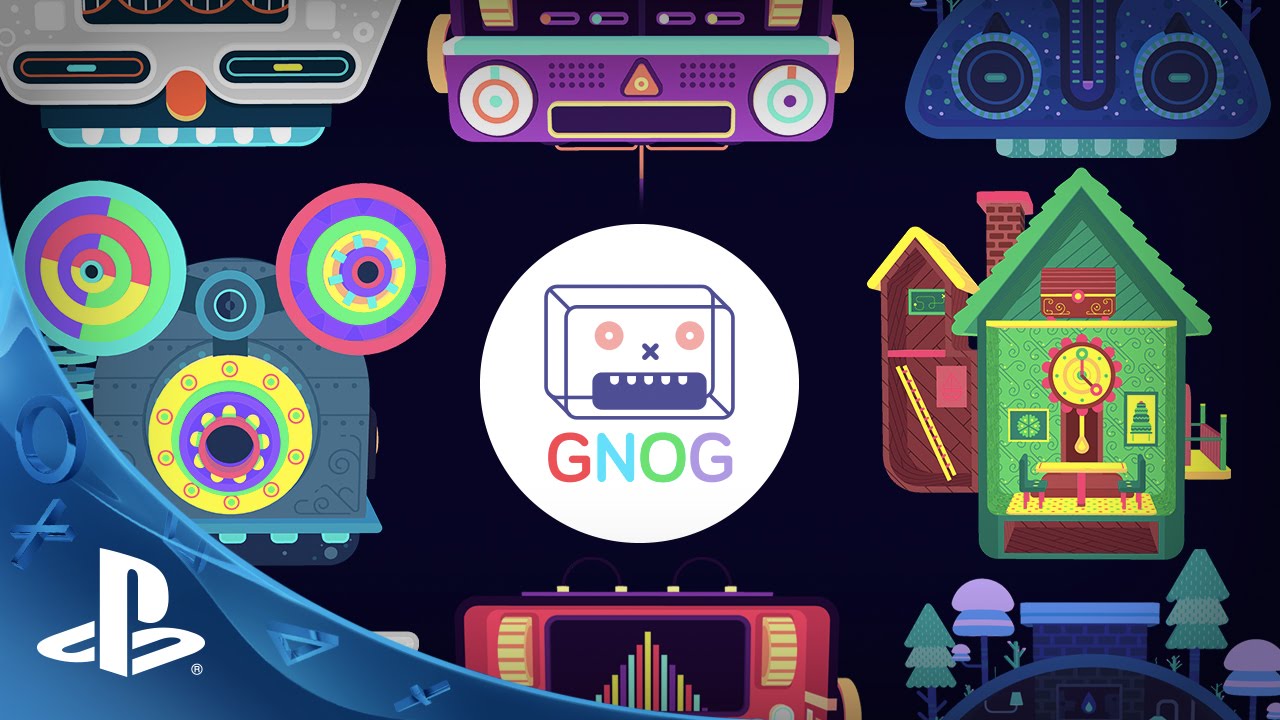 We're proud to announce that GNOG is launching on PS4 and Project Morpheus next year.
GNOG is a (we like to think) special kind of puzzle-adventure game with a focus on discovery and wonder in a universe made up of monster heads. Each monster has its own personality, and a micro-world on its opposite side — you flip back and forth between these two sides, interacting with both and watching how they react.
The heads are totally unique, with different puzzles and soundscapes in each, to really emphasise that aspect of playful discovery. We've taken a lot of inspiration from games like Windosill and FEZ — which are great little sandboxes of exploration and wonder — as well as toys like Polly Pocket & Mighty Max, which encourage you to look at everyday objects a little differently (like when you see faces in a cloud, a park bench, a street sign…).
It's something we're incredibly excited to be able to realize thanks to the Sony Pub Fund program, and we think it's a game that you'll really lose yourself in if you're a fan of puzzles, adventures, cool art, and chill music. We're also super honoured to be part of the Double Fine Presents label, and to have the good folks at DF helping us with production support and design feedback. Double Fine's history of strong art direction and whimsical worlds has been hugely influential for all of us here at KO-OP, and we're working hard to bring that style and energy to GNOG.
We're a four-person team based out of Montreal and we started work on GNOG just over a year ago. There was, of course, a lot of experimentation before we found the perfect formula — the game actually started as a 2D platformer (Don't they all…)! Once we decided to work in 3D and focus on bringing the monster heads to life, though, we knew we were on to something special and intriguing.
We're going to dig into the meat of the game design and the art direction in future blog posts but if you have any questions about GNOG we'd love to hear them!