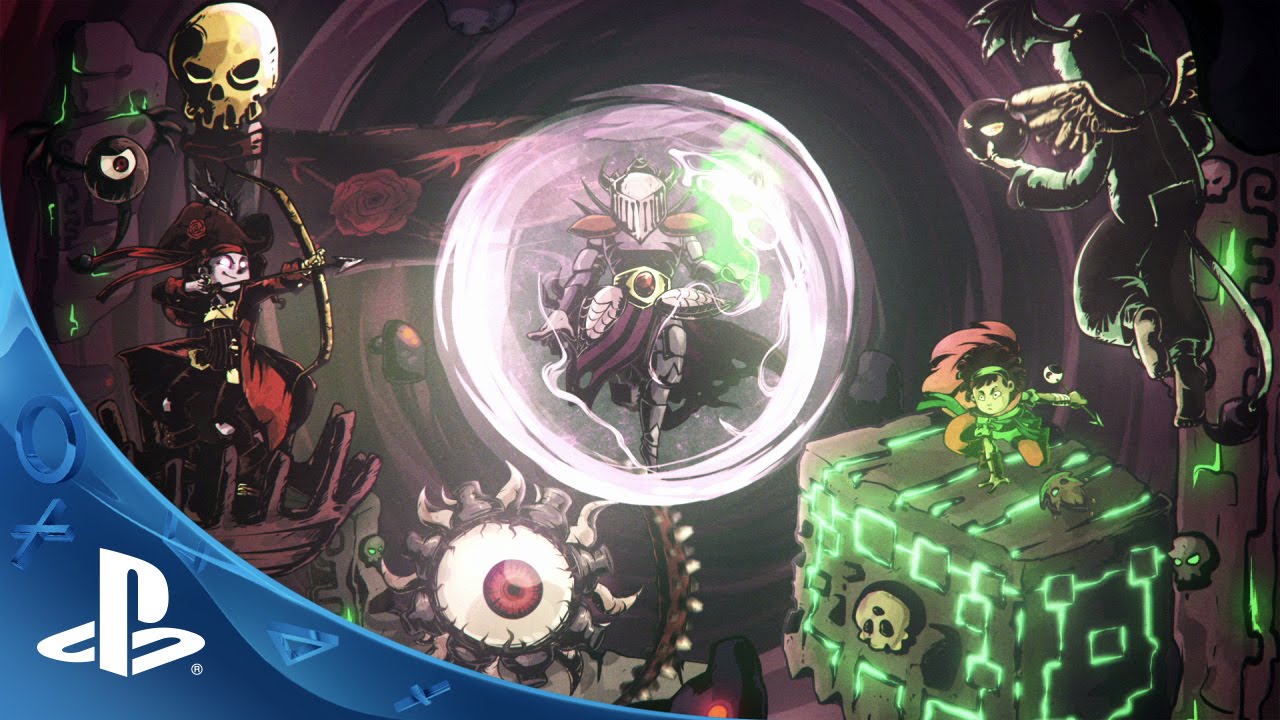 Today we can finally announce that Dark World, our expansion for 2014's critically-acclaimed TowerFall Ascension, will launch May 12 on PS4! This huge DLC pack will sell for $9.99. We're still working on the PS Vita version of TowerFall too — we'll have more news about that soon!
When we set out to create an update for TowerFall, we didn't expect to take it this far. What started as a single new level set with a new archer ballooned into 4 level sets, 10 archers, procedurally generated levels, a new co-­op mode, boss battles, new powerups, and more. The result is DLC that pushes every aspect of the game further in surprising and meaningful ways. No matter what you love about TowerFall Ascension, we want to give you more in Dark World.
One of my favorite additions are the new Trigger Arrows, a powerup that makes your projectiles behave like remote-­detonated mines. Plant them in walls or ceilings, wait for an unsuspecting enemy to run by, and send her to a fiery grave.
If you play TowerFall you can probably already imagine how this opens doors to all kinds of tricks and tactics to outsmart your opponents. You can detonate trigger arrows mid­flight, or plant multiple around the stage to weave a precarious web of destruction. If your friends are clever, they might try to dodge through your well-­laid traps to defuse them and use them against you.
Versus mode remains the heart and soul of TowerFall, but it was important to us to continue exploring new ways to play. The new 4four-player Dark World mode feels very different from the old two-­player Quest mode from Ascension. You can revive your fallen teammates as you fight through the many stages of each Dark World portal, and every set is capped off with a unique boss battle.
The joy of taking down these hideous boss monsters with your friends is a satisfying counterpoint to the manic competition of Versus mode. You can also play this new campaign solo, or with any amount of players up to four.
I have to thank TowerFall players for your patience and support while developing this expansion. It took a bit longer than we were expecting but we're thrilled with the result, and we can't wait to hear your feedback. Creating anything in the TowerFall universe has become a feedback loop where your ideas and reactions directly influence our creative process, and I wouldn't have it any other way.