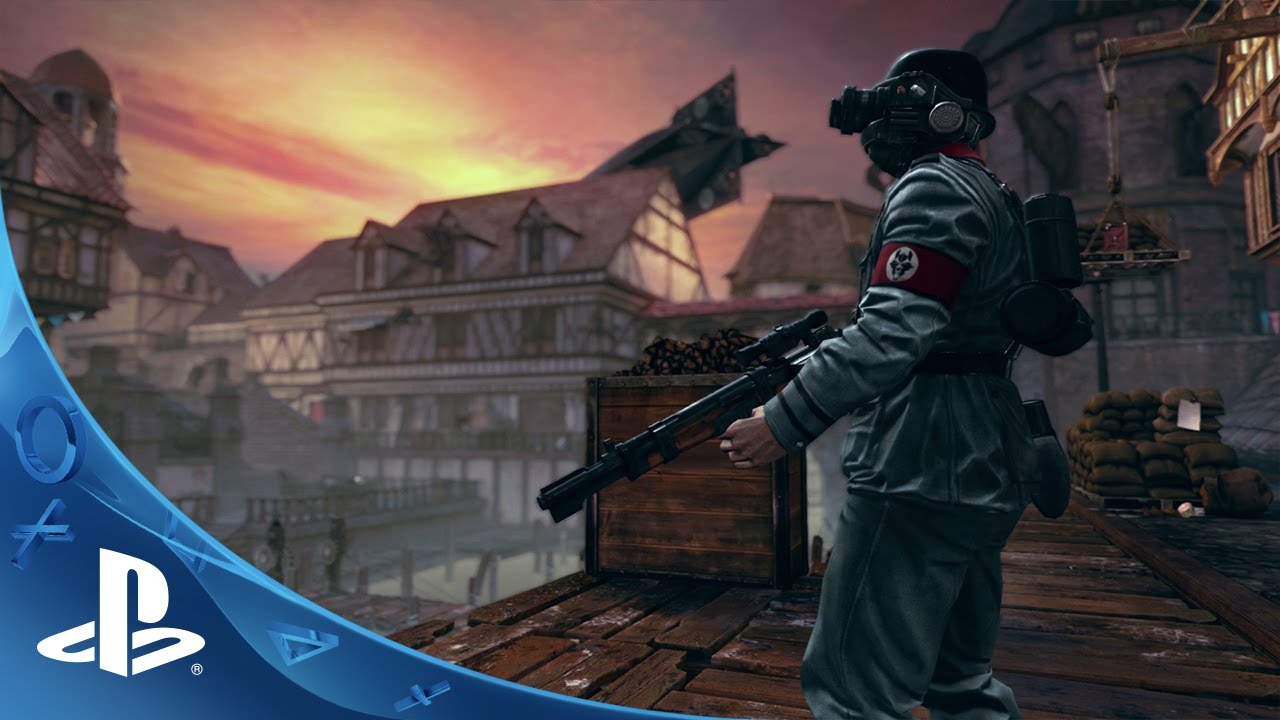 In last year's Wolfenstein: The New Order, the series' staple protagonist B.J. Blazkowicz manages to snap out of a coma, remove himself from the wheelchair he's been confined to for decades, and quickly move on to his favorite pastime: killing Nazis. Seemingly an impossible feat… but by the time you complete Wolfenstein: The Old Blood, out today, you'll realize it's just another day at the office for Blazkowicz.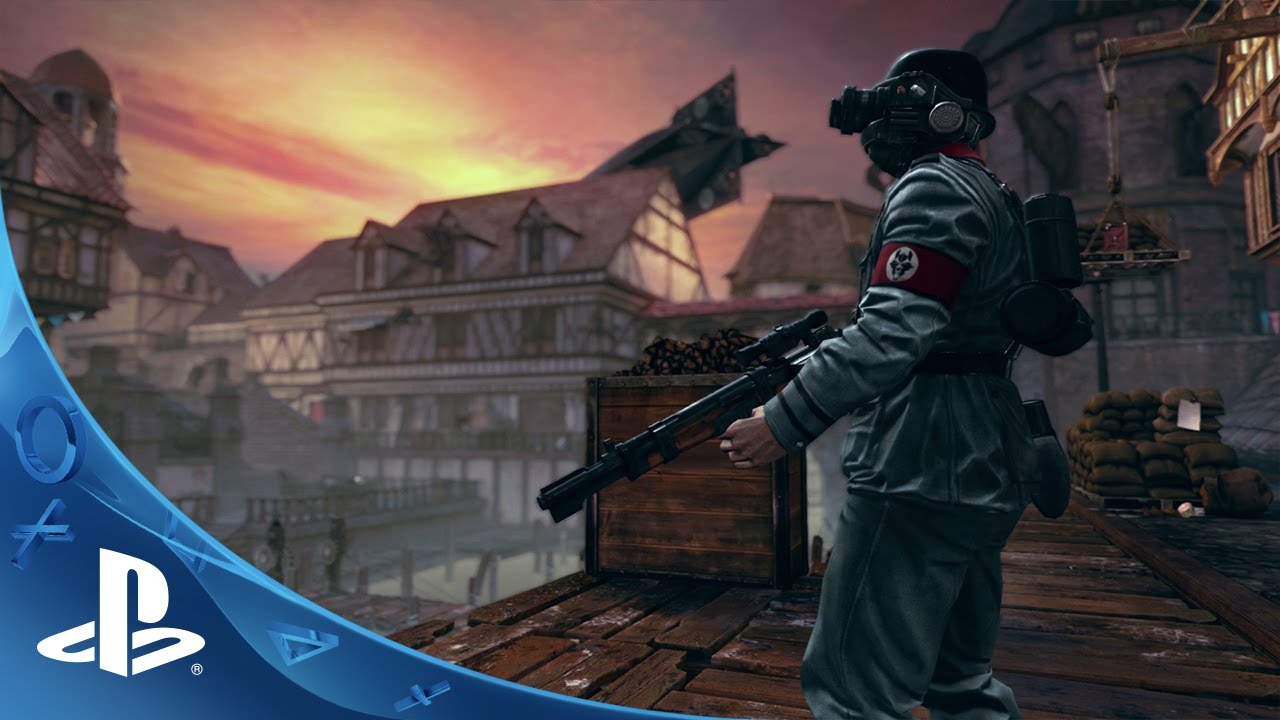 The Old Blood is a prequel to The New Order offering the same high-intensity, story-driven, first-person action players have come to expect from the game's developer MachineGames. The story unfolds as B.J. and ally spy Agent One begin an undercover mission to infiltrate the infamous Castle Wolfenstein (longtime fans of the series will appreciate MachineGames' nods to the 2001 classic, Return to Castle Wolfenstein) in an attempt to steal the coordinates to General Deathshead's compound.
B.J.'s battles within Castle Wolfenstein are what legends are made of, but Castle Wolfenstein only represents the game's first act: Rudi Jäger and the Den of Wolves. Serving as the warden of Castle Wolfenstein's prison, Jäger might seem like the most sinister villain you'll meet — until you reach the game's second act, The Dark Secrets of Helga Von Schabbs.
A renowned archaeologist in the Nazi party, Von Schabbs heads the party's SS Paranormal division, and her passion for the occult will lead to very bad things. How bad? Have a look at the game's new launch trailer embedded above.
To help Blazkowicz through these near-impossible odds, MachineGames has added a number of weapons worthy of the FPS Hall of Fame. It begins with a multi-purpose metal pipe that can be used to traverse and break walls, and also execute enemies with one- and two-handed melee attacks. Of course The Old Blood has its fair share of memorable guns, too. The new bolt-action rifle packs a powerful punch and is perfect for long-range sniping. And if you find yourself in a real jam, take advantage of the Kampfpistole — a pocket-sized rocket launcher!
Wolfenstein: The Old Blood is available today on PS4; you can download it from PlayStation Store for $19.99.
For more detailed information on the game, check out all our game updates on Bethesda Blog.