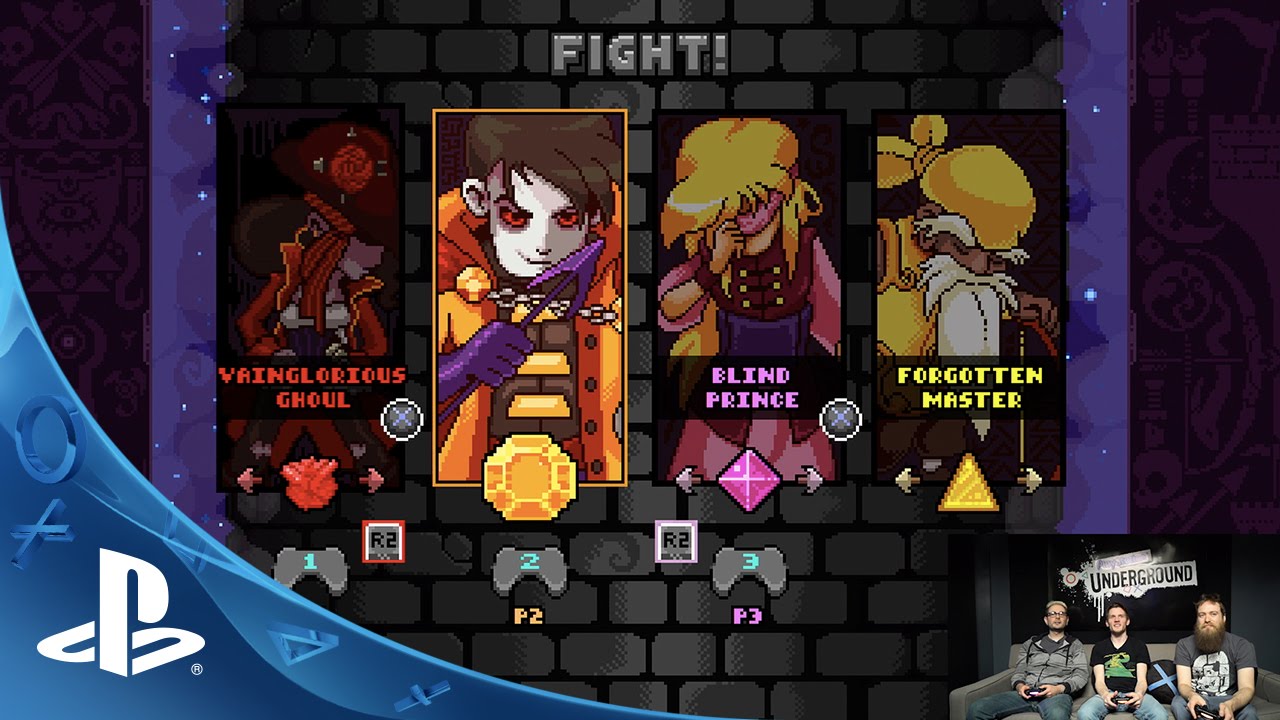 Welcome back to PlayStation Underground, our online show about video games. Today, we go underground with TowerFall Dark World, the upcoming expansion to the critically-acclaimed multiplayer "shoot-a-thon" TowerFall on PS4.
We sit down with Designer, Creator, and All Around Cool Dude Matt Thorson, who shows off the new characters coming to the expansion, as well as the brand new arenas and a new four-player co-op mode. Yes, he pretty much added everything you could want in Dark World… including terrifying portals that look like ethereal void squids.
We also welcome developer relations expert Nick Suttner and his glorious beard to add his own unique insights (see: awful puns) to the mix. Enjoy the nearly 20 minutes of gameplay, below!
Let me know what you think in the comments below, and remember that we'll be back soon with more Underground in the weeks to come. Enjoy the show.