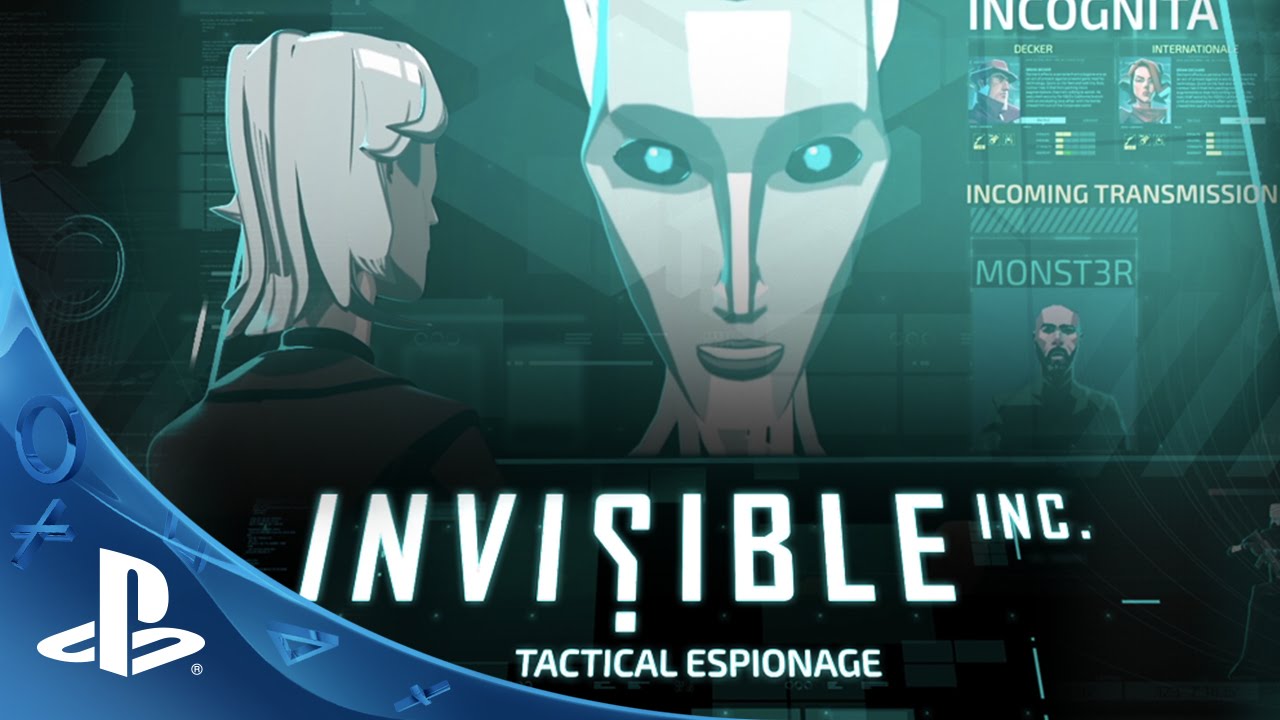 Hello Playstation.Blog, and fans! I'm back with another announcement from the land of Klei Entertainment. Today we are pleased to announce that Invisible, Inc. is coming to PS4 for its exclusive console debut. PlayStation has been an incredible partner to work with, and we're proud to once again bring our newest game here.
Invisible, Inc. is about leading your team of elite spies to infiltrate the world's most secure complexes. As the Operator, your job is to pick targets of opportunity, steal from the corporations, and upgrade your agents and programs in order to prepare for the final standoff. The world is different every time, and the corporations are constantly adjusting to topple your plans.
As with Don't Starve, your choices always matter so if your agents expire, they are gone for good. Only the best operators will make it to the end.
The amount of build combinations that this game brings is incredible; each playthrough is different and you can never quite expect what challenge may be around the next corner. I've personally sunk hundreds of hours into the game, and I'm still learning new strategies. I hope you all enjoy it as much as we do!
Key Features
Character selection: Start with any of the 10 unlockable agents in the game, plus 6 agent variants, and 6 starting programs to crack corporate security.
Deep customization of builds: each playthrough is different as you create your own strategy using agents, items, augments, and programs, and adapt to your surroundings.
Randomly generated world: locations, threats, and loot are randomly generated so each playthrough is vastly different and you'll never get complacent.
Choose your own game mode: with 5 different game modes and extensive custom generation options, each player can play the way they prefer.
Fully animated cutscenes and voice over: with hundreds of lines of voice over, great animation, and fully animated cutscenes, we didn't spare any expense to make an immersive experience.
As the trailer above suggests, we don't have a set launch date yet, but we're working hard to get it to you as soon as we can. There's a lot of work to be done, and as soon as we have more information, we'll post it here.
Thanks again for supporting our studio and its games! It's a pleasure to bring them to you.