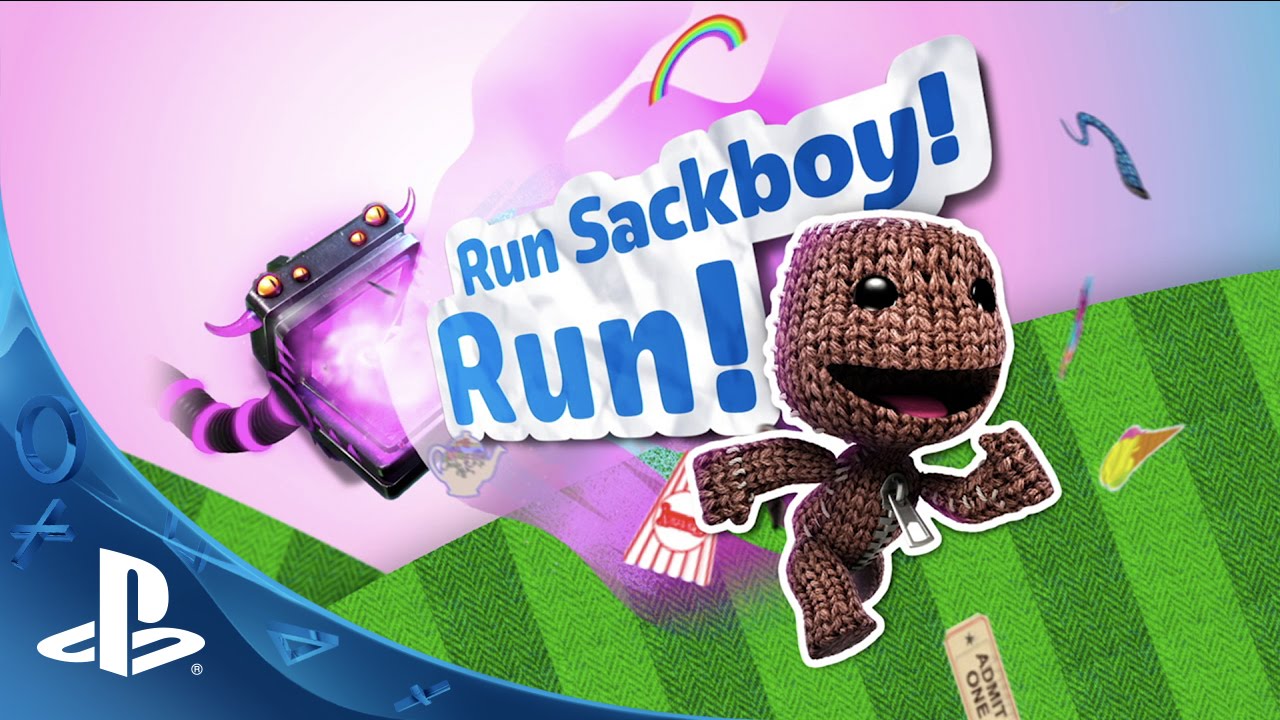 Sackboy scampers back to PS Vita this week with the release of our free-to-play, platform-survival game Run Sackboy! Run!
Race away from the Negativitron across familiar worlds from LittleBigPlanet and collect as many Bubbles as you can to enable you to purchase special costumes, upgrades and power-ups. You can even challenge your friends using the game's social features and leaderboards to see who is the top Sackboy or Sackgirl runner!
Filled to the brim with missions to complete and with tons of stickers to collect too, there's plenty of fun to be had with Run Sackboy! Run! and completing your very own sticker book will also unlock exclusive costumes for LittleBigPlanet 3.
Run Sackboy! Run! is available today on PS Vita, iOS and Android. It's free-to-play, so head on over to PlayStation Store and download it today to begin your race across LittleBigPlanet!
The Order: 1886 – Galahad Costume
New DLC Available Now
The Order: 1886 arrived last month and to help commemorate this latest addition to the PlayStation family of games, we have collaborated with our good friends at Ready at Dawn and SCE Santa Monica Studio to bring you this rather noble Sir Galahad Costume for Sackboy.
This rather spiffy costume hand-crafted by our finest tailors can be picked up from the Store for $1.99 and will ensure that your Sackpersonage will be able to walk around LittleBigPlanet with an added air of nobility to their presence.
Spring Creator Kit
FREE DLC coming this month
Spring is arriving this week and a new season of creativity will begin for LittleBigPlanet.
Since it is the beginning of a new season, we will be re-releasing our traditional FREE Spring Creator Kit that is just full to the brim with wonderfully creative goodies that will really help bring that springtime feeling to your creations.
Spring Creator Kit — Available on the Store until Fall/Autumn!
LittleBigPlanet 3 Adventure Team Pick
Treasure Hunter by Felkroth
We continue to be amazed by your creations and wanted to give an extra special shout-out to our very first Adventure Team Pick!
Treasure Hunter is an incredible adventure featuring hours of gameplay including…
Four Playable Character Classes with up to 3 Player Co-op
World Map featuring a Town, Guildhall and Dungeons.
Over 25 Quests to Complete
Character Progression, Upgrades and Leveling
Randomized Dungeons for a New Adventure Every Time
Lots and Lots of Treasure!
So head on over to the LittleBigPlanet 3: Team Picks today, dive into Treasure Hunter by Felkroth and begin your life as a Treasure Hunter! If you have already played this level, why not tell us in the comments below what level your character is and how many Collectabells you possess?
We would love to know who is the top Treasure Hunter in the community!