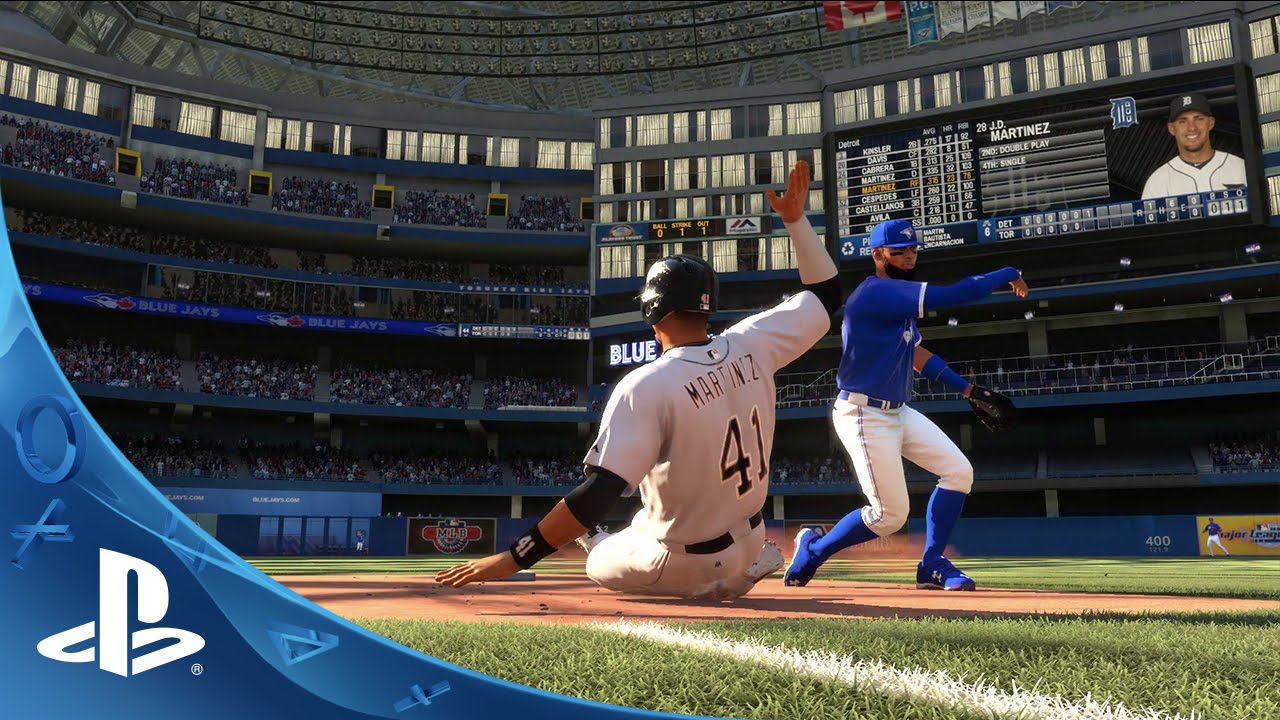 MLB 15 The Show includes a lot of new features and upgrades to the franchise, but today we're excited to show off the graphical improvements our studio's made to the game. We've added new minor league stadiums, introduced dynamic sun generated in real-time, and as a special shout out to the grounds crews across the MLB, we've upgraded the grass patterns at each MLB stadium to reflect each ballpark's unique look.
Check out at the video below for a detailed look at the graphical and lighting upgrades made to The Show this year.
Follow MLB The Show on Facebook, Twitter, and Instagram to get a behind the scenes look at the development of The Show with new screenshots and video shorts with MLB players.
And don't forget everyone's essential Spring Training ritual: pre-ordering The Show. Pick up the 10th Anniversary Edition while supplies last (Physical/Digital) or the Standard Edition (Physical/Digital) of MLB 15 The Show for PS4 to ensure you receive your DUALSHOCK4 skin from Skinnit. And if you pre-order from GameStop you will receive your bonus 6 item packs.
Also be sure to check out all the archived MLB 15 The Show developer Twitch streams at http://www.twitch.tv/sonysandiegostudio/profile/past_broadcasts. And be sure to follow the channel for updates on more Twitch streams as we near launch.