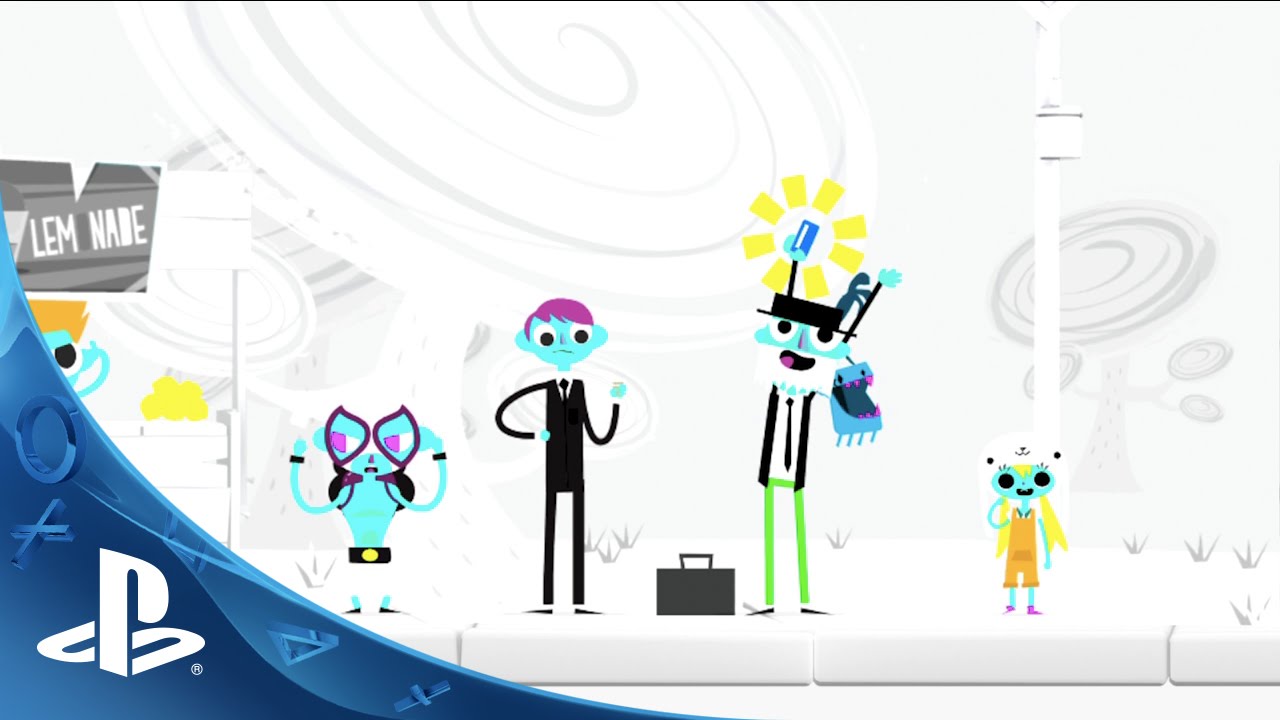 Hello, World! Here at IguanaBee we have exciting news to share — MonsterBag is about to be in your hands! Now with the good folks at PlayStation, we can share with you our release date. It was difficult for us to wait any longer, but now we can share our game with you on April 7th. Yes, it's that close!
We know that you'd prefer to see a trailer rather than continue reading about the game, but sadly we didn't have the time to prepare something for you, so, sorry, this is all we have… Nah, we didn't want to leave you empty handed at this moment, so we got some help from talented folks at PlayStation, who helped us put together this launch trailer. Enjoy!
Most of you will be asking "What's MonsterBag about?" MonsterBag is a kind of puzzle, platformer (If you think of people as a platform!) action game. The game is about a little blue monster called V and V's journey to get back to his friend Nia (a charming little girl), passing through places filled with people.
But what would you do if you saw a monster approaching you? Smash it to death, of course! You'll have to help V sneak past people, all the while being aware of where they're looking and what particular behaviors they have. Don't worry, he has a card up his slee… well, he has no clothes, but he's not a powerless monster. V has some telekinetic skills that surely will be useful in more than several occasions.
We're looking forward to putting MonsterBag in your hands (well in your PS Vita, in your hands). Making an indie video game company from a Latin American country has been quite a challenge, but our passion has helped us cope with all the challenges that have arisen. We (Cristian González and Daniel Winkler) love what we do, and so do all the talented folks that joined us along the way, particularly David Rioseco, Glenn Lazo, and Moises Aguilera, as well as Ronny Antares, and his PowerUp Music team.
We hope you'll love MonsterBag as much as we do! We've put all our heart into this story with some new and unusual ways to play so we hope that all our efforts will bring you more than one smile, some tears and a lot of "pull your hair out" moments. Finally, we want to deeply thank our friends at PlayStation for believing in us and in MonsterBag!
So prepare your PS Vita for April 7th when it launches on PS Store for $9.99. See what a team of crazy fellows from this thin, but beautiful country called Chile can offer!
Cheers,
All of us at IguanaBee