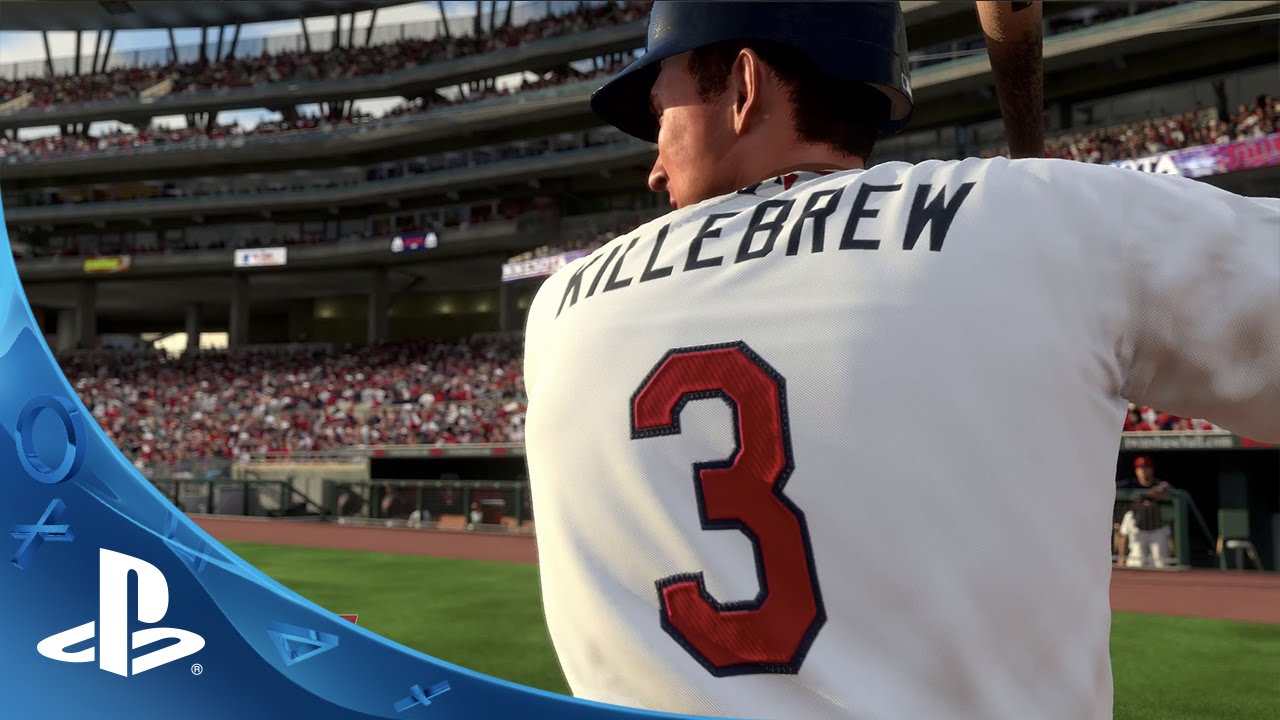 We're only eight days out…
Eight days until you can throw the high heat, wear what the pros wear, and meet your heroes — past and present — along your Road to The Show. Because on March 31st, MLB 15 The Show celebrates its 10th anniversary and launches on PS4, PS3, and PS Vita.
Our fantastic team at San Diego Studios has been hard at work making sure this year's game is The Show's best edition yet.
Gone are the days of starting from scratch with each new edition. For a first in sports video games, Year-to-Year Saves let you to keep your Road to The Show players and franchises going from last year's game into MLB 15 The Show and beyond.
Now along the way you'll have licensed gear and sponsorships from nine of baseball's most iconic brands. Not only can you customize your player with your favorite swag, but that gear also provides stat boosts, adding additional strategy to how you build your characters.
Of course, since this is the 10th anniversary, we also wanted to make sure we gave baseball's best their due by including MLB Legends for the first time ever. Each team has one of their greats represented, and you can collect them all to make your own era-crossing dream team.
As if that weren't enough, there's also revamped Franchise and Diamond Dynasty modes, satellite-driven seasonal sun and shadows, Universal Rewards, directional hitting, improved ball physics, and a whole lot more. Needless to say, there are a lot of reasons why baseball is better in MLB 15 The Show.
If you haven't already seen our Developer Diaries and Spring Training videos, make sure you check them out on YouTube. We had an amazing time in Arizona and Florida with Puig, Pence, Hosmer, Jones, Martin, and McCutchen, and couldn't be more thrilled by how real players reacted to the authenticity of this year's game.
We're sure you'll feel the same way, so head to BaseballisBetter.com if you want to preorder, and join the community at TheShowNation.com.
Let us know in the comment section what you think of the trailer and the position you'll play on your Road to The Show.
8 days away…