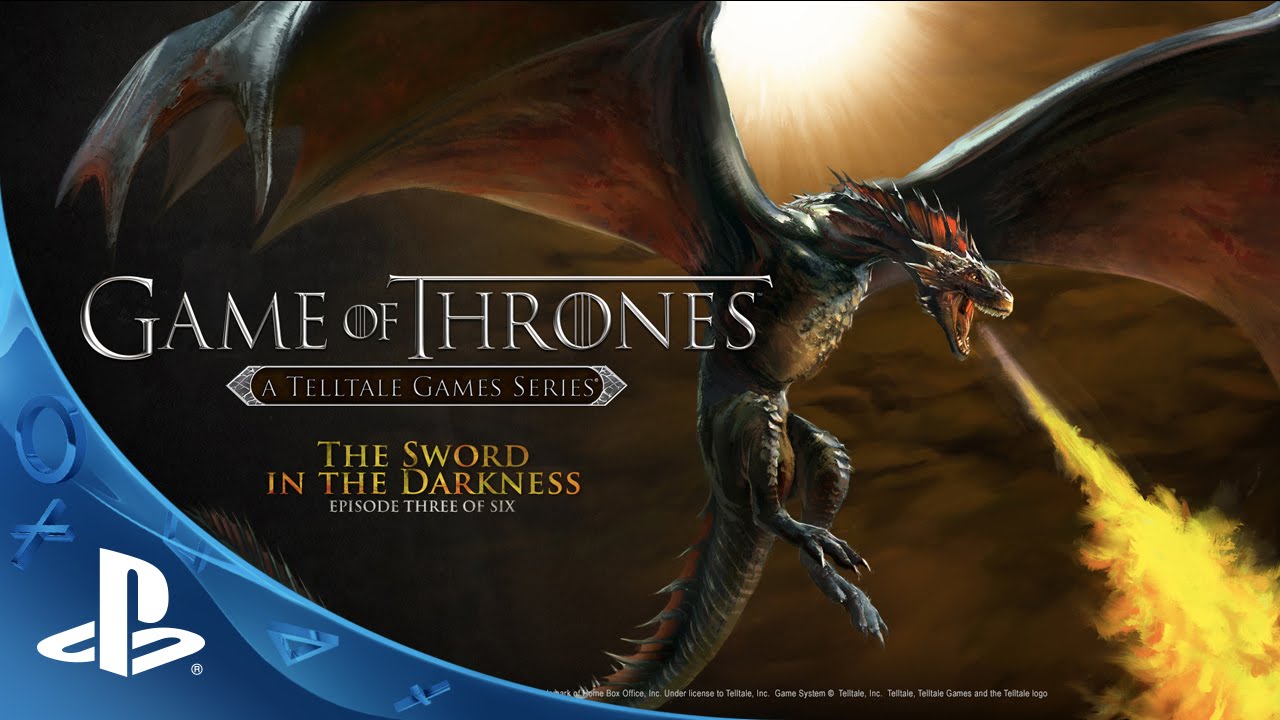 Very busy and exciting times for Telltale this month! Tales from the Borderlands Episode 2 — Atlas Mugged launched just last week, and today we can announce a HUGE surprise…
This week, you'll be able to play Game of Thrones Episode 3 — The Sword in the Darkness! The episode is out tomorrow, Tuesday March 24th for PS4 and PS3 via PlayStation Store in North America.
Check out the trailer below for a little taste of what's coming up in Episode 3 — The Sword in the Darkness. If you're not quite up to date on the season so far, beware of spoilers! If you are up to date, just beware of dragons…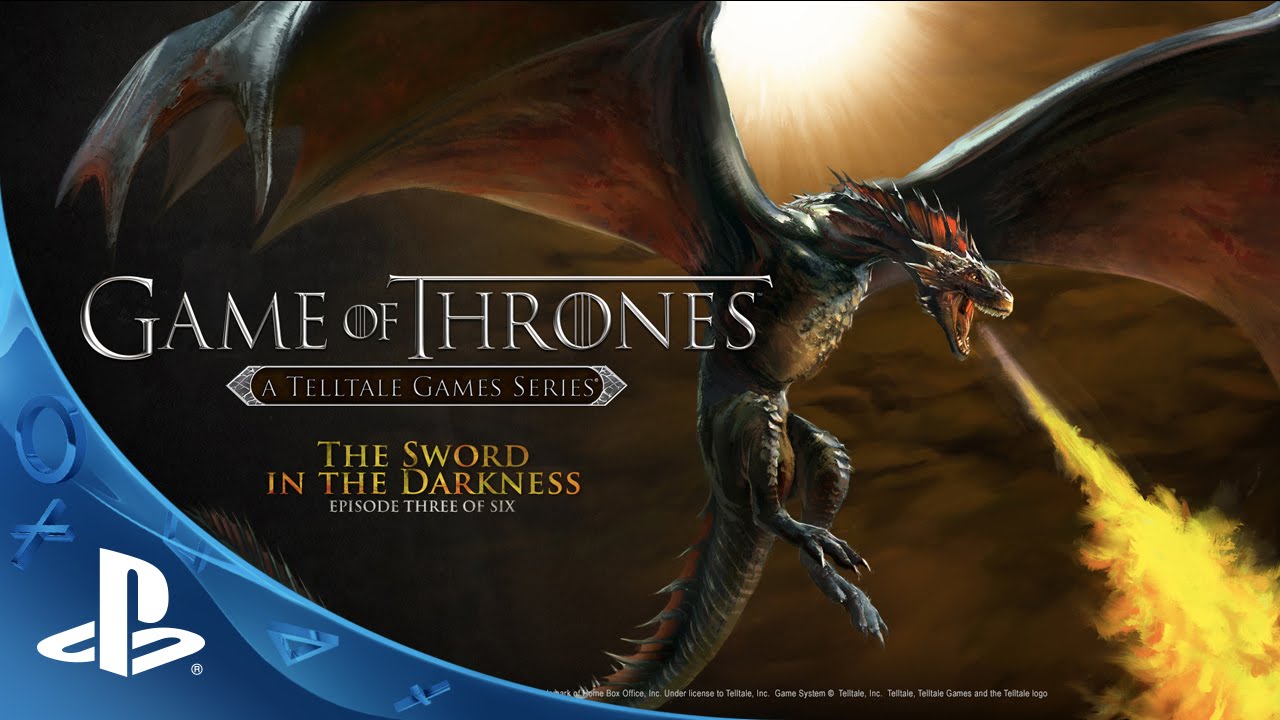 Still here and all caught up on the season? Good. So what else can we share about what House Forrester is up to in Episode 3? As ever, we wouldn't want to spoil too much… but we can share a few details on where your favorites are. Asher, the exile, heads to Mereen in search of an army to take on the Whitehills. Meanwhile, far across land and sea in Westeros, Mira must deal with the lethal politics of King's Landing. Her family's safety is paramount and she will do anything to protect them, but nothing is given freely, and her choice of allies may soon come to haunt her.
To the North, in Ironrath, the Whitehill occupation continues. Gryff Whitehill, fourth-born son, is out to prove himself, and brutality and violence grows daily, pushing the Forresters to make far-reaching decisions. Finally, at the Wall, Gared learns that he must head north if he is to help his house survive. But fate is cruel, and you'll be forced to make choices that will change his path forever.
It's a gripping episode, and with so much of the table set now that players have a firm idea on who they'll be playing as (and who is still alive), we're excited for everyone to dive in for more! It's the third of six episodes, our biggest series yet, and once finished we've officially hit the halfway mark. The response to the game series has been incredible, and we're always excited to see fans getting into the story! Remember, all of the game's events take place in the time leading up to the start the fifth season of HBO's award-winning television drama, returning in April!
You'll be able to purchase the episode individually for $4.99, or purchase the season pass for $24.99 to get access to Episodes 1-6 as they launch on PlayStation Store.
Thanks to all of you who've been playing Telltale's games! Be sure to let us know your thoughts on our latest in the comments below.