A dark city steeped in blood and madness opens like a wound before you. As a new Hunter in the cursed bounds of Yharnam, unravel the strange secrets plaguing the town and dispel the hungry beats that fester within. Bloodborne is out this week on PS4. Steel yourself.
Developed by the legendary team at From Software in partnership with Japan Studio, Bloodborne is built to inspire and challenge you like never before. Explore the city of Yharnam, survive vengeful abominations, and learn a robust combat system that rewards skill above all else. Bloodborne also features both competitive and cooperative online elements with asynchronous multiplayer, to further enrich the nightmarish world that the team has built.
If that sounds a little too grueling for your tastes, unwind and power-up with Borderlands: The Handsome Collection, out this week on PS4. Or continue our Spring Fever tradition and pick up Metal Slug 3 on PS4, PS3, and PS Vita. The choices!
For a full list of games coming to PlayStation, read on. And enjoy the Drop!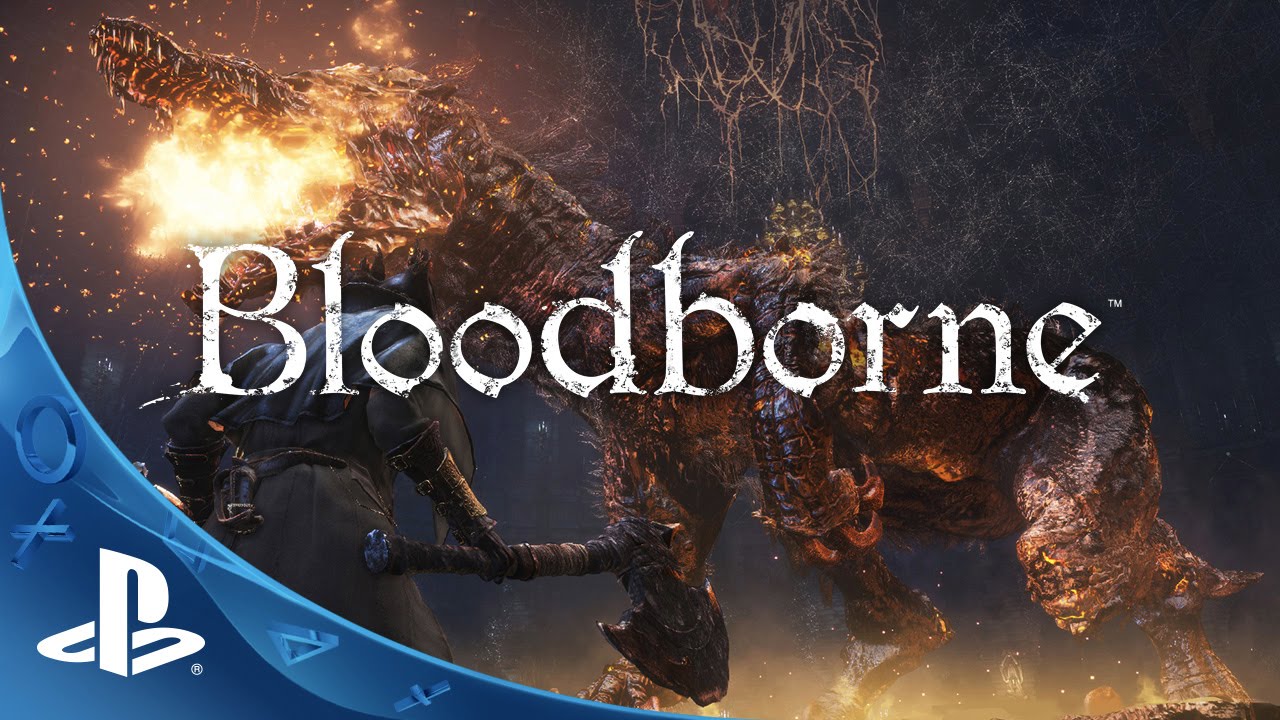 New PlayStation Games This Week
2013: Infected Wars
PS Vita — Digital
The year is 2013. The world as we know it has come to an end. Society has completely broken down. The Scourge, an engineered virus released upon the world by terrorists, was intended to send the West back to the Stone Age by turning their citizens into crazed mutated beasts.
Arcade Archives Mat Mania Exciting Hour
PS4 — Digital
Mat Mania Exciting Hour is a wrestling game that was released from Technos Japan in 1985. Players use a variety of techniques to be the champion. Enjoy the challenge of facing five strong wrestlers!
Armored Core
PSone Classic — Digital
Chrome and Murakumo Millennium, two corporations vying for power after the Great Destruction, hire giant mechs known as Armored Cores to battle for supremacy.
Bloodborne
PS4 — Digital, Retail
Hunt your nightmares as you search for answers in the ancient city of Yharnam, now cursed with a strange endemic illness spreading through the streets like wildfire. Danger, death and madness lurk around every corner of this dark and horrific world.
Borderlands: The Handsome Collection
PS4 — Digital, Retail
Borderlands: The Handsome Collection includes the definitive versions of both Borderlands 2 and Borderlands: The Pre-Sequel, built specifically for new-gen consoles. Experience the highest performance and highest fidelity graphics for any Borderlands game ever played on a video game console.
Damascus Gear: Operation Tokyo
PS Vita — Digital
The GEAR System was developed sometime in the middle of the 21st century, by the Atsuga Corporation, and allowed pilots unprecedented motor-control and maneuverability with their machines. Mankind developed the system further, to create man-operated mechs and robots, known as GEARs.
Dead or Alive 2: Hardcore
PS2 Classic — Digital
A classic chapter in the iconic fighting game series. Become the strongest champion in the Dead or Alive tournament by defeating the strongest opponents in the world across a variety of stages.
LEGO Ninjago: Shadow of Ronin
PS Vita — Digital, Retail
There is a new threat in Ninjago, and he goes by the name of Ronin. With help from his army of dark samurai, Ronin steals the Ninjas' memories using an ancient weapon called the Obsidian Glaive. In LEGO Ninjago: Shadow of Ronin, it is up to players to help the Ninjas regain their memories and reclaim their powers before Ronin completes his plan and releases an even greater evil on Ninjago.
Metal Slug 3
PS4, PS3, PS Vita — Digital
Metal Slug 3, the masterpiece in SNK's emblematic 2D run & gun action shooting game series which still continues to fascinate millions of fans worldwide to this day for its intricate dot-pixel graphics and simple and intuitive game controls, lands on PS4! Clear five immense and challenging stages — featuring multiple branching paths, to explore exciting new areas via multiple playthroughs.
Slender: The Arrival
PS4 — Digital
You're on your own. No one to come for you. No one to help you. No one to hear you scream. Slender: The Arrival is the official video game adaptation of Slender Man, re-created from Mark Hadley's original nerve-shattering sensation.
Yorbie Episode One: Payback's a Bolt
PS4 — Digital
The evil Dr. Zox has taken control of the planet Yorbia Prime, destroying the all-powerful Guardians while enslaving the remaining inhabitants. The future of bot-kind now rests on the shoulders of Yorbie, an unlikely hero who was arisen from the remnants of this once great civilization.
The information above is subject to change without notice.