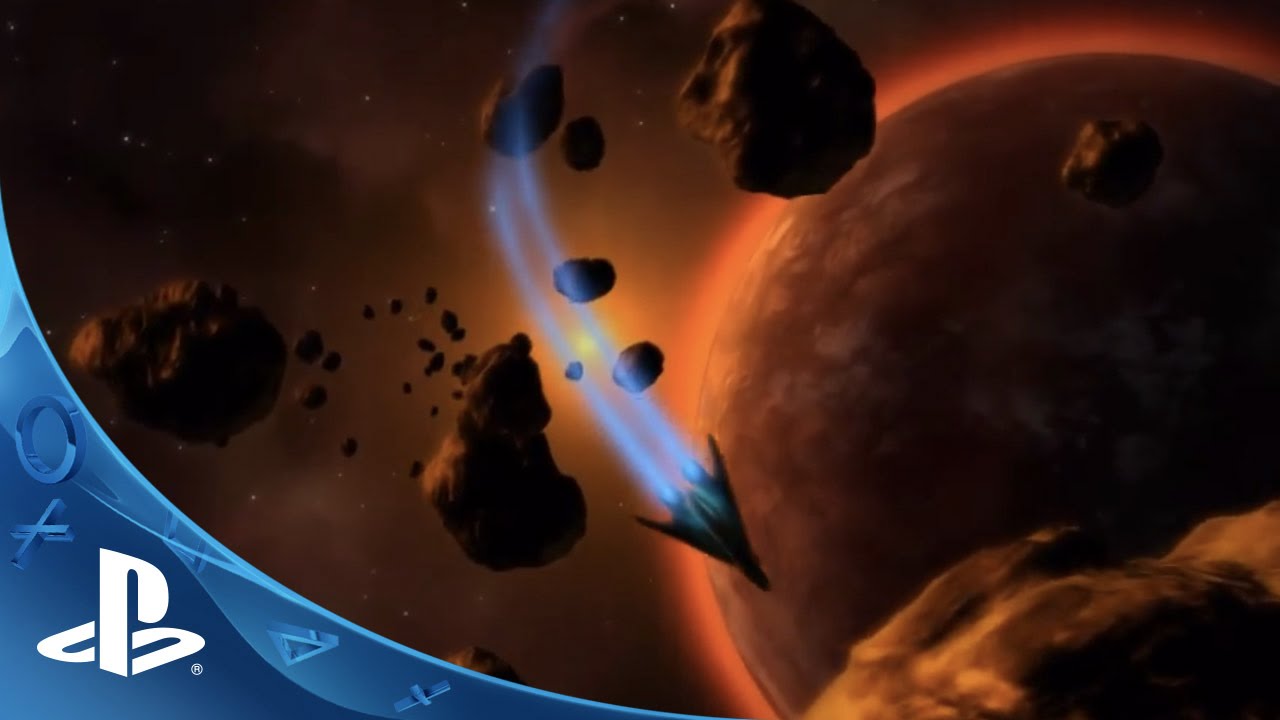 Hi everybody! This is Marcus from SideQuest Studios with some good news for PS Vita fans and shmup lovers! I'm excited to announce that we are launching an updated version of Söldner-X 2: Final Prototype along with the "The Last Chapter" expansion for Vita and PlayStation TV tomorrow. For those of you unfamiliar with the Söldner-X 2 series hopefully this trailer will get you up to speed.
While some of you are eager to face the challenge, others might be worried that Söldner-X 2 is one of those insanely difficult bullet hell shooters. We love shmups and wanted to make the genre a little more accessible to new players.
Söldner-X 2 includes a unique feature we call the Play Rank System, which automatically adjusts the game's difficulty level while you are playing. This even occurs mid-level so inexperienced players are likely to encounter less enemies, fewer bullets and take less damage. On the other hand, when your skills improve the game will become more challenging to match your ability and reward you with much higher scores.
Speaking of high scores, every run can be uploaded to our servers meaning that replay files from other players are available to be downloaded and played back on your PS Vita. That way instead of wondering "How did they get such a high score!?" you can now watch their run and find out.
To make things more exciting for existing fans, (And a bit fairer on new players!), the PS Vita version will have a completely fresh high score table and added tracking for additional stats. Ever wanted to know how many total enemies have been killed or see a detailed breakdown of your friends' activity? Head over to www.soldner-x.com/sx2/ and check it out. There is still an active battle for high scores on the PS3 version so we're really excited to see who will rise to the top of the leaderboards!
We put a lot of effort into making Söldner-X 2: Final Prototype look as great on PS Vita as it did on PS3, and we worked really hard to ensure the game runs at a constant 60 frames per second without compromise. Even with hundreds of bullets and enemies on screen, you will be able to enjoy the game without any slowdown. We also want to say a big thank you to the guys over at PlayStation for their support during our tricky engine optimizations.
The game will be available tomorrow for $9.99 with the DLC priced at $4.99. You can also pick both up in one bundle for $12.99. Söldner-X 2 is cross buy, meaning that if you already own the game on PS3, you can download it for free for PS Vita and PlayStation TV.
Thanks for taking the time to read my post and for checking out our game. If you have any questions, let me know in the comments below.