Demonic influence creeps beneath a thin veil of corporate greed, advertising, and poisonous soft drinks. With ancient powers warring behind the scenes, one man of both demonic and angelic ancestry challenges the hellish underbelly of his city. DmC Devil May Cry: Definitive Edition is coming to PS4 this week, and Dante looks better than ever.
Refined from the 2013 original, DmC Devil May Cry: Definitive Edition delivers 1080p visuals at a searing hot 60 frames per second. The development team has combed through the original to polish and adjust Dante's weapons, enemy balance, and nearly every facet of the game's razor-sharp combat system. With new features, all the DLC included, and an entire Bloody Palace for Vergil, the Definitive Edition is the best way to play DmC.
Also coming to PlayStation this week: Hotline Miami 2. The now iconic top-down action game pounds back with all the over-the-top violence and challenge that gamers found in the original. Here's a bonus: it's part of our Spring Fever lineup, with a discount for PS Plus members!
For a full list of games launching this week, read on. And enjoy the Drop!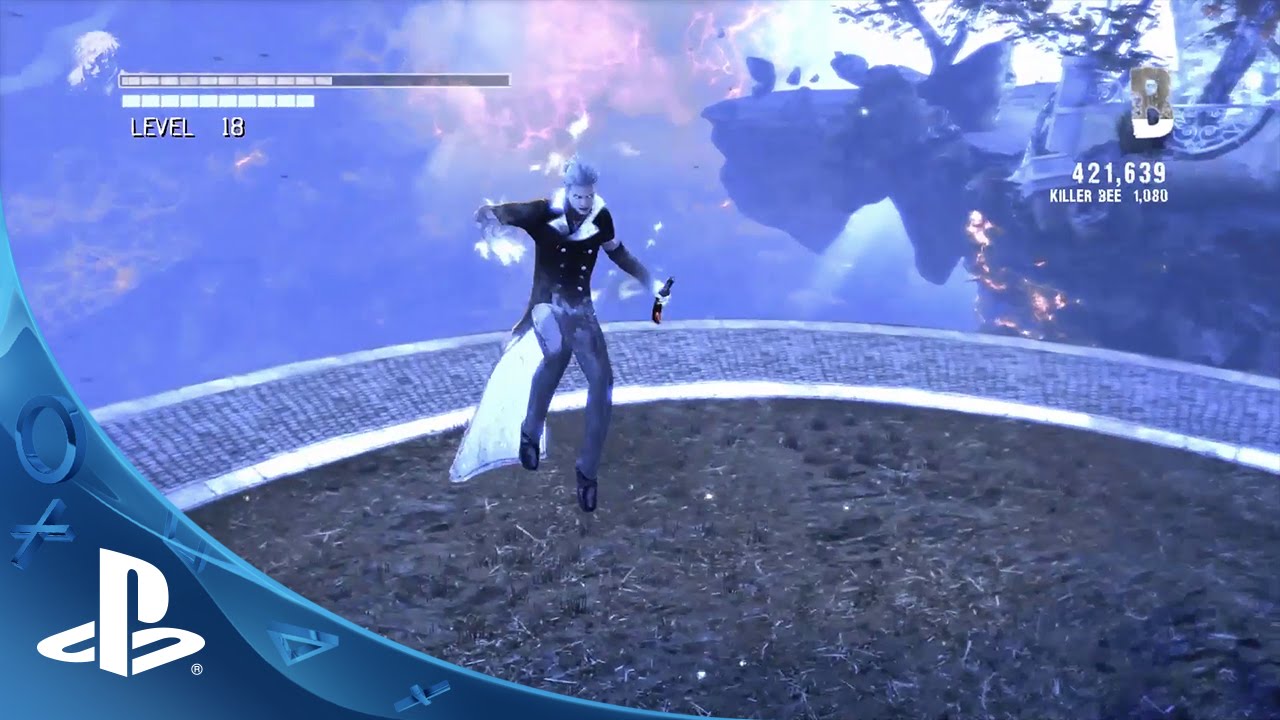 New PlayStation Games This Week
Alter Echo
PS2 Classic — Digital
In the future, the most powerful substance ever made can control time and physics. Only a chosen few can control it. But only one can save us from it. You are the one. You are Nevin and you're armed with the most radical weapon ever. It's a shape-shifting PolySuit, and it can even stop time itself.
Atelier Shallie: Alchemists of the Dusk Sea
PS3 — Digital, Retail
The third episode in the Dusk series tells the story of two young girls who take to the Dusk Seas in search of their dreams. Continue the cult-classic adventure in the latest chapter of the Atelier legacy.
Battle Hunter
PSone Classic — Digital
Delve deep in the ruins of former high-tech cities in search of prized relics to stave off extinction. But be careful, because other Hunters may get you first.
DmC Devil May Cry: Definitive Edition
PS4 — Digital, Retail
The definitive edition of the critically-acclaimed action game arrives with enhanced 1080p graphics at 60 frames per second, new features, and all the original DLC included. Chain together stylish combos with up to eight unique weapons.
Flame Over
PS Vita — Digital
Blending top down 'squirt 'em-up' action with Roguelike RPG mechanics, Flame Over features fast-paced fire-fighting thrills, randomly generated levels, and four deadly game zones! Guide firefighting hero, Blaze Carruthers, in a race against time and near-certain death!
Hotline Miami 2: Wrong Number
PS4, PS3, PS Vita — Digital (Three-Way Cross Buy)
Hotline Miami 2: Wrong Number is the brutal conclusion to the Hotline Miami saga, set against a backdrop of escalating violence and retribution over spilled blood in the original game. Follow the paths of several distinct factions — each with their own questionable methods and uncertain motivations.
Scram Kitty DX
PS4, PS Vita — Digital (Cross Buy)
Take control of Buddy, a rail-riding, laser-shooting young hero on a perilous quest to rescue his pet cat, Scram Kitty! Kidnapped and imprisoned in the depths of the World's biggest orbiting space laboratory, along with all of Earth's cats, Scram Kitty is at the mercy of an army of experimental mechanized rodents.
Sniper Elite 3 Ultimate Edition
PS4, PS3 — Digital, Retail
This Ultimate Edition contains the thrilling main game as well as 9 additional DLC packs, including the biggest environments yet. Includes free updates to main game and six new multiplayer maps.
Sparkle 2
PS3 — Digital (Three Way Cross Buy)
A long time ago, five enchanted keys were created. The keys were scattered around mysterious lands and still remain undiscovered. Many have come to find them, and so far all have failed. Will you find the keys and unlock the secrets, or will you join the endless ranks of souls forever trapped within these lands?
Tokyo Twilight Ghost Hunters
PS3, PS Vita — Digital, Retail
One day, a transfer student arrives at Kurenai Academy in Shinjuku. During a tour of the school with the class president, Sayuri Mifune, they spot a ghost — a girl in a white dress. Moments later, an evil ghost in a red coat appears and attacks them…
The information above is subject to change without notice.