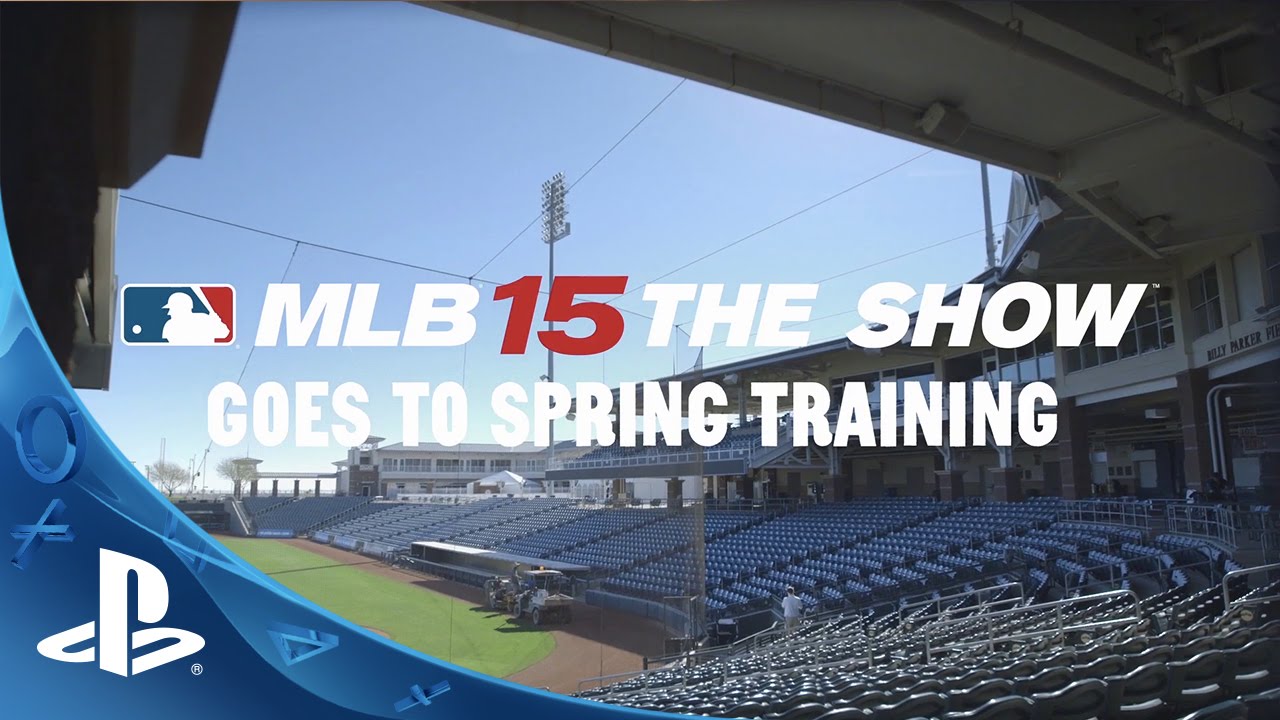 As the winter snow melts and we turn towards spring, baseball fans across the world are making their annual pilgrimage to Arizona and Florida for Spring Training. This year the team at MLB 15 The Show reported, too.
We drove the MLB 15 The Show Bus to the Cactus and Grapefruit Leagues in order to show off this year's game to six of our favorite players: Yasiel "Wild Horse" Puig, Hunter "Captain Underpants" Pence, Eric "The Hos" Hosmer, Russell "The Muscle" Martin, Andrew "Cutch" McCutchen, and Adam "Stay Hungry" Jones.
These guys had the time of their life picking up the sticks and seeing why baseball is better in MLB 15 The Show thanks to enhanced visuals, their favorite legends, licensed equipment, and Year-to-Year Saves.
It was amazing to watch players training for a long season become so excited to play this year's game.
Which is why we can't wait to show you all the great moments, baseball insights, and MLB 15 The Show gameplay we captured. We've got a whole lineup of amazing content that will be coming your way until our game launch on March 31st, but for now, check out the trailer batting in the leadoff spot:
With such great athletes and so many game-changing features added this year, make sure you follow MLB The Show on Facebook, Twitter, and Instagram to ensure you catch every piece of content.
And don't forget everyone's essential Spring Training ritual: pre-ordering The Show. Pick up the 10th Anniversary Edition — while supplies last (Physical/Digital) or Standard Edition (Physical/Digital) of MLB 15 The Show for PS4 to ensure you receive your DualShock 4 skin from Skinnit and — if you pre-order from GameStop — your bonus 6 item packs.
Also be sure to check out all the archived MLB 15 The Show Developer Twitch Streams and be sure to follow the channel for updates on more live streams as we near launch.
We here at PlayStation couldn't be more excited that baseball is back. Play ball!