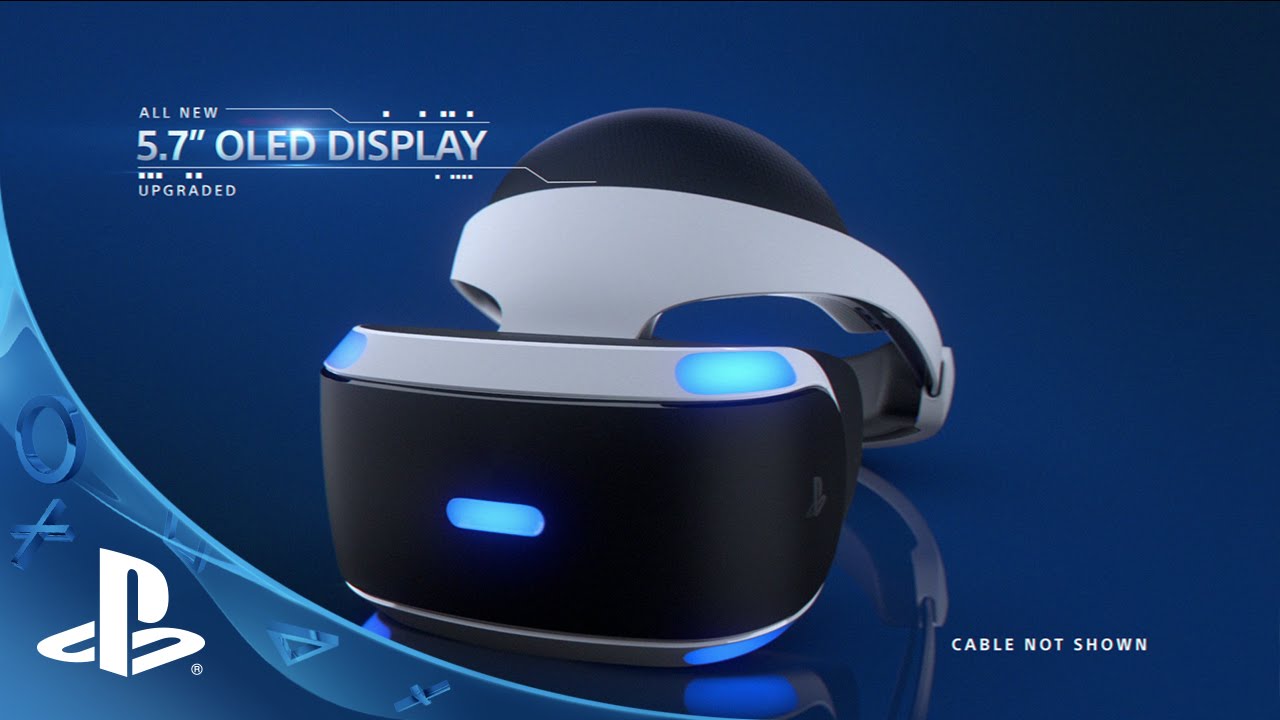 Hello from GDC 2015! About a year ago, we unveiled a prototype for Project Morpheus, the virtual reality system for PS4. Since then, we've been hard at work making the system even better. I'm pleased to return to GDC with an update on our progress, bringing us one step closer to its consumer release. We believe VR will shape the future of games, and I can't wait for you to try Project Morpheus when it launches in the first half of 2016.
Our goal with VR is to deliver a sense of presence, making the player feel as though they've stepped inside the world of a game. The new Project Morpheus prototype brings us closer to that goal, as it improves the visual experience and tracking accuracy, both of which are critical to achieving sense of presence.
Key changes:
OLED display: In exchange for the 5 inch LCD, the new Morpheus VR headset is equipped with a 5.7 inch 1920 X RGB X 1080 resolution OLED display. This new screen expands the field of view and enables low persistence, removing motion blur.
120hz refresh rate: The previous refresh rate spec has been doubled for this new prototype, which means games for Morpheus can be rendered at 120fps. When combined with the OLED display's high refresh rate and the power of PS4, Morpheus is able to output amazingly smooth visuals.
Super low latency: We know how critical low latency is to delivering a great VR experience, and we've reduced latency to less than 18ms, about half of what the first Morpheus prototype had. Low latency is critical to deliver a sense of presence, at the same time making the VR experience comfortable to players.
More accurate tracking: To make positional tracking more precise, we've added three LEDs to the headset – one on the front and two on the side – for a total of nine LEDs to support robust 360 degree tracking.
User-friendly design: We've made the Morpheus VR headset easier to put on and take off, with a single band design and quick release button. The headband supports the weight of the unit on the top of your head, so there is no pressure on your face. Other components have also been adjusted and configured to make the headset lighter, so that players do not find the headset cumbersome or uncomfortable to use.
Revealing this new prototype is an important step in our journey to release Project Morpheus, but there is more to come. We'll share additional details at E3 and beyond. In particular, we'll show more VR games at E3 and later events as we get closer to launch.
A new dimension of gaming is almost here, and PlayStation again is at the forefront with Project Morpheus.