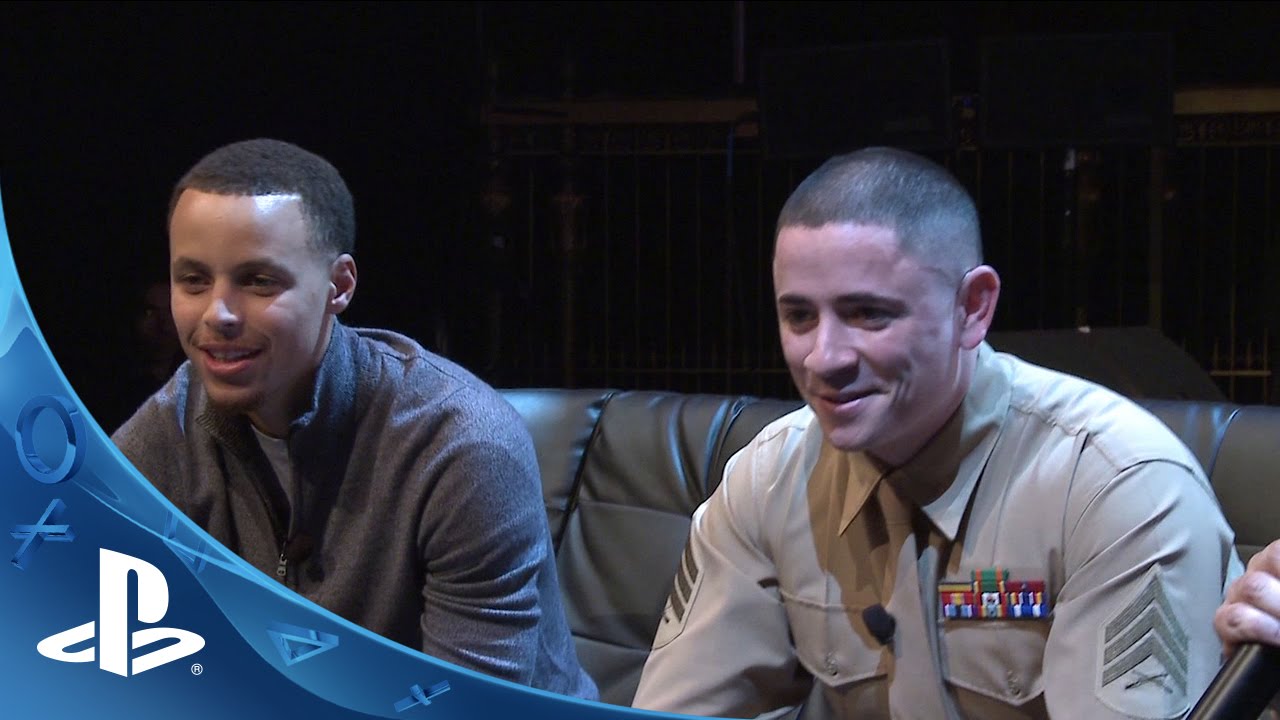 Earlier this month, we announced PlayStation HEROES, a new initiative that brings PlayStation 4 owners and celebrities together to benefit some great charities, and today the official PlayStation HEROES app for PS4 is available for download on PlayStation Store. Now is your opportunity to enter for the chance to play Bungie's Destiny in-person with legendary snowboarder Shaun White in March to benefit Make-A-Wish.
To celebrate the start of PlayStation HEROES, we held a special event in New York City with some of our PlayStation HEROES – Shaun White, Stephen Curry, Yasiel Puig and multiplatinum recording artist Snoop Dogg. All four HEROES played some of their favorite PS4 games with some special members of PlayStation Nation. Check out some highlights from the event:
I think my favorite point of the night was when Stephen Curry was battling a Marine, playing for the USO, in NBA 2K15, and was sweating his way through a super competitive game. And that's what's going to make PlayStation HEROES so fun – we will be working with celebs that play games and are uber competitive. Since we announced PlayStation HEROES, many of you have asked for celebs from the gaming and entertainment world – and don't worry, we heard you. Remember – to enter, just download the official PlayStation HEROES app from PlayStation Store and purchase a $1, $5, $10 or $15 theme (or a special $20 bundle with all four themes). Each dollar spent counts as an entry, with the exception of the $20 bundle, which counts as 31 entries. And, if you download the app before 1:00 pm Pacific on March 3, you'll receive 5 entries for the Shaun White sweepstakes. Act fast because the sweepstakes closes at 1:00 pm Pacific on March 3rd. Don't miss your chance to meet Shaun White and play with him in person.
After you download the PlayStation HEROES app, be sure to explore the app to find out more about future events and which celebrities will be taking part in those events. We've got Yasiel Puig in April, Snoop Dogg in May and Stephen Curry this summer. Keep posting to let us know who you'd like to play with and against and we will work to line them up. It's a great way to use gaming for a good cause – while watching your favorite celebrity recognize your true skills!