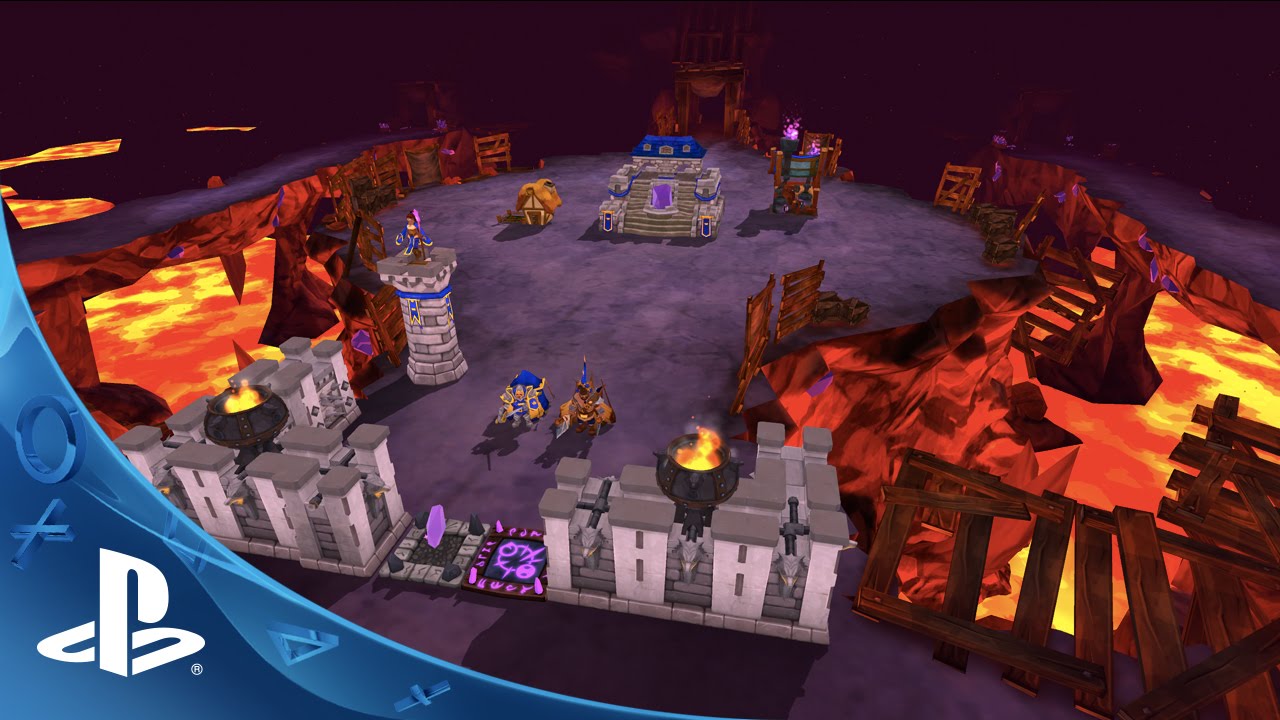 Do you remember the good ol' days when you built castles and fortresses? Then imagining your castle's defenses attacked by the armies of darkness in the ultimate battle of good versus evil?
That's exactly what inspired us to create The Castle Game, a new single-player strategy defense game for PS4. We are Neptune Interactive Inc., a small, Toronto-based studio comprised of a programmer, an artist, and an audio wizard, and we want to give you the experience of the medieval times.
In the Castle Game you build your fortress using a variety of medieval weaponry. Archers, knights, sorceresses, catapults, traps, and more are at your service in your fight against the minions of evil. You can create elaborate mazes with walls and traps, or build an impenetrable fortress of spiked walls and burning oil, backed up by archers with flaming arrows, knights at choke points, and long-range catapults that rain stony death.
Like what you see? You'll love what we have in store for you. We're huge fans of Warcraft, the Lord of the Rings, and the Game of Thrones. The Castle Game's environments and designs are hugely inspired by these awesome works of art.
One of the most important things we wanted to achieve with The Castle Game was to make the DualShock 4 controls feel slick and natural. RTS game controls can be quite complex, especially on a controller. So we focused a lot of our time streamlining the control scheme. Here are a few of the things we targeted:
Quickly moving through battlefield using FPS style controls, with a bird's eye view of the action.
Auto-selecting defenses and reducing constant button presses for building, upgrading, selling, and repairing.
Focusing and directing the attack of nearby defenders at the press of a button.
Unleashing powerful spells with tactical precision.
Having every attacker class have his own audio danger cue, giving you warning of where and when they attack even if they are out of view.
As an example of an audio danger cue, we have a pesky little Barrel Bomber who screams "incooooming" as he wheels his bomb straight at your walls. Once you hear his scream, you'll only have moments to blast him with your Lightning spell before he gets too close and takes an explosive chunk out of your defenses.
We are planning for a launch sometime in the next few months.