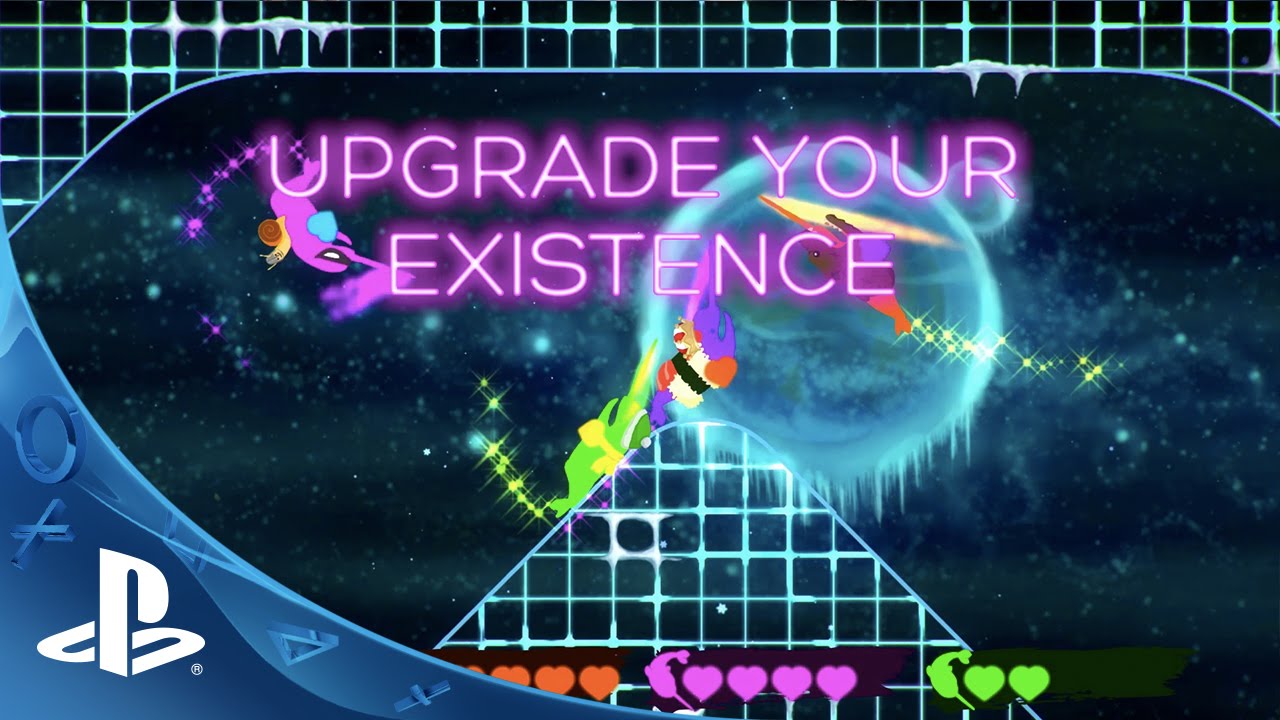 STARWHAL HAS ARRIVED. The couch competition that separates the strong of tusk from the faint of heart is finally available on PlayStation! Breakfall is ecstatic to finally be bringing our narwhal space combat simulator to console gamers. A sincere thank you to our friends, family and fans who helped us make this happen!
Further special thanks to all the blogs, gaming sites and let's plays that helped get Starwhal into the slippery hearts and salty minds of our community. Wailing, nautical shout outs go to all the event organizers who have helped us physically show up and bring Starwhal to the masses. We also need to mention Sony and their fantastic efforts to embrace indie developers. This support is what made today's release a reality. Thanks for all your help!
With Starwhal now available to a whole new audience, we wanted to bring up some keys points for the uninitiated:
­You don't push the direction you want to go, you rotate your head, and apply thrust. The body will follow. This deliberately strange control scheme was designed to be unlike what most people are used to playing, because learning how to heave your bulky narwhal across the arena is a huge part of the fun.
­Only the tip of your tusk, which glows, is dangerous to your opponent's heart!
­Try some different modes, change the rules! Different groups will get a lot more out of different modes, and sometimes switching levels or adding a timer can totally change the way you play.
­There is a taunt button. Tasteful limits to use will vary from group to group.
­Try adding AI opponents to fill out a match. The game is usually at its best when things are feeling a little chaotic.
­You can be a narwhal wrapped in a burrito. This is both powerful and unnerving.
Ultimately, Starwhal is all about bringing friends together to laugh and cry, to trash talk and scream into pillows, to throw some elbows and invent exotic narratives for marine mammals in deep space. The core of all of that is getting people together to have fun! While grabbing yourself a copy of the game is an important first step, we would advise also trying to wrangle four players right away to maximize the madness. We've provided the game, but you're our community, and we hope you get some friends together and have a silly good time flopping it out on the grid!
Starwhal is out today for $11.99 USD, and getting it on PS3 or PS4 lets you play on either console! PlayStation Plus members also have a 20% discount this week only.