If, one day, 99.9% of humans turned into zombies, what would you do? Deadman's Cross is a game that depicts such a world.
Hello, my name is Shinichi Tatsuke and I'm a producer at Square Enix. I'd like to introduce Deadman's Cross, a game that launches today on PlayStation Vita. This zombie card battle RPG recorded 4.7 million downloads worldwide last year. And now, it's coming to Vita as an enhanced, free-to-play game.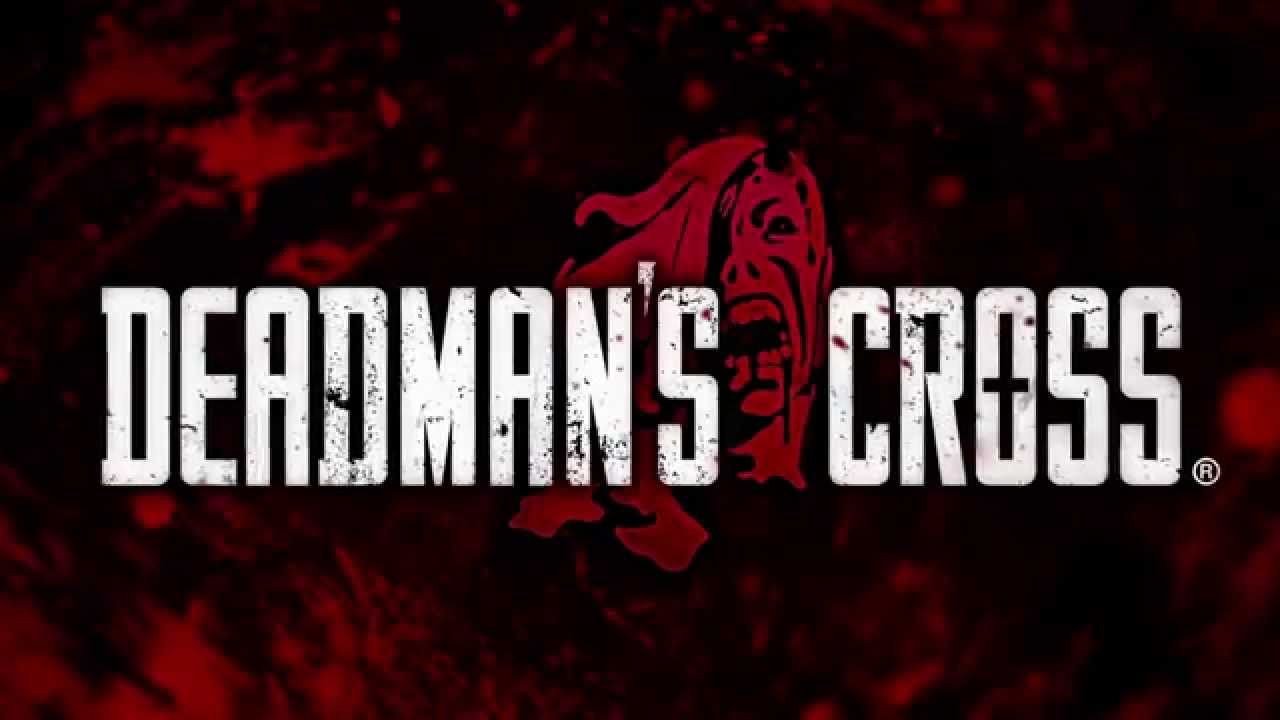 The setting is America in the year 2030. The government suddenly declares martial law in which everyone is restricted from going outside. You break the law and cautiously step outside — what you see is a world overrun with strange creatures called "Deadmen."
The game is split into two sections: shooting and card battles. In the shooting section, you'll shoot down Deadman, one after another, as they come after you. You fire away at the Deadmen that emerge in various areas like the town, graveyard, casino, aircraft carrier, and baseball field. In this world, even animals and plants turn into Deadmen. Furthermore, historical figures like Napoleon and Lincoln also appear in-game as Deadmen. You can actually capture the Deadmen you defeat.
What are you going to do… collecting zombies?
Well, the people of this world are into this particular recreation. Even in these desperate times, a TV network looking for business concocted a program that sets Deadmen against one another to fight… and it's become a huge hit!
People can enter the captured Deadmen into this program to compete. You, too, will soon capture a Deadman, join the fight, and aim for the top spot. These are card-based battles, but the rules are easy to comprehend unlike TCGs — anyone can easily pick up the game.
Other than the battle element, the game comes with an enriching story which tends to be rare for free-to-play games. The girl who lost a companion, the head of the circus troupe who is looking for an animal, the hacker who is trying to uncover the mystery to reviving the Deadmen, and more — the array of unique characters is definitely something to look out for.
The music is by Naoshi Mizuta, a composer on the Final Fantasy series. All the tracks are very stylish and have a fresh feel to them. I personally really like it.
I've basically explained everything in one breath, but this should be a new type of game that you have never experienced before in a free-to-play title, nor in a typical console game. I recommend this to all of you who want to continuously defeat zombies, who want to enjoy a variety of zombie illustrations, and who want to experience a zombie story.
Why not enjoy this hopeless world together? We'd love for you to download the game and give it a try.