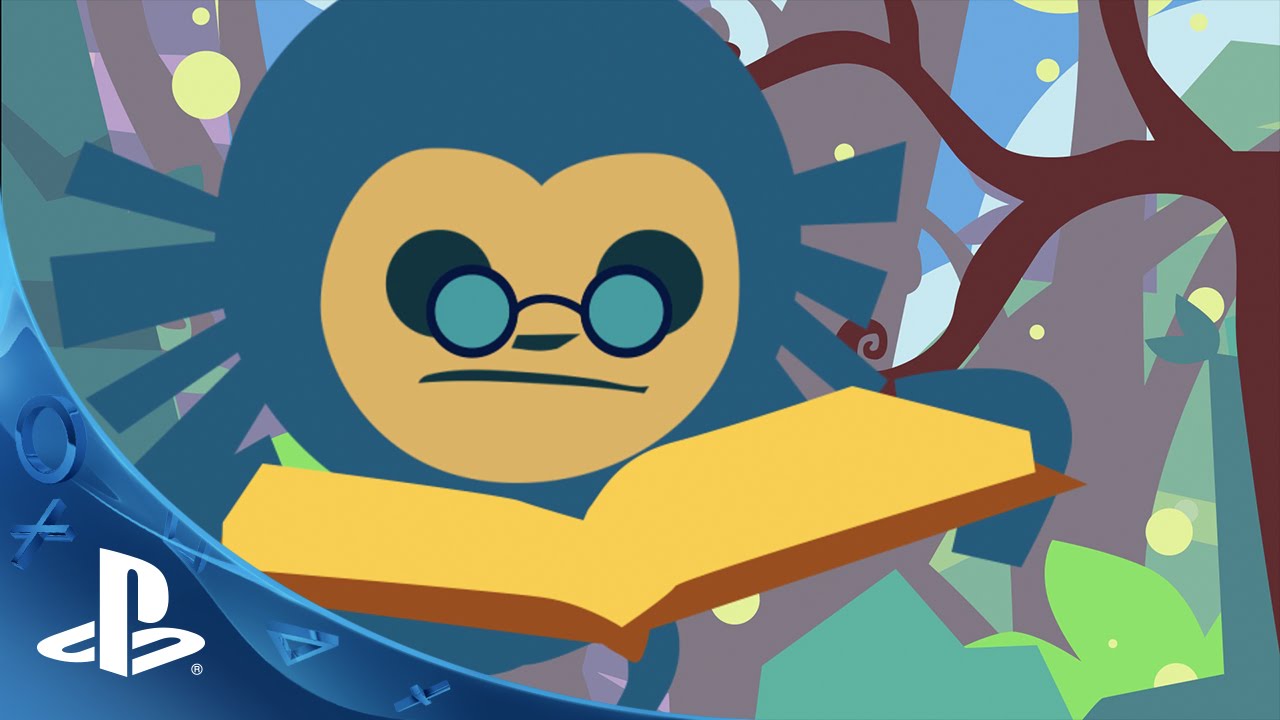 Jungle Rumble is banging its way onto PS Vita… today! A ray of Rhythm-Puzzle sunshine beaming straight from the heart of the jungle, by curious route through the snowed in headquarters of Disco Pixel in blizzard-beseiged Boston, Massachusetts, USA.
Jungle Rumble is a game where the player drums on the screen to control a tribe of monkeys. A rival tribe invades to steal bananas. The player drums on monkeys and drums on trees to swing those monkeys through those trees. The player drums on coconuts and drums on invaders to throw those coconuts. It's a Rhythm-Puzzle game.
Making Jungle Rumble happen has involved a lot of late nights by glowing screens, a lot of paying attention while new people playtested, and a lot of rethinking the assumptions of rhythm games. It has come a long way since a frigid night where I pitched the idea to Luigi Guatieri, who did the art.
We started off trying to make monkeys as simple and iconic as we could. We experimented with what makes a face look like a monkey. Is it the ears? The hair surrounding everything? The wide mouth? We had long talks about the essence of "monkeyness". It must have sounded very funny to other companies in our office engaged in more serious business! We ended up with a teddy bear sort of monkey.
On the off chance it's not totally obvious, I'm a huge fan of the look Rolito gave to Patapon. I'm a huge fan of the Paul Frank logo. This first attempt was cuddly and had a low fi charm. But it wasn't iconic. It didn't zing. And the outlined limbs looked bad when shrunk down enough to fit lots of them on screen.
So we threw out the outlines. We amped up the fuzzy. We pondered the essence of monkeyness. We progressed to something simple that seemed to work in a game mockup.
What worked was the silhouette. But the fuzziness looked awful when the character was small. So we simplified — we brainstormed removing the fuzz but kept the general silhouette. Now that looked pretty nifty. We could make variations for different tribes or enemy types that were instantly distinguishible.
But what about where they lived? What should the jungle look like? We experimented with bright retro pixely. We experimented with super scary. We experimented with weirdly colorful.
Being a jungle, bright sunshiny colors were key. Places monkeys can move to need to be clearly visible. We liked broad outlines and bold shapes. So we mocked up some screens. We grew to detest putting tufts of leaves in a grid—it wasn't organic like a jungle would be.
That tree is huge! But it's too big for the screen. Hmm… Maybe the camera could move during the game to allow for large swaths of jungle? That way there could be massive trees to climb
This direction seemed to work. We made parts of the jungle full of misty waterfalls, which you could then approach.
We made dank, dark regions to stumble upon and explore.
We were in awe of the jungle. We hope everyone likes it!