FREE LittleBigPlanet 3 SHAREfactory Theme
New content available this week
There's nothing that a Sackboy or Sackgirl loves to do more than share their wonderful creations with the rest of LittleBigPlanet and thanks to the new SHARE functionality introduced with LittleBigPlanet 3 on the PlayStation 4; they are now able to share their experiences with the rest of the PlayStation community and even beyond to the wider internet!
We're naturally very big fans of SHARE, so to help you give your SHARE videos that proper LittleBigPlanet spin, we will be releasing a FREE LittleBigPlanet 3 SHAREfactory theme this week that contains everything you need to make your very own LittleBigPlanet movies, trailers and videos!
Valentine's Day Mini Pack
DLC available this week only
It's February and love is in the air on LittleBigPlanet, so to help your Sackboy or Sackgirl create something for your extra-special someone, we are re-releasing our limited Valentine's Day Mini Pack this week for one week only.
This pack can be picked up from the Store for $2.99 and is full to the brim with Materials, Objects, Decorations, Stickers and even a couple of sweet costume pieces to really help bring out the romantic vibes in your latest creations. Using these items in your creation will help ensure that cupid's arrow is a direct hit!
Chinese New Year Costumes
FREE DLC coming next week
The Chinese New Year arrives on February 19th this year, which will mark the beginning of the Year of the Goat within Chinese culture.
To celebrate this annual festival, we will be re-releasing our FREE Chinese New Year Costumes next week for one week only from February 17th, so make sure to pop by the Store before the celebrations begin and download these special festival outfits for your Sackboy or Sackgirl.
Mythical Creatures Costume Pack
New DLC available next week

LittleBigPlanet is full of mysteries, wonder and exciting tales of mythical creatures and grand adventures. The word about town this week is that there have been some recent sightings of woodland Elves, mischievous Goblins, legendary Griffins, scary Minotaurs and even beautiful Phoenixes.
So head on over to the Store next week to check out our new range of Mythical Creatures Costumes that can be picked up for $2.99 to give Sackboy, OddSock, Toggle and Swoop a great set of costumes to help them role-play their favorite mythical beings.
LittleBigPlanetTV
Catch Our Twitch Livestream Every Fortnight!
Have you watched our LittleBigPlanetTV Livestream yet?
You can catch us every other Monday at 8PM GMT for tutorials, creation tips, community level features and Q&A with myself and other members of the LittleBigPlanet team!
Our next stream is later today and will cover how to create movie scenes, animation tricks and some other general tips on how to decorate your scenes. So be sure to drop-by the chat during the livestream today and see hello!
In the meantime, you can catch the highlights of our previous episode below!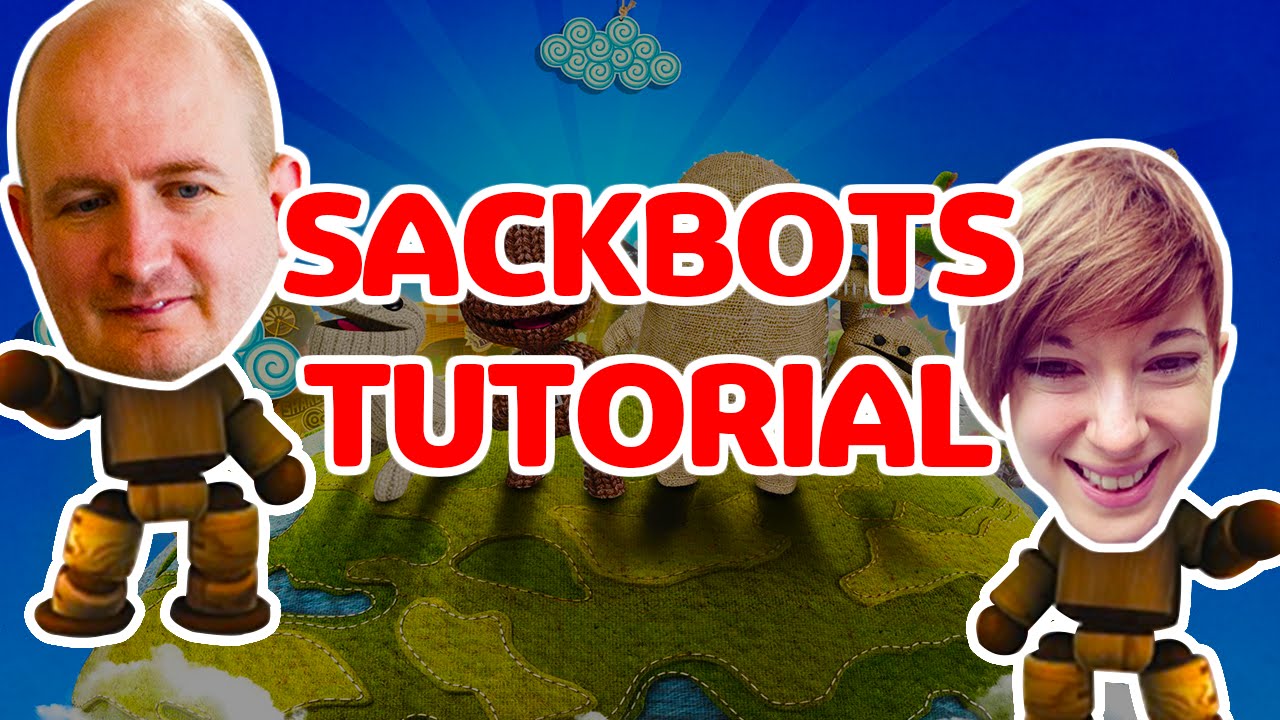 Follow us at LittleBigPlanetTV today: http://www.twitch.tv/littlebigplanettv