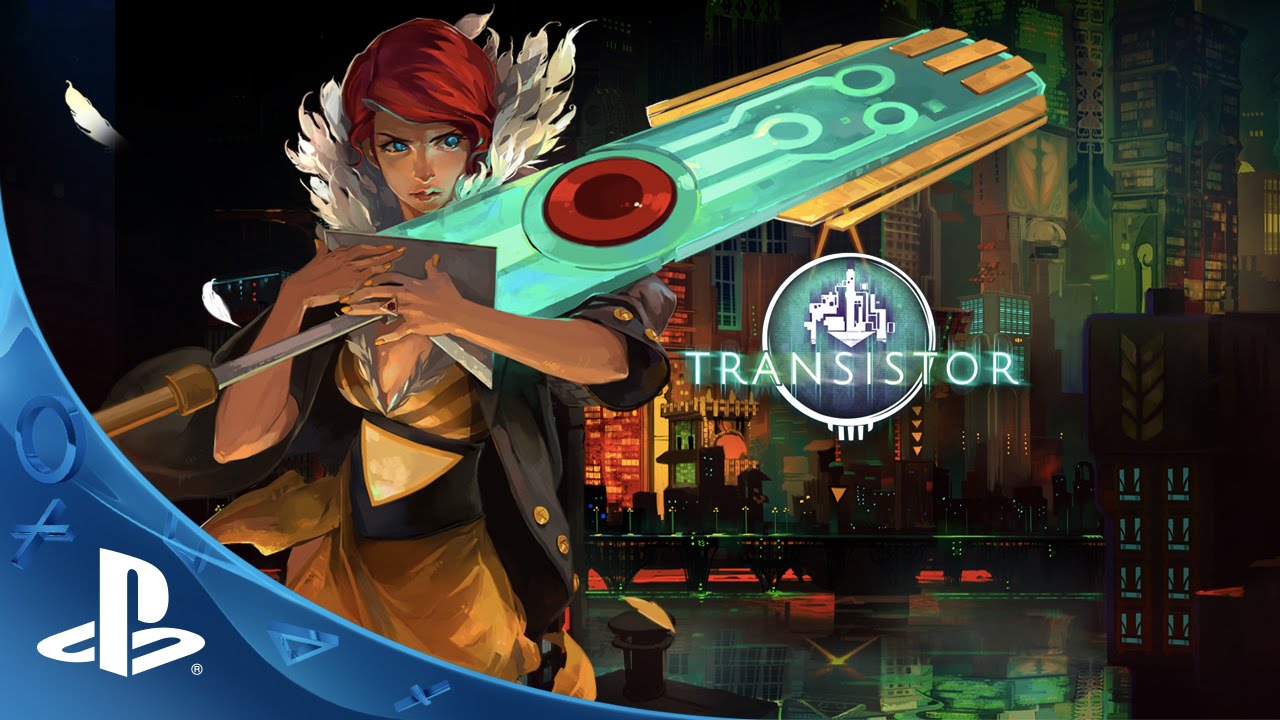 This is a pretty awesome month for PlayStation Plus members with a variety of quality titles across PlayStation platforms entering the service.
On PlayStation 4 you'll receive one of the coolest games from last year – the critically acclaimed strategy/action RPG Transistor. PS4 owners will also get Apotheon, an action platformer set in Greek mythology, the day it releases on PlayStation Store. PlayStation 3 owners can explore the ins and outs of Tokyo with Yakuza 4 or sneak about The City stealing what you can in Thief. PlayStation Vita owners can see how many generations of champions it takes to beat the quirky Rogue Legacy and jump around as a little boy with a big gun (not so much for shooting enemies as it is launching you around) in Kick & Fennick, which is also releasing day and date in PlayStation Plus.
All of these games will be free for Plus members starting February 3rd. If you want to see these titles in action, check out the video below. When you watch, you may notice that the voice over has changed a bit, and my friend Ryan Clements is narrating instead of me. He'll be handling the Plus communications from now on, including this post in the future, so thank you guys for all the support over the past couple years!
February's PlayStation Plus Preview
Free for PS Plus members
From the creators of Bastion, Transistor is a sci-fi themed action RPG that invites you to wield an extraordinary weapon of unknown origin as you fight through a stunning futuristic city.
Free for PS Plus members
The Gods of Olympus have abandoned humanity, leaving you to perish without their benevolence. Take up arms against the Gods, climb Mount Olympus, and take their divine powers for yourself to ensure mankind's survival!
Free for PS Plus members
Yakuza 4 lets you explore the city of Tokyo in an unprecedented level of detail, experience every taboo in the underground world through the eyes of 4 revered men. Can you survive the dangers and temptations of the Japanese underworld?
Free for PS Plus members
You are Garrett, the Master Thief. Step into the silent shoes of Garrett, a dark and solitary thief with an unrivaled set of skills. The most challenging heists, the most inaccessible loot, the best kept secrets: nothing is out of your reach.
Free for PS Plus members
A procedurally generated castle means every run is different. This is a Rogue-lite. Your character dies, but with each passing your lineage grows and becomes stronger. Tons of unique traits make every playthrough special, and with 10 different classes to master, there's plenty of reason to come back for more (punishment)!
Free for PS Plus members
Soon after waking up in a desolate but colorful world, Kick meets a small flying robot named Fennick. When Fennick saves Kick from a menacing guard robot, they find out Fennick's battery is broken. Together, they embark on an adventure to the Core Tower to find Fennick a new energy core.
We want your feedback so please take a moment to take our poll and leave us a comment below. To chat about all things related to PlayStation with a massive community of gamers, head over to the PlayStation Community Forums and make your voice heard.