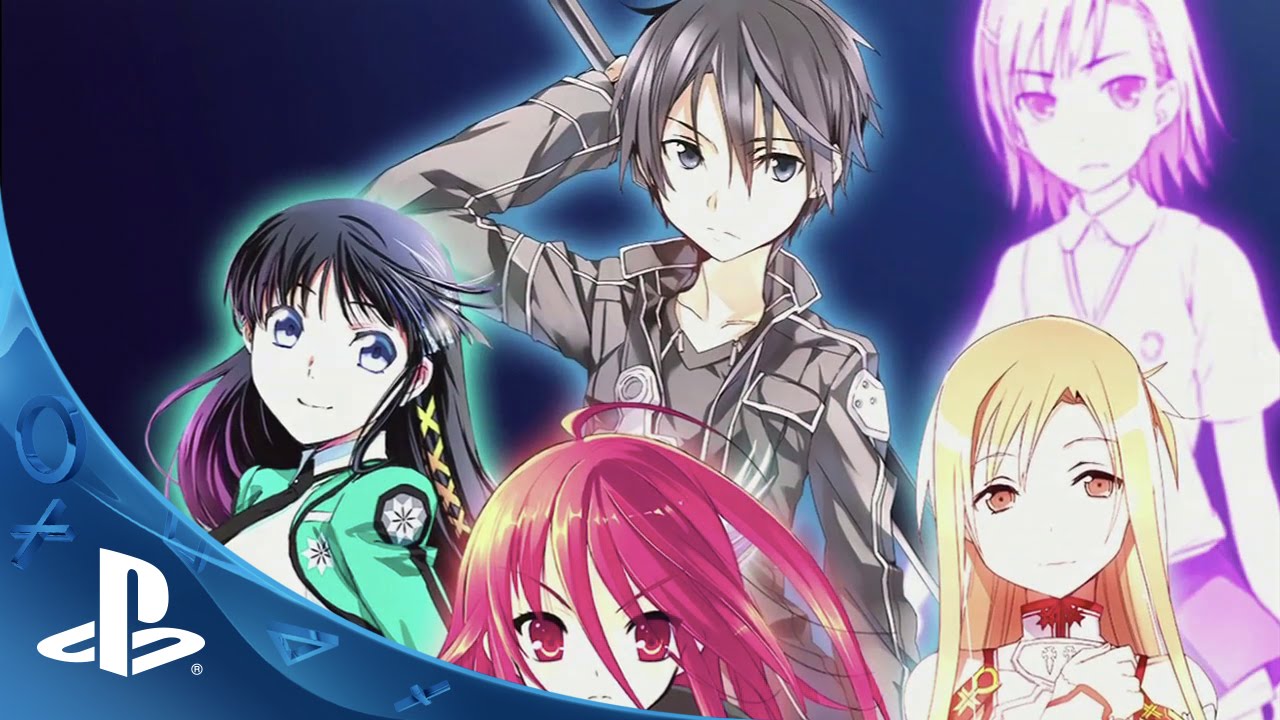 Get ready for a dream duel of epic proportions! Here at Sega, we are beyond thrilled to announce that Dengeki Bunko: Fighting Climax is coming to the West exclusively for PS3 and Vita. Thanks to all our fans for supporting efforts to bring Japanese content like Dengeki Bunko: Fighting Climax over from Japan. We're excited to reveal more about the game as we get closer to launch!
Developed by Ecole and French Bread in cooperation with ASCII Media Works, this 2D fighting game celebrates the 20th anniversary of Dengeki Bunko with an all-star cast of their popular characters set against Sega-themed worlds. With playable characters such as Asuna from Sword Art Online or Kuroyukihime from Accel World, and support characters like Touma Kamijou from A Certain Magical Index or Izaya Orihara from Durarara!!, Dengeki Bunko: Fighting Climax makes the most unlikely of character matchups a reality.
Fighting Climax features a fighting system that is both easily understood and complex, thus catering to veterans and newcomers alike. Using weak, medium and strong attacks, each of the playable characters have move sets that are similar in execution, yet differ in attack range, power and speed.
Assist characters each have two moves that can either help you chain your combos or add a defensive strike, giving players a large range of flexibility in custom combo creation and play style. Speaking of characters, Akira Yuki from Virtua Fighter and Selvaria Bles from Valkyria Chronicles join the battle as unlockable characters in Versus and Online multiplayer modes, along with their support character counterparts Pai Chan and Alicia Melchiott.
In addition to an original story campaign in Arcade mode where characters are summoned to overthrow the evil Zetsumu, Dengeki Bunko: Fighting Climax features over 60 new vignettes in its Dream Duel mode. Exclusive to the console launch, these original cutscenes are penned under the supervision of Dengeki Bunko's writers and add further depth to the interactions of this fantasy crossover of characters.
But the fan service doesn't stop there! All of the stages have been designed after some of Sega's most iconic series, so prepare to go faster in the nostalgic stage themed after Sonic the Hedgehog or declare war against your opponent amongst the Gallian and Imperial tanks of Valkyria Chronicles.
Dengeki Bunko: Fighting Climax will be available exclusive to PS3 and PS Vita in Summer 2015, both digitally and at retail.