Grab your best purple suit, folks, because the 3rd Street Saints are back in business and ready to embark upon a dangerous mission through fire, brimstone, and a legion of tormented souls. Yes, this is really happening. Saints Row IV: Re-Elected and Saints Row: Gat out of Hell are on the way to PlayStation.
For those of you that missed the original Saints Row IV, Re-Elected brings the super-powered open-world to PS4 with all the DLC packed right in. The Boss has been elected as President of the United States, but a brutal alien invasion has trapped him (or her) inside a computer simulation. Free Boss from the simulation, save planet Earth, and be stylish as all get-out.
And following these sweeping events, Saints Row: Gat out of Hell is a standalone expansion that finds the Boss unwillingly engaged to the Devil's daughter. Time for Gat and Kinzie to plow through the depths of the nightmarish underworld and get him out.
And that's just the start of this week's new games. Head below for the full list, and enjoy the Drop!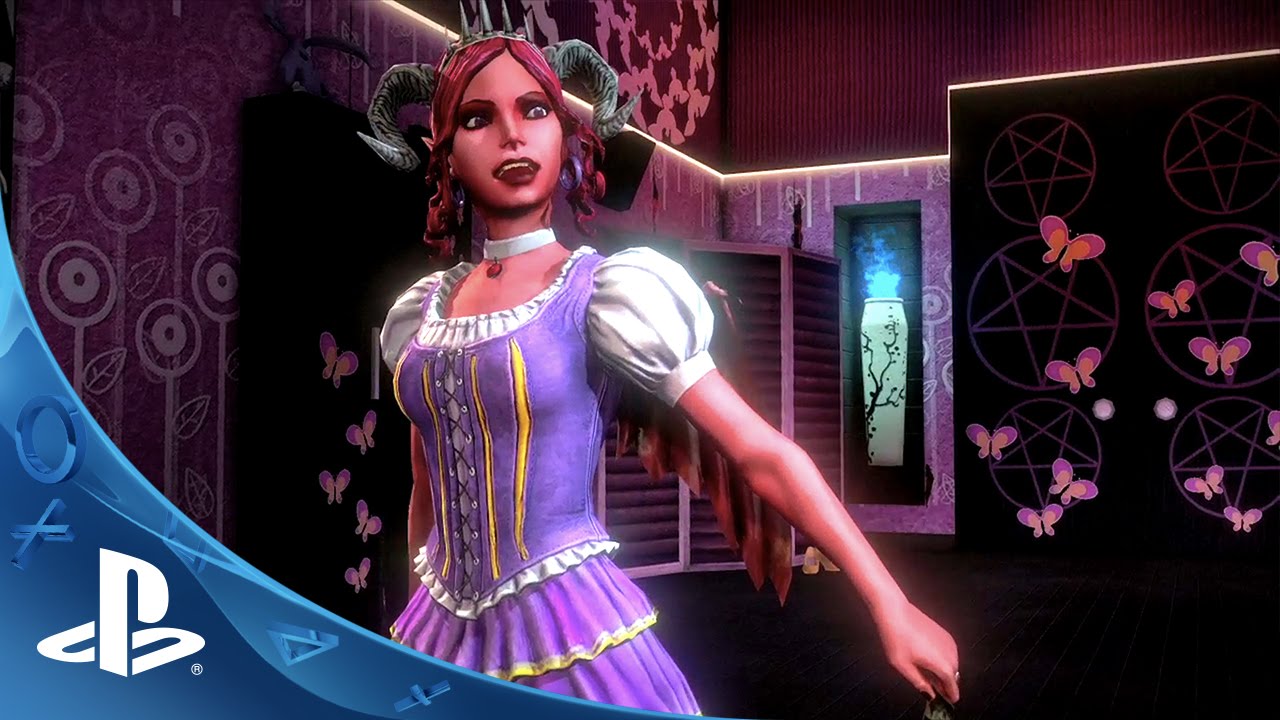 New PlayStation Games This Week
Best of Arcade Games
PS3, PS Vita — Digital
Brick Breaker, Tetraminos, Bubble Buster and Air Hockey — rediscover four timeless classics with this Best of Arcade Games compilation. Try out these updated classics, for both beginners and experts! Take direct control of the ball in Brick Breaker, carefully place your pieces in Tetraminos, solve lots of puzzles in Bubble Buster, and test your reflexes in Air Hockey!
Citizens of Earth
PS4, PS Vita — Digital
You've just been elected as Vice President of the World… So what now? Recruit your friends, your family, and everyone else around town to join your party and fight your battles! In this modern-day retro-RPG, you have returned home from the campaign trails for a little taxpayer-funded vacation… to find things have gone mad! Only YOU have the charisma it takes to delegate all the dirty work and save the world!
Ironclad Tactics
PS4 — Digital
Ironclad Tactics is a fast-paced, card-based tactics game set in an alternate history Civil War — with steam-powered military robots! Experience unique gameplay, with rapid, simultaneous turns that blend the precision of tactics and card games with the spontaneity of fast-paced strategy games. Follow the campaign story through a fully-illustrated, character-driven interactive graphic novel.
Motorcycle Club
PS4, PS3 — Digital, Retail
Ride 22 motorcycles with the official BMW, Honda, Kawasaki, KTM, Suzuki and Yamaha licences. From 125 to 2000cc, find all of the biggest makes, faithfully reproduced with 3 unique ways to play: Superbike, Roadster and Custom. Hit the road in Tournament mode and take on over 40 challenges of skill on 20 different circuits.
Resident Evil
PS4, PS3 — Digital
The game that defined the survival-horror genre is back! Check out the remastered HD version of Resident Evil. In 1998 a special forces team is sent to investigate some bizarre murders on the outskirts of Raccoon City. Upon arriving they are attacked by a pack of blood-thirsty dogs and are forced to take cover in a nearby mansion. But the scent of death hangs heavy in the air…
Saints Row IV: Re-Elected
PS4 — Digital, Retail
After saving the world from a terrorist attack, the Boss of the 3rd Street Saints is elected to become President of the United States. Things go reasonably well until an alien warlord named Zinyak attacks the White House and abducts his entire cabinet. Now stuck inside a reality bending simulation, the President and the Saints fight to save themselves, Earth, and the entire galaxy…
Saints Row: Gat out of Hell
PS4, PS3 — Digital (PS3 Version at Retail)
It all started with an innocent little birthday party. Because nothing terrible ever happened at a birthday party. And yet, here we are, gazing into the gaping, flaming maw of an inter-planar portal to Hell. The Boss of the 3rd Street Saints has been taken by Satan, and it's up to Johnny Gat and Kinzie to get him back. That means otherworldly powers, sin-inspired weaponry, legendary allies, and also a musical number. Buckle up.
Splice
PS4, PS3 — Digital (Cross Buy)
In Splice, you are tasked with rearranging cellular strands. Sound complicated? It can be, but as you progress, you gain a greater understanding of how the structure works. The team spent a lot of time making sure the controls feel as intuitive as possible. Simply roll around your controller to let the universe move, or lay back and let the world take you over.
The information above is subject to change without notice.