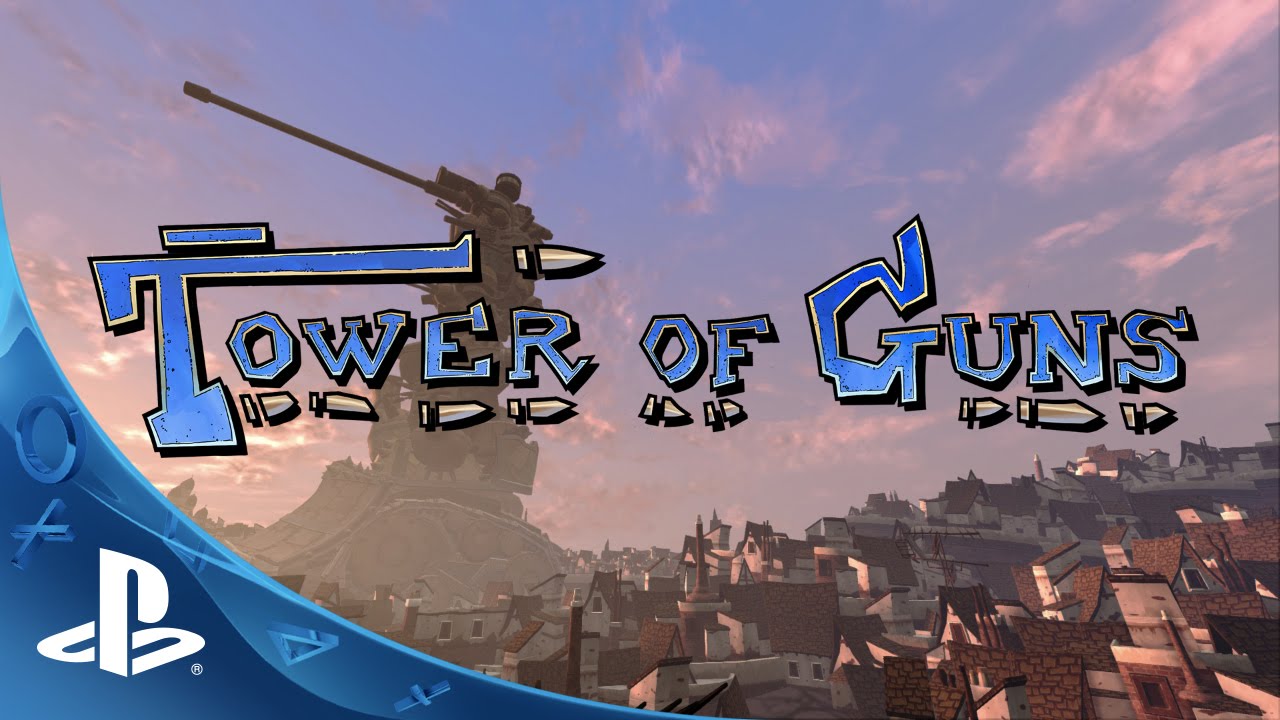 Hi! This is Jakub from Grip Games, and I have some very exciting news to share. Tower of Guns is coming to PS4 and PS3 in 2015, and we're bringing you the first trailer.
Tower of Guns is an old-school, roguelike, first-person shooter with randomized levels and enemies. It's a pure FPS experience for the players who just want to get a big gun, shoot stuff, battle gigantic bosses, upgrade their abilities, and modify their gear. No stupid NPCs to get in the way, no ridiculous story to explain what you are doing there. You're the good one, they are the bad ones. If you get to the end, you win.
But that's a BIG "if." The brutal difficulty and randomized levels make sure that you'll need to earn your right to see the top of the Tower of Guns. Each death sends you back to the first floor, but stronger and better equipped. The levels and enemies are randomly generated for each run. This means that you'll be playing a different game every time you restart.
There are over 20 weapons and countless modifications and upgrades to get. There are items to collect and perks to help you on your way. And you'll need help, because Tower of Guns is a bullet-hell style game in the first-person view. The enemies are merciless and you'll need to be constantly on the move, dodging bullets. Forget cover mechanics or stealth missions — instead, it's time to re-learn strafing and double-jumping and enter each room with guns blazing. And just when you think you're out of the worst, you'll meet one of the game's many huge bosses, like the Doomball or the Egg Scrambler. You will die, and you will die a lot.
If that's still not enough for you, Tower of Guns has countless secret rooms to find and rare items to get. There are even secret game modes and stages to unlock!
We're bringing Tower of Guns to PS4 and PS3 in 2015, and we have a plenty of content ready to show you before launch.