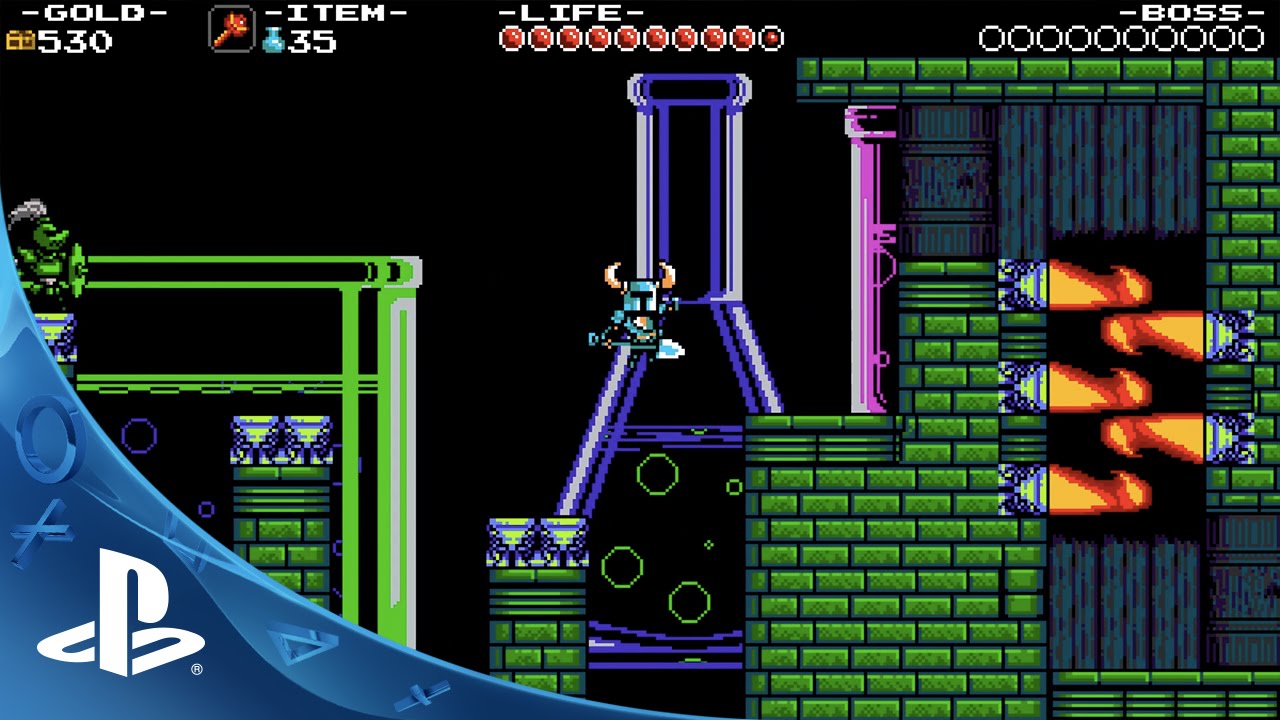 Hey Shovelers and Shovelettes! We're Yacht Club Games: a new game studio dedicated to creating fun and challenging gameplay! We aspire to both tug at your heartstrings, and delight you with levity and charm. We're very proud to announce that our debut title, Shovel Knight, will be tunneling its way to PS4, PS3, and PS Vita next year! We hope everyone will enjoy the game!
Shovel Knight is a sweeping classic action adventure game with awesome gameplay, memorable characters, and an 8-bit retro aesthetic. It's a hot mashup of new and old that may remind you of Mega Man, Castlevania, or Dark Souls! You play as the eponymous Shovel Knight, a small knight with a huge quest. Shovel Knight has two goals: to defeat the evil Enchantress and save his lost beloved. He wields a Shovel Blade: a multipurpose weapon whose techniques have now been lost to the ages. Always honest and helpful, Shovel Knight is a shining example of the code of Shovelry: Slash Mercilessly and Dig Tirelessly!
But, between Shovel Knight and his beloved stands a cadre of villainous knights. These terrible foes, known as The Order of No Quarter, have been dispatched to prevent Shovel Knight from reaching the Enchantress, and will pursue their mission at any cost.
If you love games with perfect platforming, beautiful art, infectious music, crazy bosses, and real heart… Shovel Knight is for you! Even if you've never played a pixel platformer before, Shovel Knight is a great place to start!
We are extremely happy that Shovel Knight can soon embark on his adventure on PS4, PS3, and PS Vita! Shovel Knight's lovingly pixelated animations and scenery look especially gorgeous on the PS Vita's phenomenal screen, and the tight action platforming controls like a dream on PS4 and PS3! We look forward to breaking new ground on special platform specific content: back touch implementation, Twitch TV integration, cross-save, and more! It's our goal for Shovel Knight to feel right at home on your system of choice, so let us know what you think would make for a really neat new feature!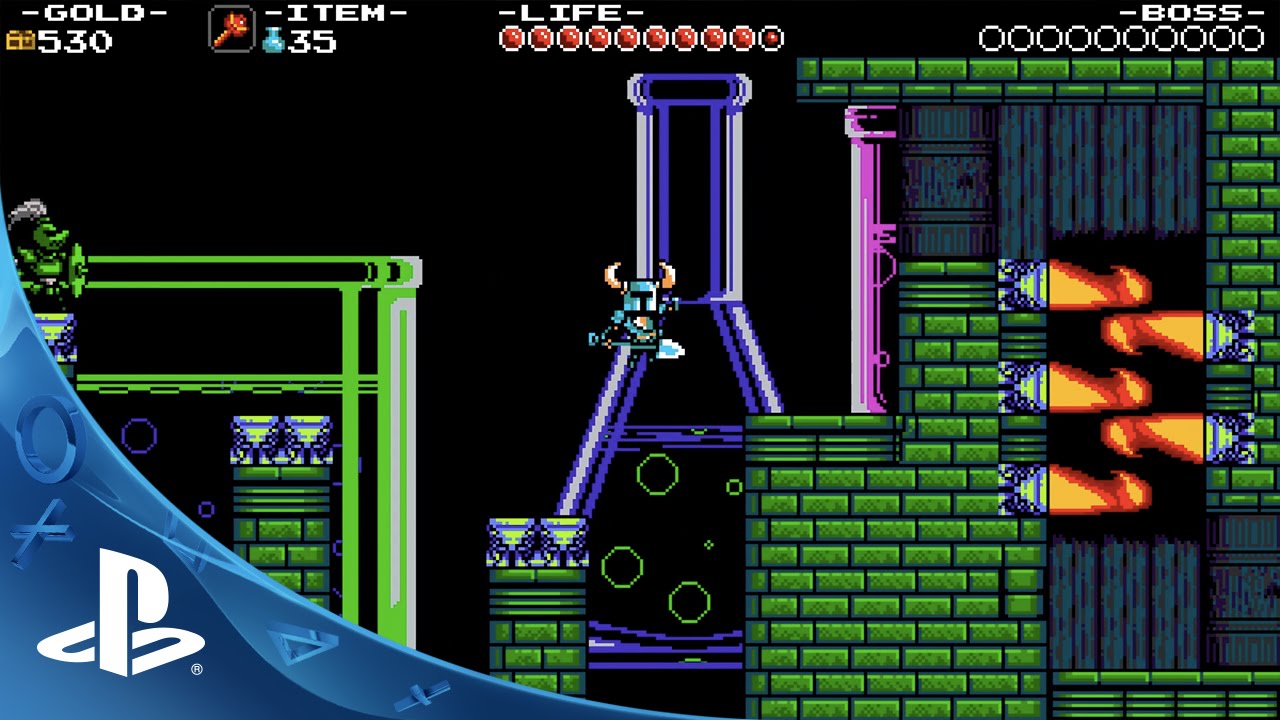 Speaking of surprising new additions… this is a big one! We're very excited and honored to announce that we've been working with Sony Santa Monica to feature Kratos from God of War in Shovel Knight! Who better to induct our beshoveled hero than Sony's own finest? We've had a ton of fun trying to authentically capture the raw, awesome energy of a God of War battle in 8-bit form. What brings Kratos to the land of Shovel Knight?! We'll leave that up to you to figure out, but for now, we'll let you pore over this teaser GIF for clues…
That's all we've got for today. If you happen to be at the PlayStation Experience in Las Vegas, then don't hesitate to stop on by, say hello, and give Shovel Knight a try! We'll also be keeping an eye on the comments below, so feel free to hit us up with your questions, concerns and more, and we'll do our best to answer! Thanks so much!