You hear that sound? That dull, rhythmic pounding you can feel in your knickers? That's the sound of hundreds of orc axes, fists, and foreheads beating against the mighty PS4 Fortress doors. Today at the PlayStation Experience, we announced that Orcs Must Die! is coming back to consoles when the 5v5 Orcs Must Die! Unchained crashes the gates of the PS4 in 2015!
Go ahead. Read that again if you need to.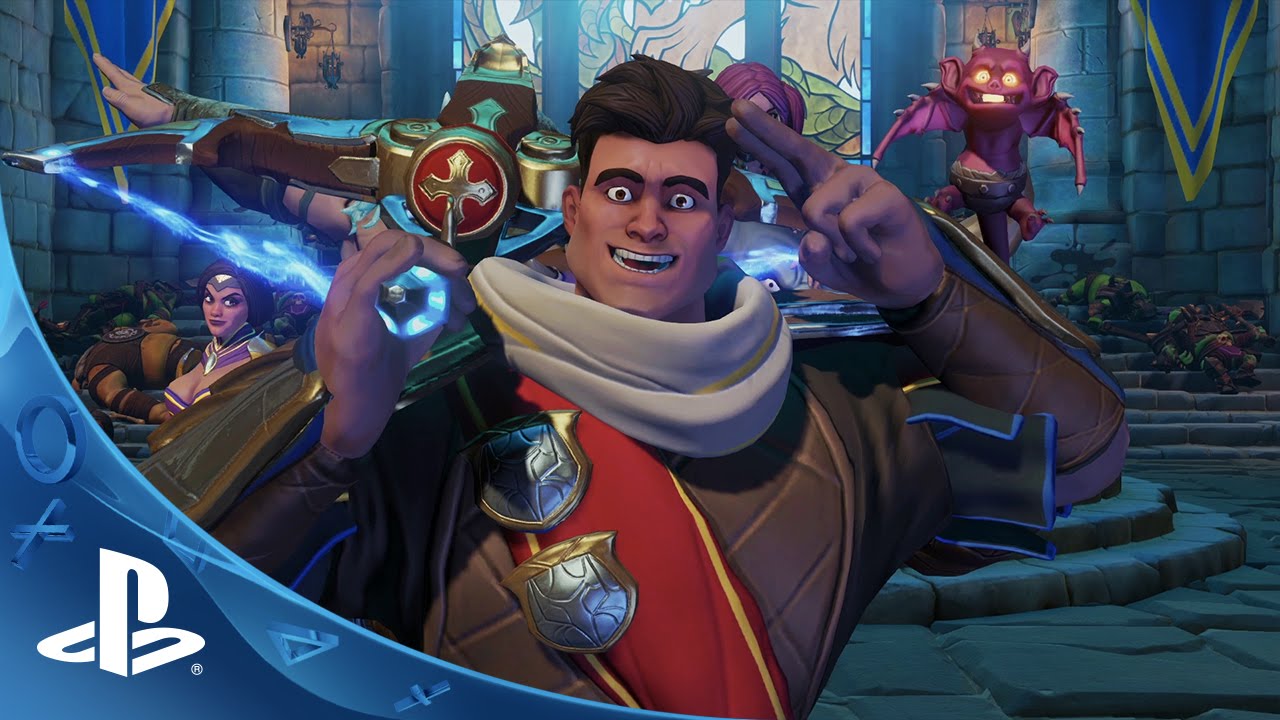 When the first OMD was released, players were dropped into the role of the overly-confident and woefully ill-prepared War Mage to help save his world from an army of invading orcs. If you played the first game, you know that the War Mage didn't so much win as he just sort of tore the whole magical institution thing to the ground. Look, the point is, the orcs weren't invading anymore. So it still counts. By the time we catch up to Unchained, the rifts are open again, the magic is back, and the War Mage isn't the only guy with special powers anymore.
Orcs Must Die! Unchained is a Fortress Siege game that blends some of our favorite elements of tower defense games, third person shooters, and all things funny. OMDU is the series' first foray onto PlayStation, and PlayStation players will start huge online multiplayer fights for control of the rifts. Collect digital cards in-game and build your own custom decks of minions, traps, and spells. Level up your heroic Weaver abilities, lead your armies into enemy rifts, or build the best trap killbox to defend your own fortresses from mountains of mindless minions. That's right – this fight is so big that we can't describe it without alliteration.
Orcs Must Die! Unchained will be coming to PS4 in 2015 and we can't wait for you all to get your hands on it. Everyone has a little – or a lot of – orc killing in them and we look forward to everyone jumping in and defending the rifts!