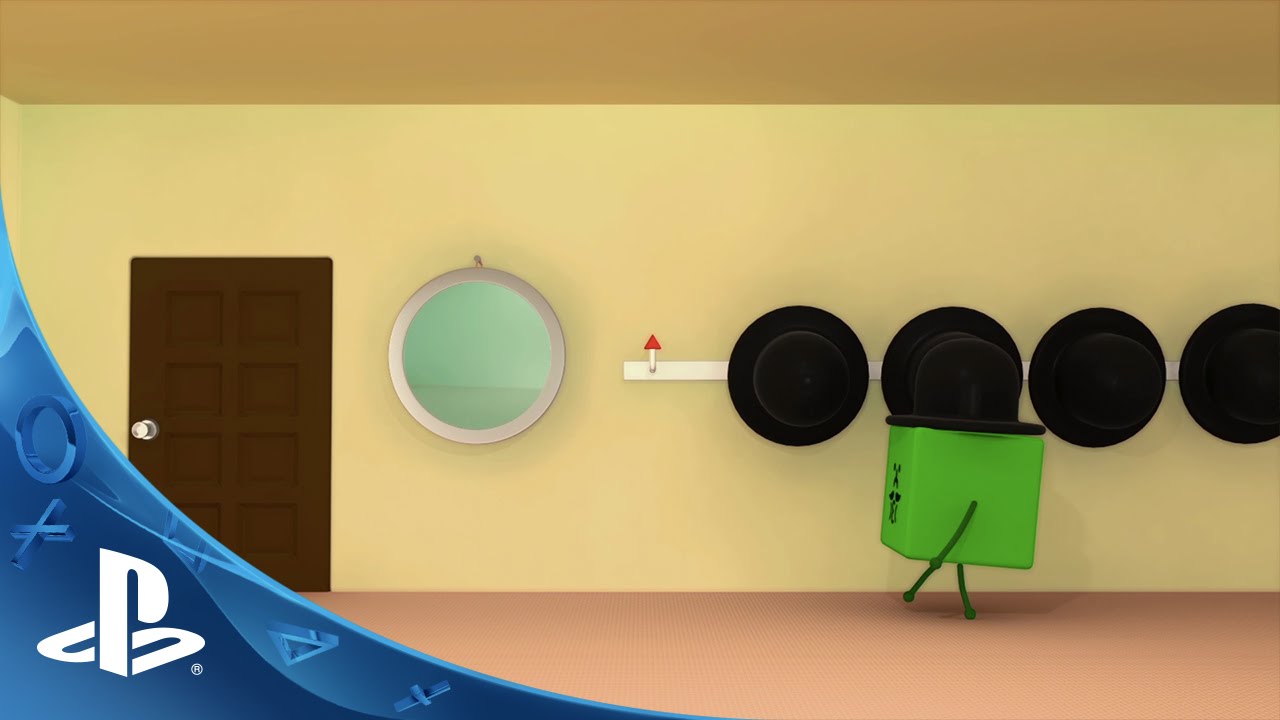 Hi! This is Keita and Robin here to share with you this first glimpse of our new project at Funomena. When we told people that we had begun to collaborate on a new game, they were very curious about what it could be. It is called "Wattam".
The idea for this game came from when Keita was playing with his two-year old son, and wondered about what if all toys lived, and connected by themselves? It would be such a fun world to explore and play with! The word "Wattam" itself is actually composed of the Tamil and Japanese words for "making a circle" or "making a loop". The initial prototype for this game was made by Keita and his friend Vikram, who are from these two cultures respectively, and this new word acknowledges one of the game's core inspirations: making connections between different types of things.
But what you'll see here today is actually about a square-shaped person. It is a sneak peek into the life of the Mayor of the world of Wattam. We hope you enjoy meeting him, and the other characters of Wattam, as we reveal them throughout 2015. Until then, we wish you relaxing holidays and a lovely New Year!