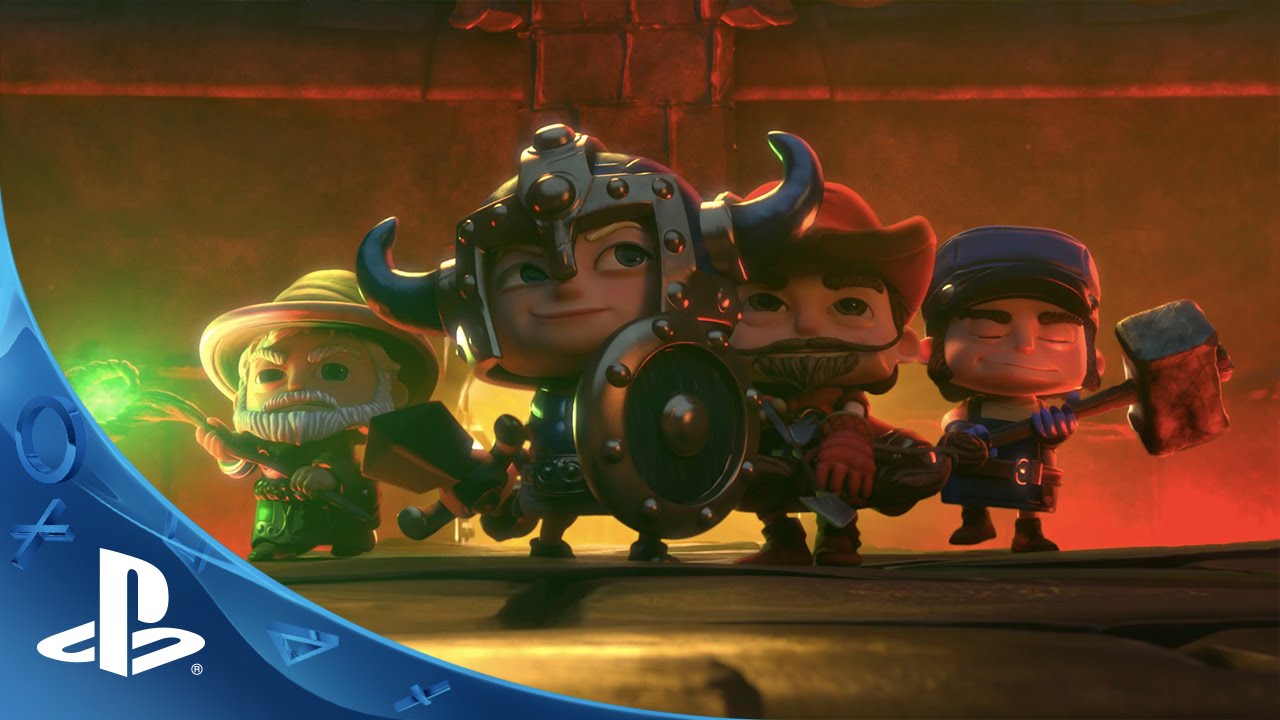 Hey, this is Chris Miller and John Mundy. We're the studio head and creative director of Fun Bits Interactive, and we're here at Sony's PlayStation Experience in Las Vegas to announce our latest game, Fat Princess Adventures.
This new Fat Princess is bigger and badder than ever, with tons of fast-paced hack 'n' slash action. Up to four players can play together online or on the couch to save the world in this casual co-op RPG adventure. The warring kingdoms from the original game have signed a truce and joined forces to battle the Bitter Queen and her army of hungry Gobblings. Your epic quest will span the length and breadth of the land of Great Bitten, from the pinnacles of the Salt Mountains to the depths of the Mines of S'morsia. Along the way you'll fight dozens of new enemy types ranging from sticky cake golems to dreaded pirates.
Fans of the original game will instantly recognize the classic character classes: the Warrior, the Archer, the Mage, and the Engineer. This time however you can upgrade your character with new armor, weapons, spells and other accessories. Each class also has a suite of sweet new combat moves, including an Awesome Sauce ability that temporarily transforms you into a cake-fueled engine of earth-shaking destruction. Just like in the original game, switching between character classes is as easy as switching the hat you're wearing. The princesses are back as well. Although they still need you to rescue them from time to time, now they can also fight alongside you, using their rainbow magic to tip the tide of battle in your favor. It's a good thing too, because you'll need all the help you can get to defeat the Bitter Queen and keep the world tasty and sweet.
All of us at Fun Bits are excited to be working on Fat Princess again, and excited to be collaborating with the original FP production team at Sony Santa Monica. We're working hard to give you a new Fat Princess that remains true to the character, charm, chaos, and irreverence of the original. We hope you enjoy this brief taste of what we've been cooking up, and we're looking forward to sharing more details about Fat Princess Adventures in coming weeks. Stay tuned to the PlayStation Blog for more info and cake!