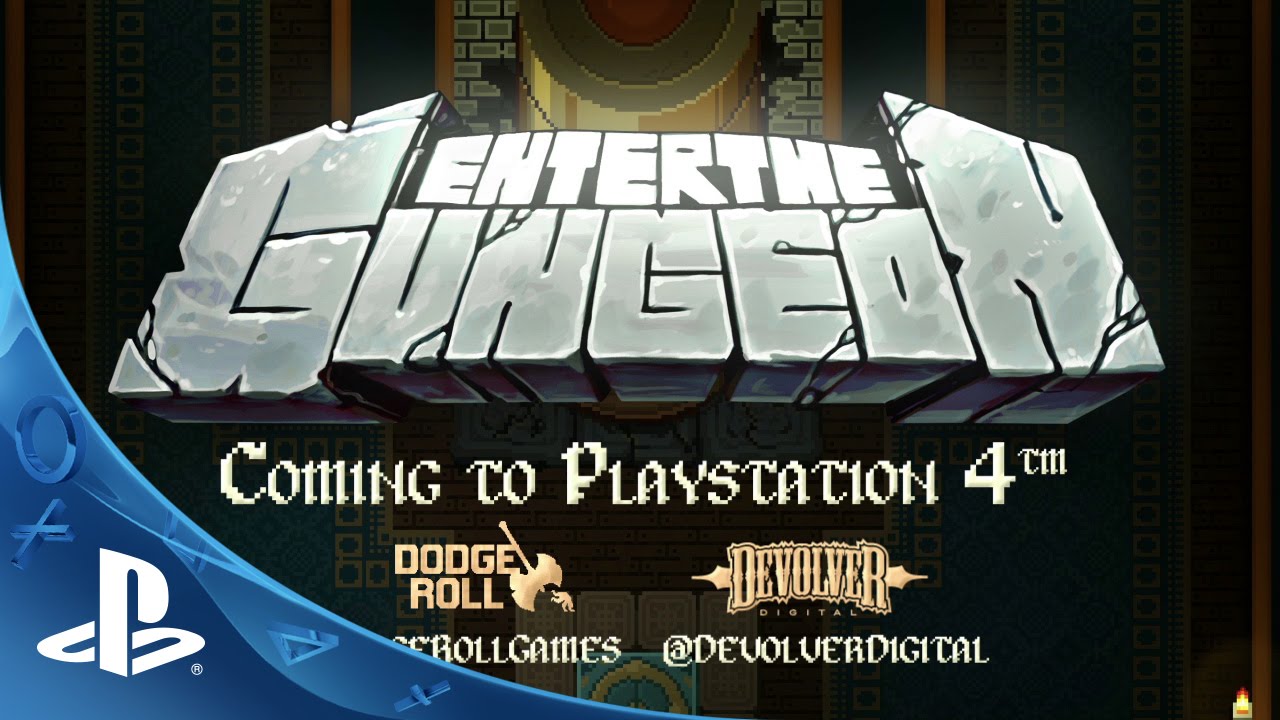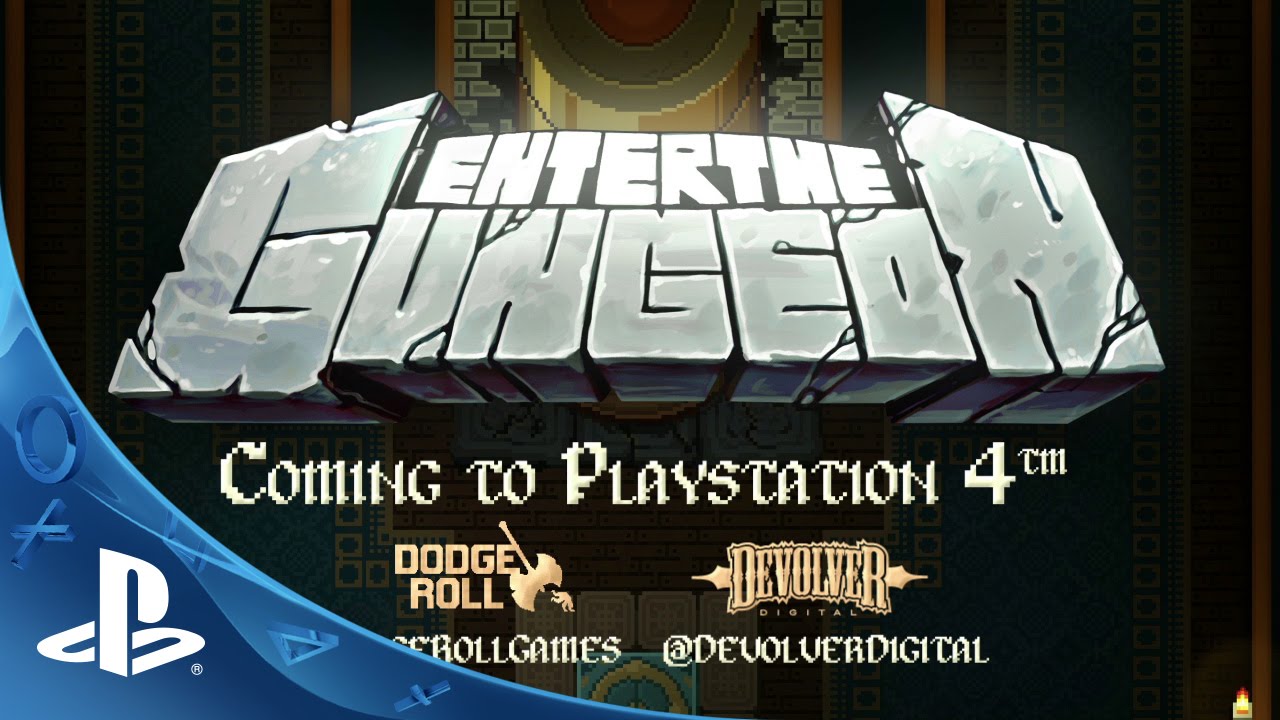 Hey there! I'm Dave Crooks from Dodge Roll, a small studio composed of myself and 4 good friends. After a few years making games at a larger company, we banded together to make games we love from the comfortable low-light conditions of our apartment. Earlier this year we had the opportunity to partner with Devolver Digital, and working with them has been totally rad.
Our first game is Enter the Gungeon, a gunfight dungeon crawler. Players control of one of several misfits, each of whom are burdened by a deep regret. Seeking a way to change their past, these sorry few have made pilgrimage to a distant planet where a "gun that can kill the past" is said to be sealed in the deepest depths of an ancient temple to the terrifying might of firearms: the Gungeon.
Enter the Gungeon is a fast-paced radial shooter fused with a dungeon-crawler lootfest. The Gungeon challenges players to fight, dodge roll, and table-flip their way through an increasingly difficult series of floors to the bottom of the Gungeon. Each floor is filled with enemies, bosses, NPCs, shops, and secrets. Shops are managed by gunsmiths, bats are bullets with wings, chests are guarded by shelletons and the gundead, and every meaningful trope of the dungeon crawler genre is skewed through the scope of a high-powered rifle. The result is a space that is our love-letter to the many inventive and memorable guns of videogames.
Throughout their descent, challengers of the Gungeon must wield a massive and varied arsenal of guns. The Gungeon houses guns that shoot nails, fish, rainbows, foam darts, mail, cannonballs, genies, bees, lasers, magic, rockets, bullets, and much much more:
The Gungeon is extremely dangerous, and each hero has limited HP. To survive, they'll have to use the environment to their advantage: flipping tables to create cover, kicking and rolling explosive barrels, jumping pits, dropping chandeliers and more. To truly master the Gungeon though, the player must learn to make expert use of the dodge roll. With a tip of the hat to the Souls series, you have a brief period of invulnerability during the dodge roll, allowing you to pass through danger unharmed. To survive the Gungeon's bullet-dense shootouts, you'll need to time rolls perfectly as you lay your enemies to waste.
The layout of each floor is procedurally assembled from a huge pool of hand-designed rooms. Every "run" of the Gungeon is different and affords you a single life, but as you descend further and accomplish various goals across lives, the Gungeon evolves. Playable characters all have their own past and motivation for challenging the Gungeon, and each one's progress will unlock new items, guns, rooms, NPCs, characters, story fragments, enemies and bosses.
Enter the Gungeon is Dodge Roll's first shot at making our favorite kind of game; the kind that are fun and fast but difficult to master, and we aim to hit the mark!
Working with Devolver and Sony to bring Enter the Gungeon to PlayStation is a dream come true for us, so we hope you'll keep your trigger fingers itchy for when it drops on PS4 sometime in 2015. Look for updates from us on the website enterthegungeon.com or follow me and the team on twitter: @dave_crooks, @dodgerollgames, @devolverdigital. We're on the floor at the PlayStation Experience in Vegas this weekend; if you're around, come by and check out a demo!
Oh yeah, and Doseone is doing the soundtrack. Boom!