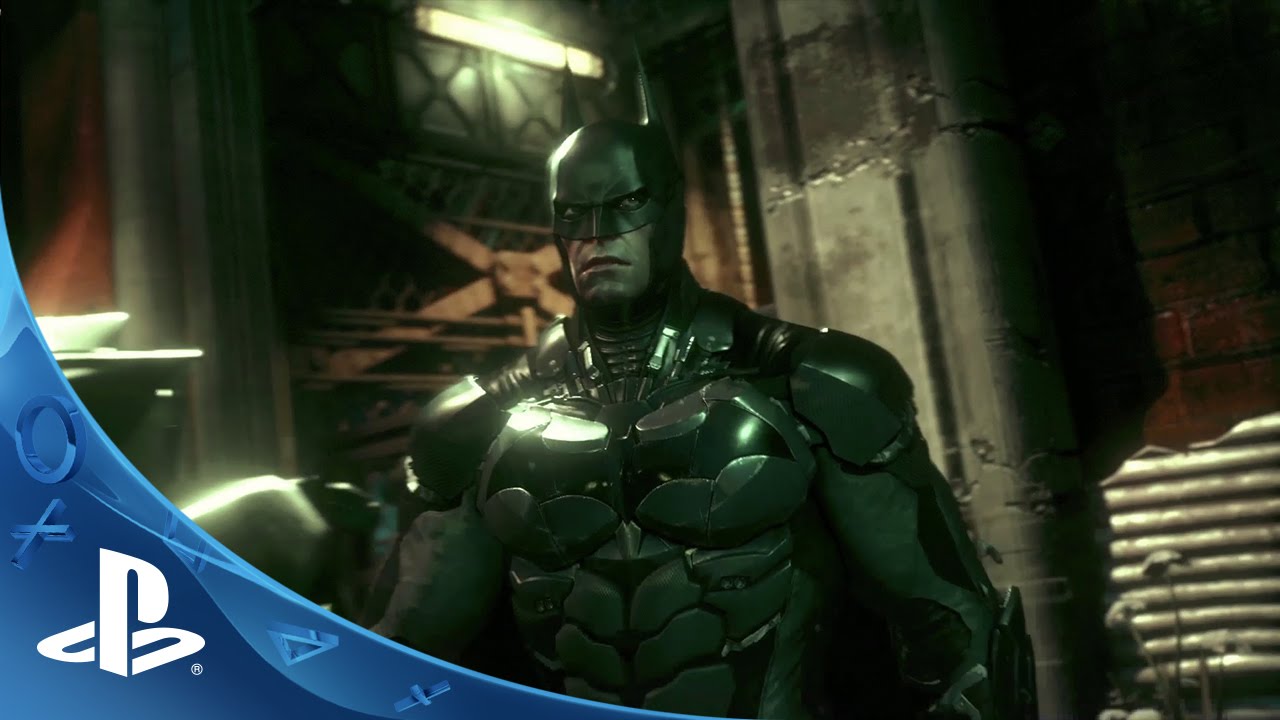 Hello on behalf of Rocksteady Studios and WB Games!
In our previous two videos, you've seen Batman infiltrate the Ace Chemicals plant, take on the Arkham Knight's militia forces and engage a platoon of unmanned drone tanks in the awesome new Batmobile, all with the objective of bringing Scarecrow's devastating plan to a halt. We've demonstrated some new game features including the "Fear Takedown" and gadgets while gliding, as well as showing you the seamless integration of the Batmobile into the core Batman: Arkham Knight gameplay.
In this third and final part, we'll see Batman remote control the Batmobile to solve puzzles, and push his combat skills to the limit as he tackles a room full of armed mercenaries to save the Ace Chemicals' workers. Plus you'll get the first reveal of the showdown between the Batmobile and the Arkham Knight's powerful attack helicopter.
As an added bonus, check out the first look at the PlayStation-exclusive Scarecrow Nightmare Pack.
We hope you enjoy the video and we look forward to showing more as we approach the June 2nd release next year!