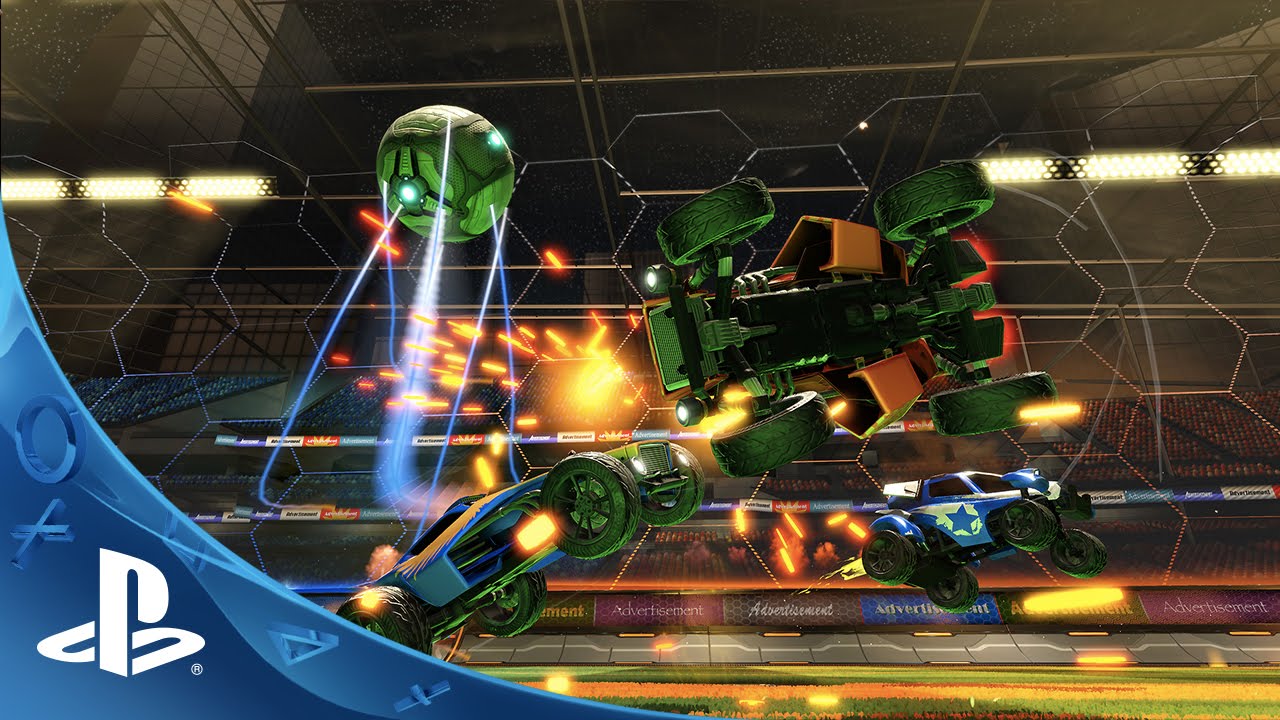 It was 2008 when the team here at Psyonix first combined soccer with racing and released the original Supersonic Acrobatic Rocket-Powered Battle-Cars on PS3. Now, after six years of dedicated community feedback and more than two million downloads, our long-awaited sequel, Rocket League, is headed to PS4 this spring!

For us, Rocket League is more than just a sequel — it's also a chance to improve on the first Battle-Cars in nearly every possible way, including:
Improved physics, faster gameplay, and infinitely better visuals
An all-new Season Mode with unlockable items, multiple arenas, and more
The return of 2-, 3- and 4-player split-screen
More vehicles, new stadiums, and more than 100 customization items
Dedicated gameplay servers
A broadcast-quality replay feature that enables players to create their own custom replays of entire games from any camera angle they want
Even more surprises that we'll reveal closer to release
But wait, there's more! We're also excited to announce that Rocket League will debut on PS4 at the PlayStation Experience this weekend in Las Vegas, December 6 and 7!
Drop by our location at Booth I13 and you'll be able to enjoy four-player split-screen firsthand, while also earning a shot at winning one of the cool, show-exclusive Rocket League shirts highlighted below.
See you at the show!