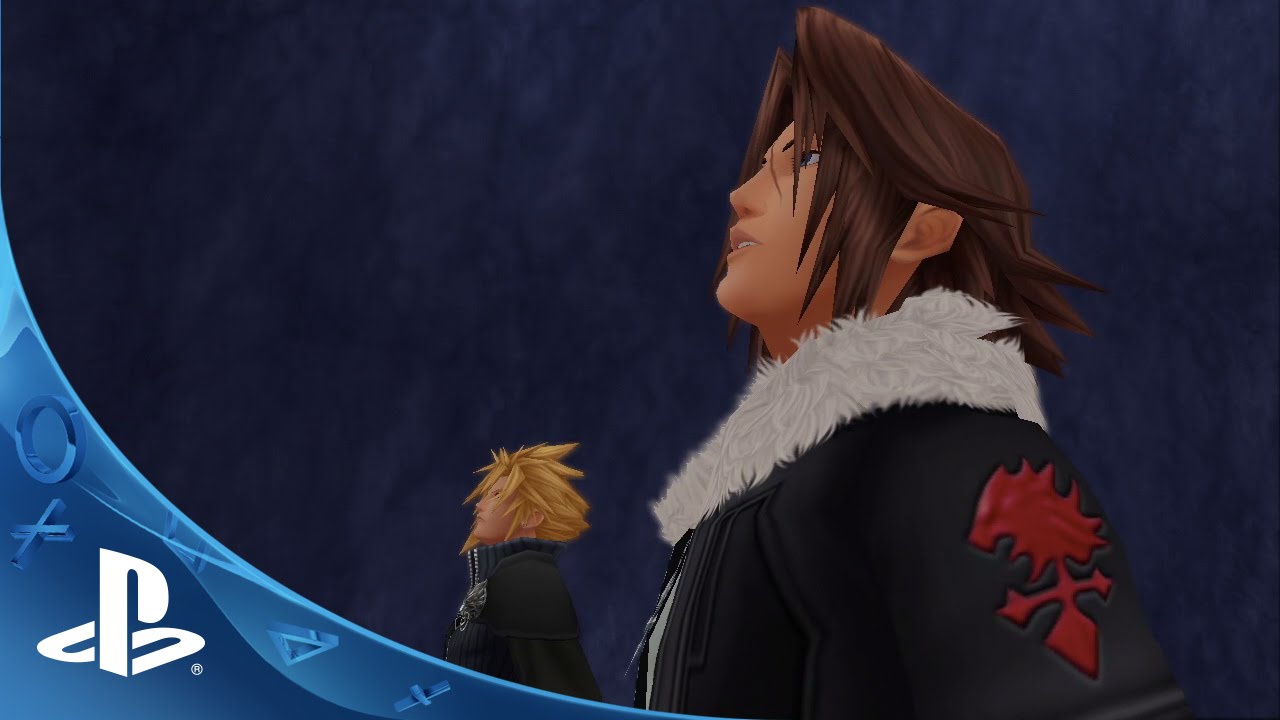 Hello all. The launch of Kingdom Hearts HD 2.5 ReMIX is getting closer by the second — just 6 days! December 1st, we may get a chance to meet a loyal PlayStation fan at the "Inside the Kingdom, with Heart" event in North America, one day before launch. We plan to show this trailer there, so here's a sneak peek!
Now is a perfect time to showcase moments from Disney as well as Final Fantasy and how the worlds connect between two of entertainment's most beloved franchises. The magic in Kingdom Hearts is created in so many ways. Have you ever thought about why you became a fan? Disney Worlds Connect proves that if you are a true Disney fan, you are enthralled at the history and story behind every Disney character.
Playing Kingdom Hearts takes me on a journey with countless characters that I grew up loving. Did you catch in the official announcement of these trailers listing vast places to explore? The first trailer will take a glimpse into some Disney moments such as Never Land (Peter Pan), Olympus Coliseum (Hercules), 100 Acre Wood (Winnie the Pooh), Pride Lands (The Lion King), Space Paranoids (Tron), Timeless River (Steamboat Willie), Deep Space (Lilo & Stitch), Port Royal (Pirates of the Caribbean: The Curse of the Black Pearl) and more.
Those who know the game well will see that fans will be able to get a glimpse of the cameos from the Final Fantasy franchise, including Setzer (Final Fantasy VI), Aerith, Cloud, and Tifa (Final Fantasy VII), Squall (Final Fantasy VIII), Auron (Final Fantasy X) and more.
Fans can pre-order the Standard Edition of the game at participating retailers to receive a complimentary upgrade to the Limited Edition, which includes the exclusive official Disney collectible pin (while supplies last).
Let us know in the comments below if you're as excited as we are to start the countdown to launch!