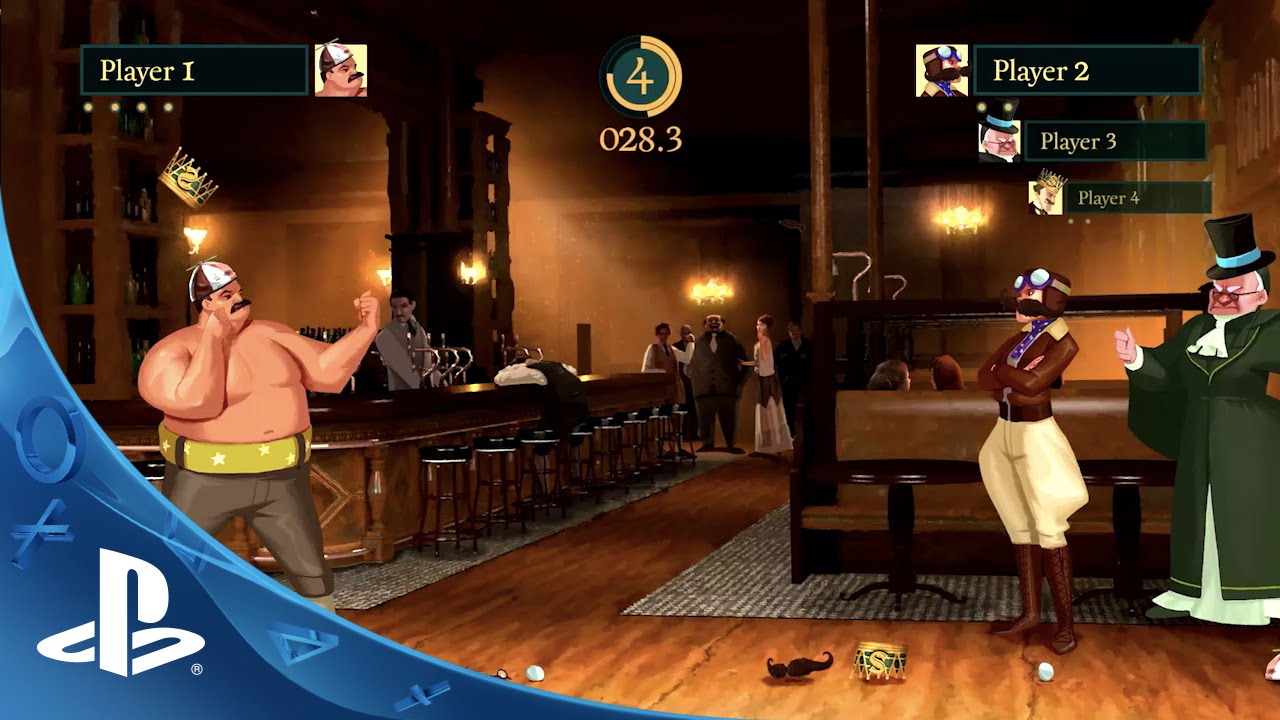 Hey everyone! Gun Media here to let you know that our first title for PS4 is out today!
Speakeasy is a rapid-action game where rounds might only take a few seconds, but you'll be playing for hours against your friends as you decide amongst yourselves who the final Fisticuffs League Champion is!
A local-multiplayer competitive game, Speakeasy is the perfect experience to play against friends, family, enemies, and co-workers this holiday. You'll get to take on character after character from the 1920s in a variety of game-modes from simple 1v1 games to King of the Hill round-robin bouts that will keep you and up to three friends going at each other in a tempo you've not played before in a game like this.
The teams at Gun and SuperSoul have spent many a weekend facing off against one another with Speakeasy; it's been a labor of love and we hope the PlayStation community enjoys it!
As a heads up, Speakeasy is $9.99, but PlayStation Plus members will get a 10% discount at launch!