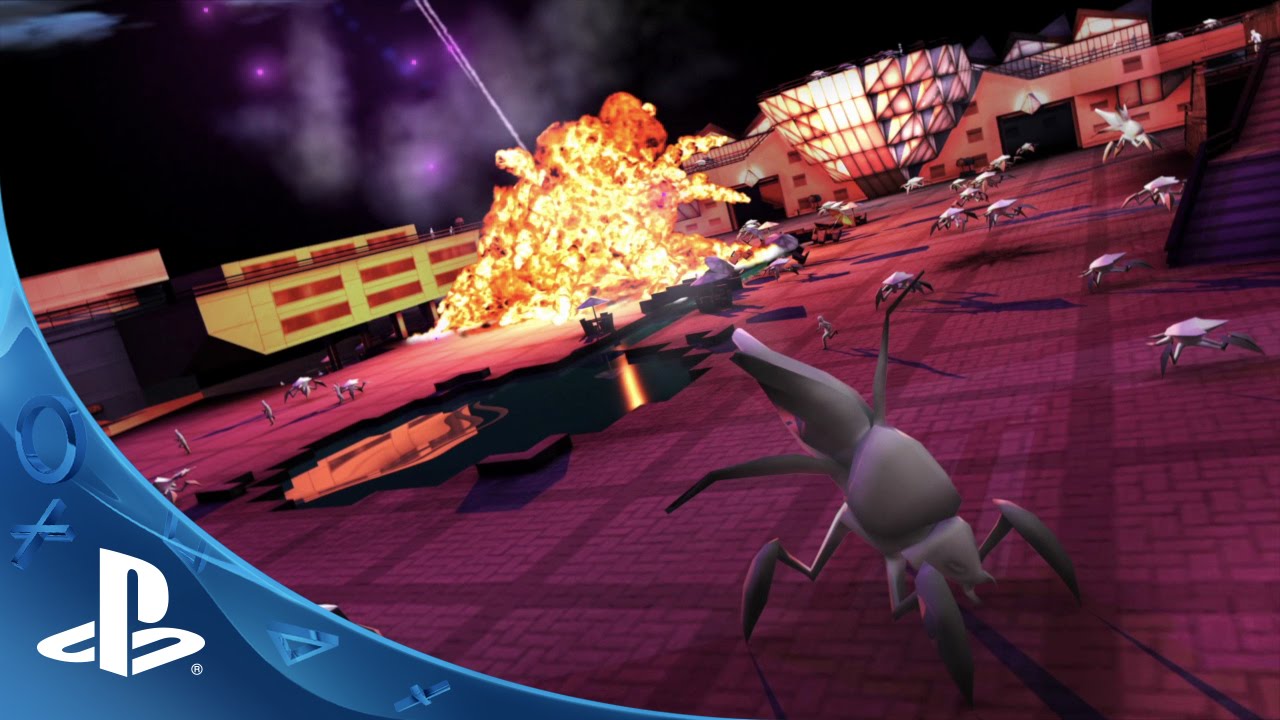 tl;dr PlayStation Nation, Gunship X is coming to PS4 (cross buy, 1080p, 60fps) in 2015, and to PlayStation Experience this December.
We announced PS Vita support a few months back. During Vita development we asked ourselves, "What's better than PS Vita support?" You guessed it, PS Vita AND PS4 support, that's what. Oh? Did someone say, "cross buy?" You got it!
Adding PS4 support changed everything. The gameplay had to shift from a fully mobile experience into something better suited to comfy couches and huge 1080p screens. Don't worry Vita fans, you'll also dig the changes. In addition to various visual enhancements, the "infinite runner" style missions have given way to a proper, progressive mission system. The infinite play mode is still available as an alternate mode.
We have one last bit of exciting news. We'll be at PlayStation Experience in Las Vegas on December 6th and 7th. Please swing on by to hang out with 50% of the whole company and play Gunship X on PS4 and PS Vita.
See you in Vegas!