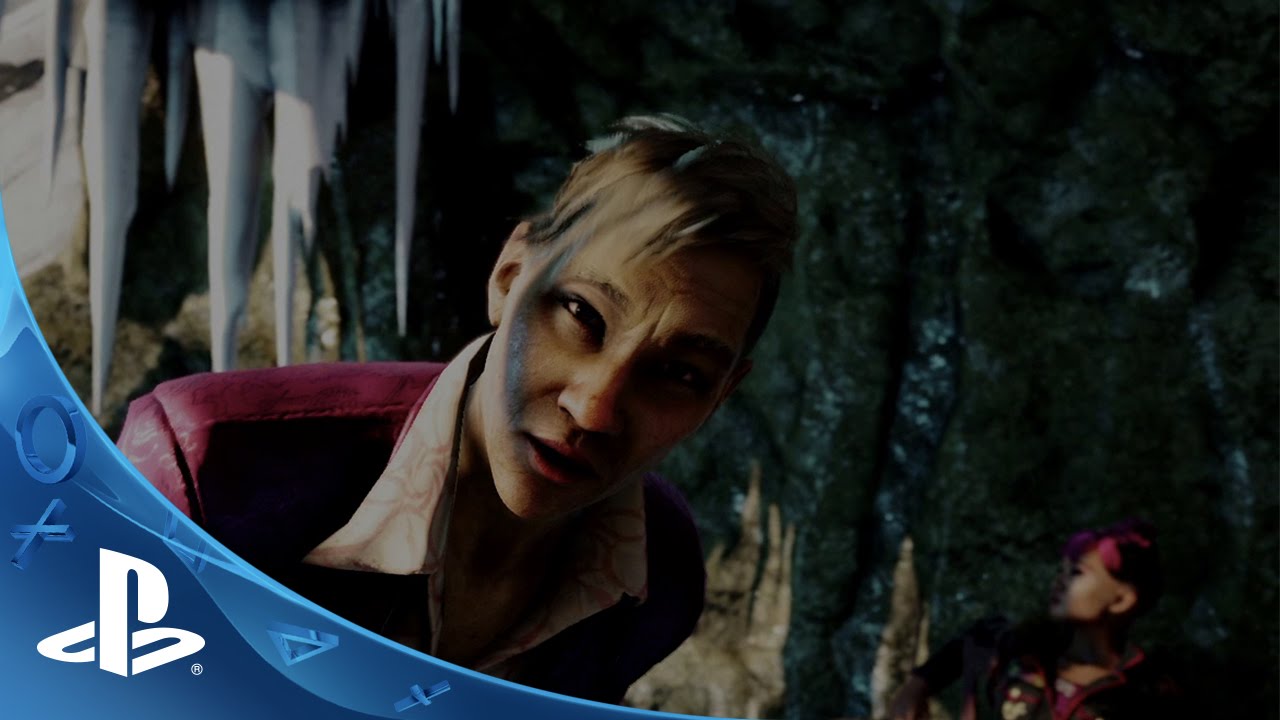 From the treacherous peaks of the Himalayas to the surreal temples of Shangri-La, every moment spent in Far Cry 4's Kyrat is a story, and now you can experience it for yourself on PS4 and PS3. You play as Ajay Ghale, returning to your place of birth to scatter your mother's ashes.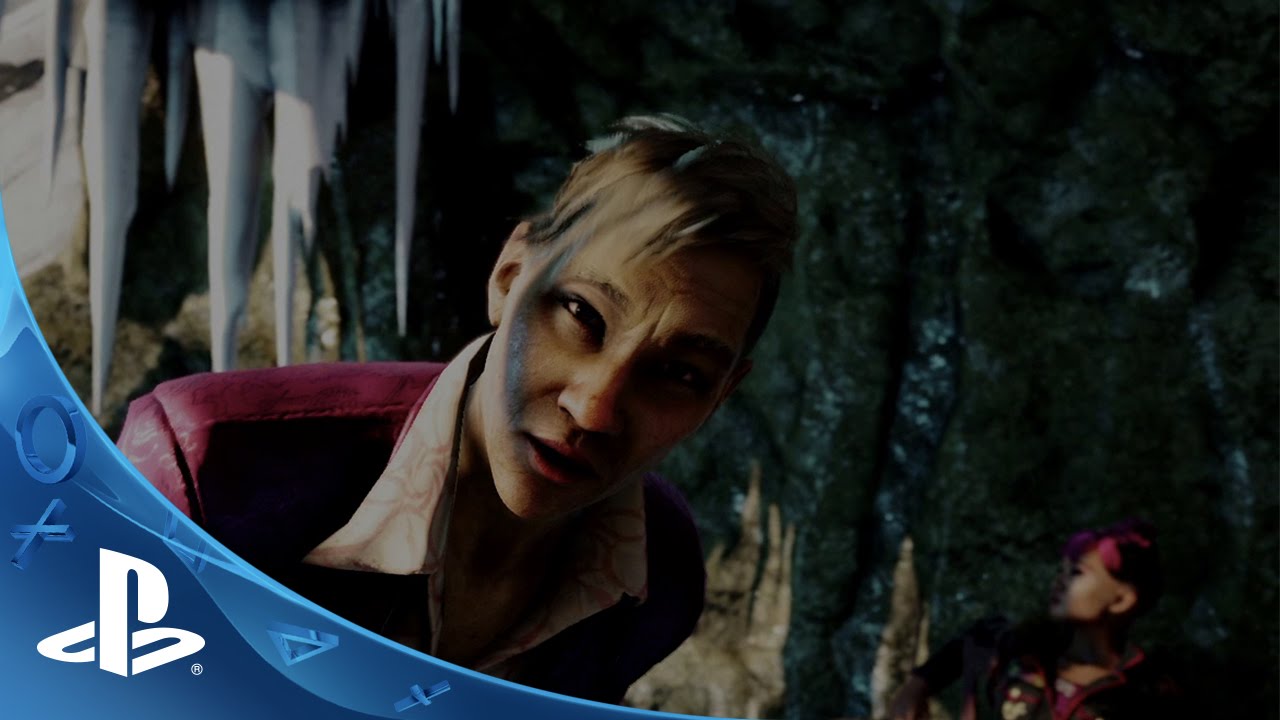 Poor Ajay has no idea what he's walking into. The country of Kyrat is under the rule of Pagan Min, a charming psychopath who has made himself the King. Now stuck in the middle of a civil war, every choice you make will determine the future of Kyrat and its people.
But you don't have to go it alone. Guns for Hire (Far Cry 4's co-op mode) allows you to join up with a friend to explore Kyrat. Take to the sky in the gyrocopter to rain destruction from above, or charge through the world together on the backs of elephants. You can even punch a tiger in the face, if that's what you're into.
If you're feeling competitive, hop into the multiplayer. Play one round as the Golden Path rebels and the next round as the mysterious and mystical Rakshasa. As a Golden Path soldier you'll have the full force of modern weaponry at your disposal. Lay waste to your opponents with machine guns and heavy artillery. The Rakshasa are a bit less grounded in reality. As a Rakshasa warrior you can summon wild animals to come to your aid and make use of the swarm and blink arrows to gain the upper hand. Should you get overwhelmed, you can simply vanish into thin air and give the Golden Path the slip.
Players who pick up Far Cry 4 on PS4 or PS3 will get 10 exclusive Keys to Kyrat. Send a key to your friend on PlayStation Network and enjoy a free, two-hour co-op trial in the game's wide open world. So even if your buddy doesn't have a copy of the game, they can still hop in and help you liberate some outposts or go big-game hunting in the valleys of Kyrat. Create your own one-of-a-kind adventures in the living world. You'll never run out of things to do and see in Far Cry 4.