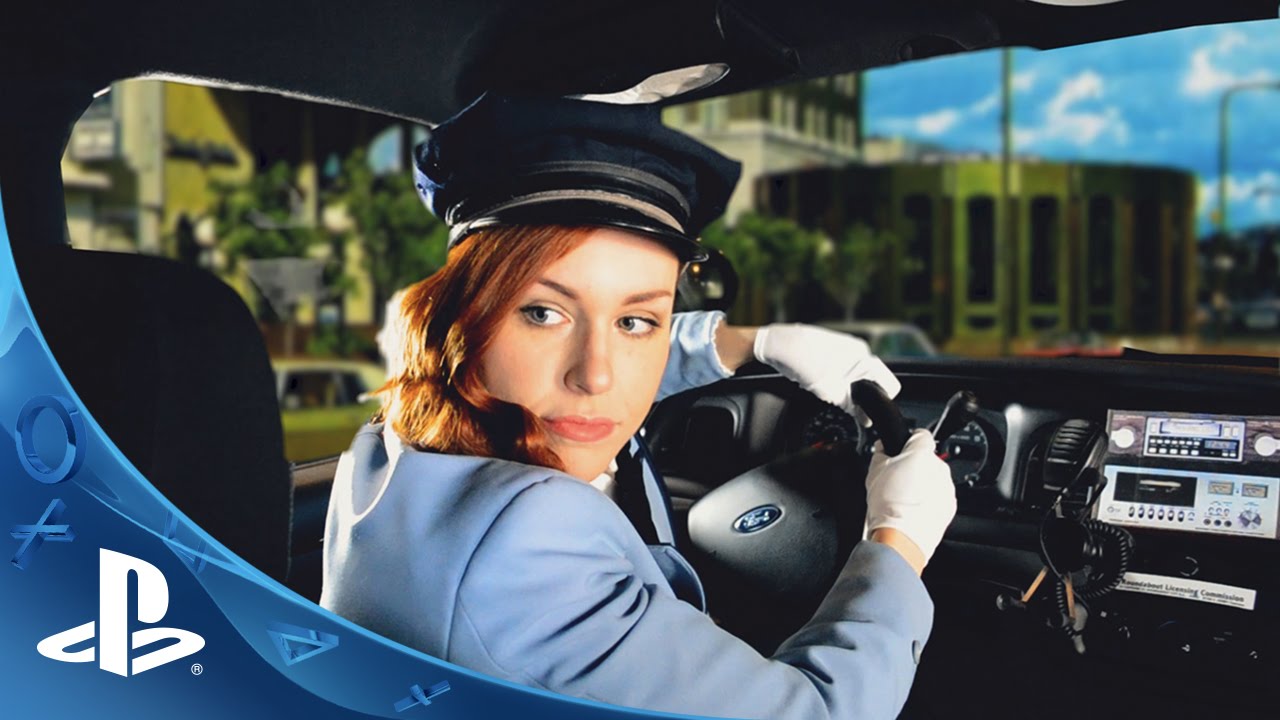 Hey again, Playstation.Blog pals! I'm Dan Teasdale, and I'm one half of semi-new indie studio No Goblin. I'm super excited to announce that Panzer and I have been busy bringing Roundabout to both PS4 and PS Vita!
What's Roundabout? It's a '70s B-Movie game where you get to drive a constantly spinning limousine. As famed revolving limousine driver Georgio Manos, you'll drive around the open world of Roundabout picking up passengers, finding collectibles, competing in challenges, buying hats, and much more! We're using a cutting edge next-gen technique called "full motion video" to recreate and render each passenger that rides in Georgio's limo with lifelike accuracy.
We're doing a ton of special stuff for the PS4 and PS Vita versions. We're remastering all of the FMV in high-bitrate 1080p to take advantage of the PS4's horsepower! The PS Vita version is no slouch, either — in fact, it's the same full experience that you'd experience on console. We're supporting cross play, cross buy, and really anything else that we can find that starts with the word "cross."
Panzer and I will be bringing both the PS4 and PS Vita versions of Roundabout to PlayStation Experience next month. If you're attending, be sure to come over to the No Goblin booth, say hi, and check out Roundabout!
Can't wait until PlayStation Experience to find out more? Post your questions below and I'll do my best to answer them!