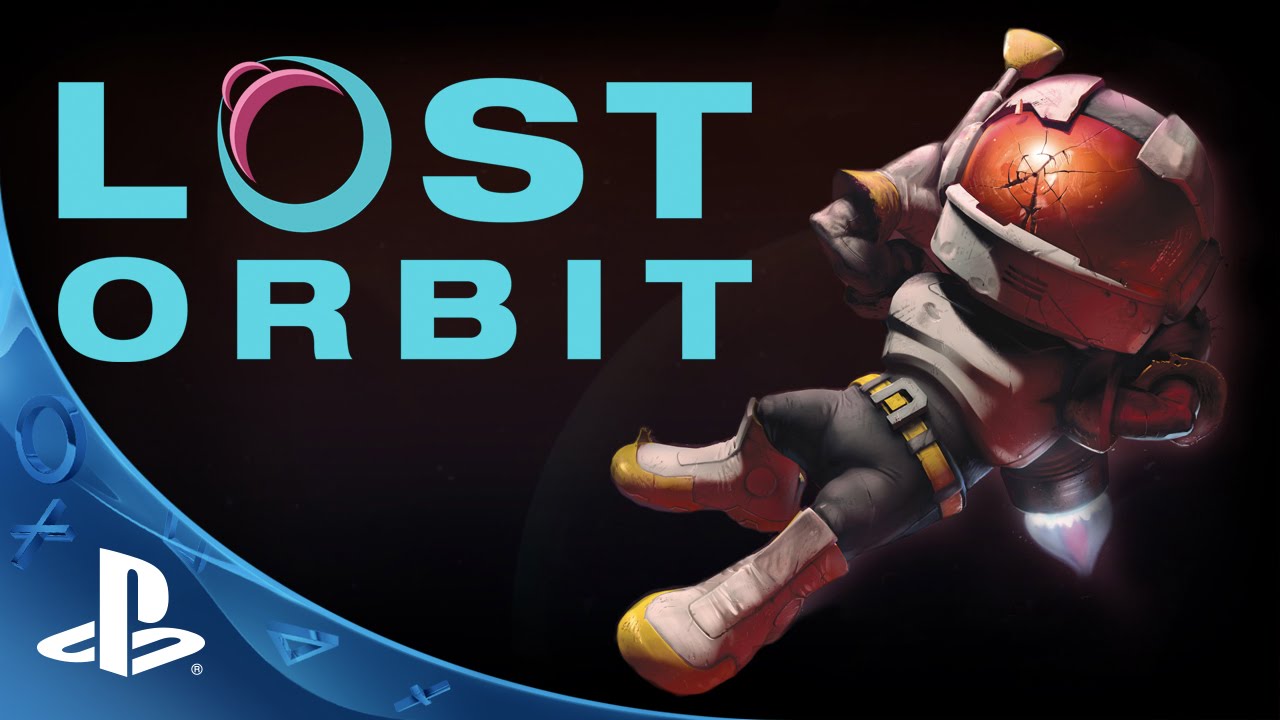 Stranded after his ship is destroyed in deep space by a strange anomaly, Harrison, a lowly maintenance worker and our hero, must struggle to survive.
It's been a challenge defining Lost Orbit from the beginning. At its core, it's a fast-paced action game, but there are flowing moments of serenity. It's not unfair to describe it, as we often have, as a death simulator. It's the union of three distinct elements: fast paced action, flowing cathartic flight, and death. In truth, the best way to describe it is to make up a new phrase: Lost Orbit is a "dodge 'em up."
On Speed
Our pathetic hero, Harrison, must take matters into his own hands in order to find salvation quickly before he freezes, or starves to death in the depths of space. There is a lot of motivation in Lost Orbit to go fast. Not the least of which is that it's fun. Lost Orbit presents you with simple to learn mechanics that, once mastered, will enable you to blaze through levels. Upgrading Harrison's kit allows players to customize their play style, gaining new tools to handle the dangers of space.
As your confidence grows, so does your willingness to fire Harrison between the tightest of gaps. Confronting your mortality and surrendering to the compulsion to blast through systems is extremely satisfying. And, when you cross the line into overconfidence, the harsh realities of space travel will rip you out of your little bubble.
On Death
Space travel is dangerous, and the universe of Lost Orbit is no exception. There is no baby proofing present. As a lone, ship-less astronaut, you are extremely vulnerable. Lost Orbit is challenging and you will die a lot, but we wanted to create an experience where players didn't feel punished for dying. Dying in Lost Orbit happens quickly, is humorous, and is easy to recover from.
Players can watch their mangled body float away while they shed tears over the loss of life, or respawn instantly, getting right back into the action. The game feels suspenseful without the dread of a frustrating five minute post-death cinematic. Risk it all for your chance at survival. After all, everyone has to die sometime.
On Flow
When you find yourself curled in the fetal position, clutching a pillow, and unable to cope with the loneliness and death of space travel, hope is not lost. Lost Orbit has a wealth of serene beauty to explore while you recover. Moments of reprieve will coax you out from under your blanket fort.
When Alex and I worked with Vigil on Darksiders, we were surprised at how much fun we had just running around an empty room with the finished character: War. His movements and attacks had a lot of variety and weight to them. The same way a go-kart in a parking lot can be great fun, so too can the basic locomotion of a player character. We really tried to impart that level of refinement into Lost Orbit .
There are plenty of moments for the player to take in the beauty of the game, and lazily float and dart their way through open space. It's a good balance for the white-knuckle twitch-fest that is the meat of the game.
Lost Orbit will be available on PS4 in early 2015. The game will be playable at PlayStation Experience in Las Vegas, December 6th and 7th. If you have the chance, come see us, and die alone in space.