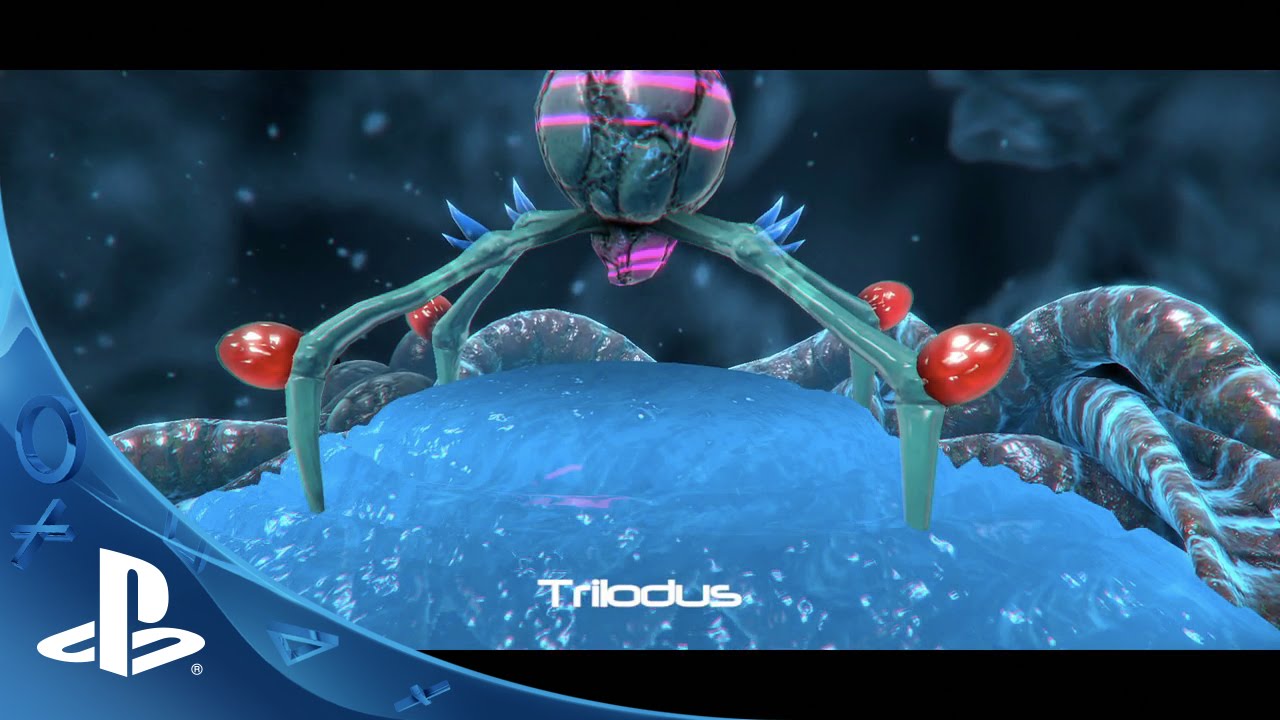 Extreme arcade action! A fresh sci-fi setting! Two-player split-screen! A pounding soundtrack!
That's all in Nano Assault NEO-X, our PS4 debut game. We've been doing action games for 15 years. All that experience went directly into creating our latest game, and we're really looking forward to the reactions of PS4 owners.
What's in it? Blast viruses in a microscopic world. Battle gigantic boss creatures. Collect credits to upgrade your ship with powerful weapons to survive. Collect the B-O-N-U-S letters to enter the bonus round for quick extra credits.
The best thing about Nano Assault NEO-X is the microscopic cellular world for you to explore. Ever looked through a scanning electron microscope? That's our game world. You traverse the outer hull of cells and fight infections in twin-stick, shooter style. Sound exciting? It really is!
We're quite proud of the look and feel of that world. Super smooth 60 frames per second gameplay, 1080p visuals, 7.1 surround sound, non-stop action, hyperspeed bonus rounds, gorgeous light effects, two-player co-op, and much, much more, make Nano Assault NEO-X without a doubt the best action game we ever created.
Also, you can upgrade your vessel with up to four satellites. Pause the game anytime and change the position and shooting direction of your satellites to your liking.
We put a lot of work into creating a simple yet deep scoring system, because we think that comparing your scores with friends and other players online is what makes arcade shooters great fun to play. There are online rankings for all levels, so you can post your high scores for the world to see. Even the guys in the office still find new ways to improve their scores and we're really excited to see how the players out there can maximize their combo multiplier.