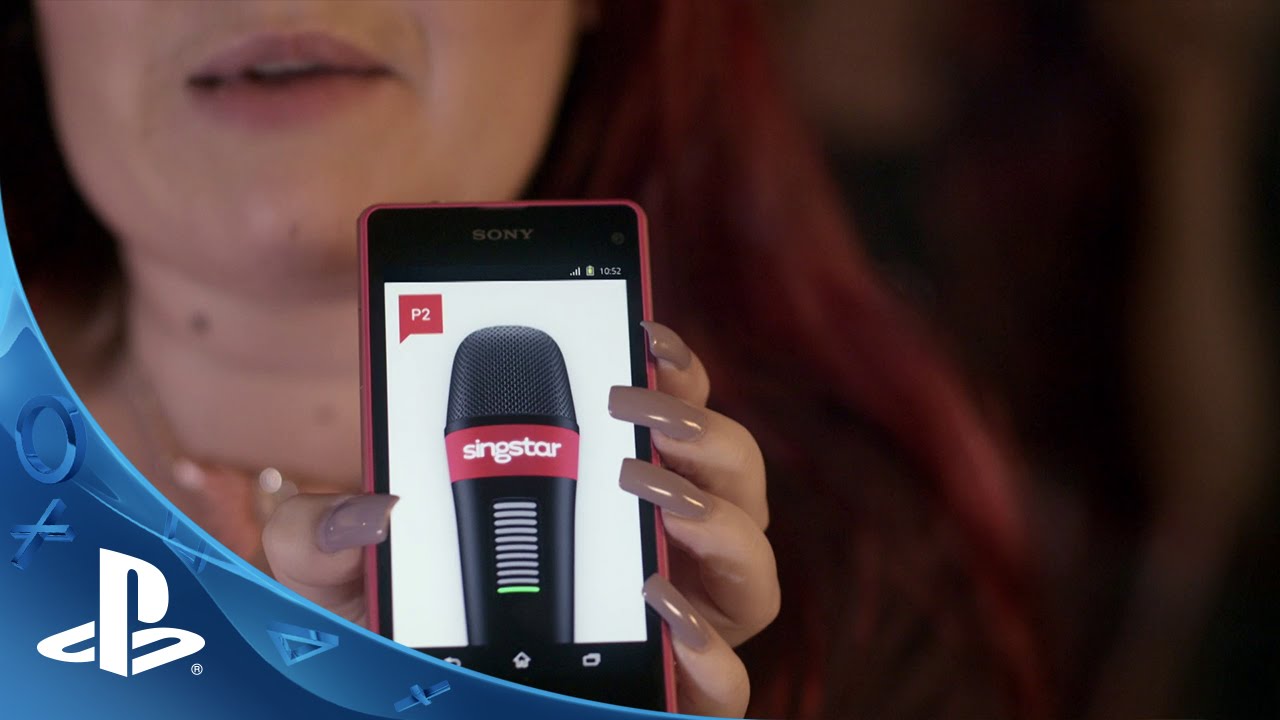 The newly revamped version of SingStar is out now for PlayStation 4 and PlayStation 3, and it's free on PlayStation Store. This new, redesigned digital version of SingStar lets consumers customize their in-game song choices with the purchase of individual songs for $1.49 or song packs containing 5 songs for $6.99 (purchase of in-game content is required for gameplay). If you are new to SingStar, we also have selected demo tracks available for free download on the SingStore, so you can check out the fun before you buy. We couldn't be more excited!
As we mentioned in previous posts one of the key new features with this version of SingStar is the SingStar Mic app which turns your compatible smart device into a microphone. Just download the free app to your Android, iPhone, or iPod Touch and connect it to your PS4 or PS3 system with a wifi connection and start singing. Look for it on the App Store or Google Play store today.
We are also very excited to share that we have put together a special bundle that is exclusive to US, Canada, and Mexico and can only be found on PlayStation Store. The SingStore Hits Pack contains 15 classic hit songs from the SingStore bundled into one pack for the amazing price of $14.99. This bundle includes such classics as:
3 Doors Down – Here Without You
Bon Jovi – Wanted Dead Or Alive
Elton John – Your Song
Gloria Gaynor – I Will Survive
John Lennon – Imagine
Lady Gaga – Poker Face
Maroon 5 – She Will Be Loved
Neon Trees – Everybody Talks
No Doubt – Don't Speak
Rihanna feat. Drake – What's My Name?
Salt N Pepa – Push It
Shania Twain – That Don't Impress Me Much
The Wanted – Glad You Came
Vanessa Carlton – A Thousand Miles
Carly Rae Jepsen – Call Me Maybe
This is the perfect bundle for those of you who are new to SingStar to start building your song library. And for those of you who are SingStar veterans, this is a great way to add some classic songs to your library. Again this bundle is only available in the US, Canada, and Mexico and is exclusive to the PS Store (you won't find this on the SingStore).
SingStar is out now for PS4 & PS3 on PS Store! Check it out now and let the singing begin!
iPod Touch, and iPhone are trademarks of Apple Inc., registered in the U.S. and other countries. Android is a trademark of Google Inc.