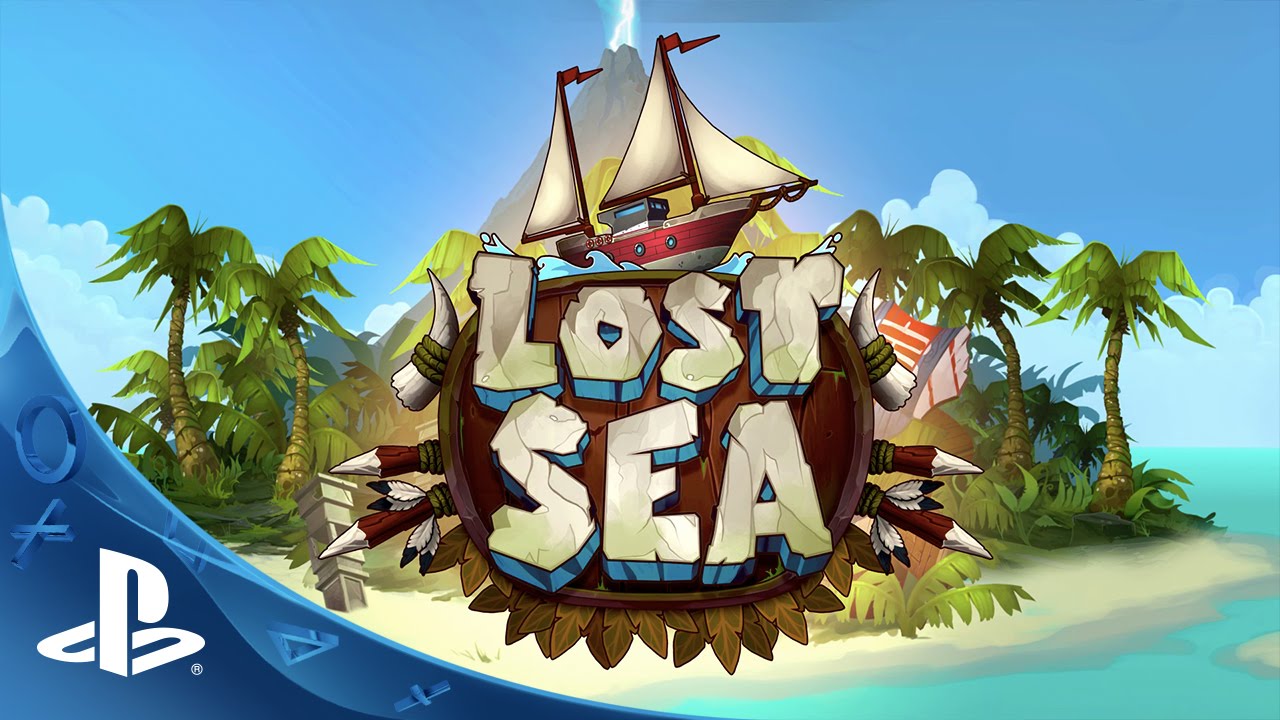 Hi Everyone, this is Aidan from Eastasiasoft. After months hidden away inside our volcano lair, deep inside the jungles of Hong Kong, we are ready to share a first look at our upcoming PS4 game Lost Sea!
Lost Sea is a 3D strategy action game that takes place inside a procedurally generated archipelago. It's up to you to form a ragtag crew of survivors and explore the surrounding islands, hunting for resources to upgrade your ship and make your escape.
Lost Sea is set inside a cartoon B-movie universe, where an otherwise normal individual (You!) is transformed into an intrepid hero after a routine flight over the Atlantic Ocean ends in disaster, leaving you stranded on a mysterious archipelago located deep inside the Bermuda Triangle.
The world of Lost Sea is a dangerous and unforgiving place. Every island is filled with strange landmarks, a wide variety of deadly and exotic creatures, and powerful relics that can be used to your advantage. Often you'll need to use your wits, as well as your machete, to escape dire situations and any member of your crew unlucky enough to get taken out or left behind won't be coming back.
In order to succeed in Lost Sea you will need to balance the immediate needs of you and your crew with the longer term goals such as researching powerful upgrades and unlocking access to new areas. Short term goals include things like gathering food to restore health and stamina — a frequent necessity in a hazardous island environment. Whereas upgrades allow you to tailor the game to your playstyle.
For instance, do you want to give your crew members armor so they can survive longer or torches that allow them to gather materials and protect themselves at night? Maybe one of your crew members is great at hunting out powerful artifacts but can you risk sending him out alone at night while you guard everyone else?
We wanted to make a game that revolves around making tough decisions and with materials being so scarce it often leads to quite painful trade offs.
Another goal we had from very early on was to create a bright and colorful world that is different for every player. We procedurally generate every island, from the look and layout of the island itself, the critters and objects that can be found inside and its location in the overall archipelago.
Getting that system up and running was a pretty gargantuan task and something that could fill up an entire blog post all on its own. We plan on going into much more detail about the mechanics and behind the scenes workings of Lost Sea as we continue development so keep an eye on our site for future updates.
For those of you lucky enough to live in and around Australia, we'll be attending PAX AUS this month to show off a bunch of our existing titles and give people the first public demo for Lost Sea over at the International Indie Pavilion. For those of you who can't make it to the show you'll have to wait to play the game when it's officially released in 2015, but we still want to hear your feedback and impressions! Get in touch with us in the comments section below.